10 Road Trip Tips for Driving Highway 101
We may earn money from the products/companies mentioned in this post. As an Amazon Associate I earn from qualifying purchases. For more information, read our Terms & Disclosures.

Road Trip Tips for Families
We recently took a road trip from Seattle to San Diego that inspired me to share my top 10 road trip tips for driving highway 101. This wasn't my first trip driving the coast, it's a route I've traveled several times over the years. When I was little my family used to pack into our suburban (it had power windows, such a novelty at the time) and drive on the 101 from our little town in western Washington. Most of the time we stopped at the Oregon coast to spend time at the beach, and a couple of times we drove all the way down through California.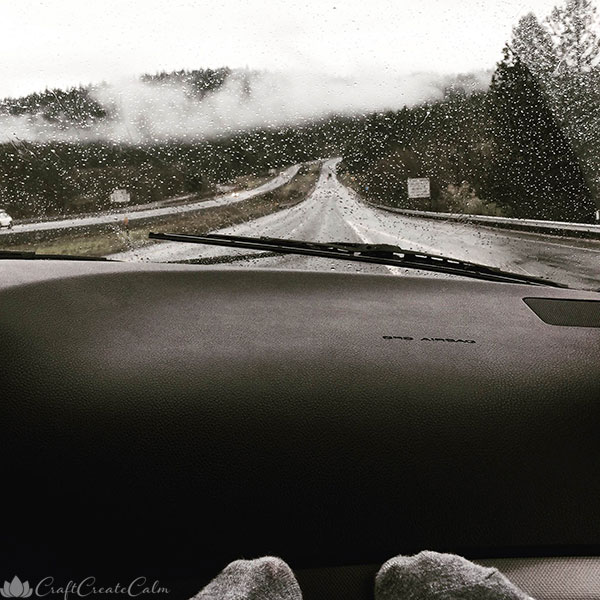 I usually travel on major freeways if I need to take a road trip, but on our last family vacation I decided to show my own kids the beauty of driving down the coast. After some quick research I learned that many of the road side attractions I visited when I was a child are still open today for tourists. I also learned that being on the road can be made easier with a few road trip tips!
Tip #1
Plan to stop at one or two attractions per day, taking 1-2 hours per stop.  This is going to make your road trip longer and sometimes you'll need to go off of the highway to see a great attraction. Plan ahead!
Tip #2
Pack for all-weather. The 101 is along the coast meaning weather can be unpredictable in some areas. Plan for rainy, windy, and sunny weather. See my Road Trip Packing List for more ideas.
Tip #3
If you're staying in hotels or campgrounds  check availability for the night before you hit the road each morning. Spring, summer and fall are all busy travel times for highway 101. Book hotels in the afternoon once you know how far you'll be driving that day. I like using an old school road atlas for trips.
Tip #4
Bring a camera that isn't on your smart phone! I ran out of storage several times on my iPhone and my kids had to stand around waiting for me to clear space. You can see some pictures on my Instagram, but I would have been more free with my picture-taking had I brought along an actual camera. Another fun idea is to let your kids take photos on their own cameras and make a special memory album after the family vacation.
Tip #5
Highway 101 has many stretches of road that aren't too exciting to look at. Make sure you have plenty of road trip activities on hand, snacks, and use the restroom when you see one!
Tip #6
Give everyone their space. Road trips can be long and cramped, and even the closest of siblings (and spouses) can get frustrated with each other. My kids bring a lightweight blanket and cover their heads to make a tent. Inside they read, play on a tablet or just get some much-needed alone time. If you have enough space in the car let each child sit with a seat between them for more leg room.
Tip #7
Trade off driving with another adult. You'll save so much time if one person drives while the other recharges with a quick nap. You can leave earlier and drive later with less stress.
Tip #8
Plan to pay high prices at key attractions. There are many ways to travel highway 101 on a low-budget but I recommend keeping a little fun money on-hand for unexpected tourist spots. You may decide to eat a quick-lunch at Fisherman's Warf or take an elevator several stories down to see some sea lions on the Oregon coast. These businesses rely on tourists, and you can see that reflected in the admission prices!
Tip #9
Make a plan for souvenir purchases. If you like to let your kids pick out a small token to remember their trip give them a spending limit before you hit the gift shop. My kids ended up picking out little toys unrelated to the trip so I also recommend telling them it should be something that reminds them of their trip. I can tell you now that the bamboo flute my tween daughter bought has long been forgotten. A cool souvenir we noticed along the way along the northern part of our trip was small collectible tokens showing images of the visited attraction.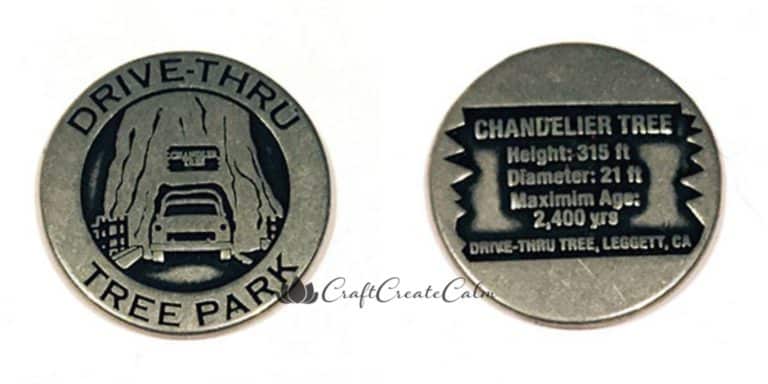 Tip #10
Keep open-minded about your travel plans. Roads or attractions may be closed unexpectedly or you might see a cool place to stop that wasn't in your plans. Have a picnic at one of the many beaches along the coast, spend some extra time exploring the giant redwoods, or skip the stop that looks less exciting in person than it did online.  Road trips are a great time to explore, and a strict itinerary isn't necessary.
Those are my top 10 must know road trip tips for families. Looking for Family Travel ideas all in one place? Follow my Family Travel board on Pinterest!