15+ Fun Crafts and Activities To Help Teach Kids To Tell Time
We may earn money from the products/companies mentioned in this post. As an Amazon Associate I earn from qualifying purchases. For more information, read our Terms & Disclosures.
Teaching about telling time to little ones can be difficult. I see it as one of those things that 'I just know', it's hard to explain sometimes. It's not impossible though. I like to take a more visual take when teaching my daughter about the clock and the thing we call time.
These fun crafts & activities are super simple to set up and most of them only require simple craft supplies and some recycled materials. These are hands on activities that will help kids grasp the different concepts that make up clocks and telling time.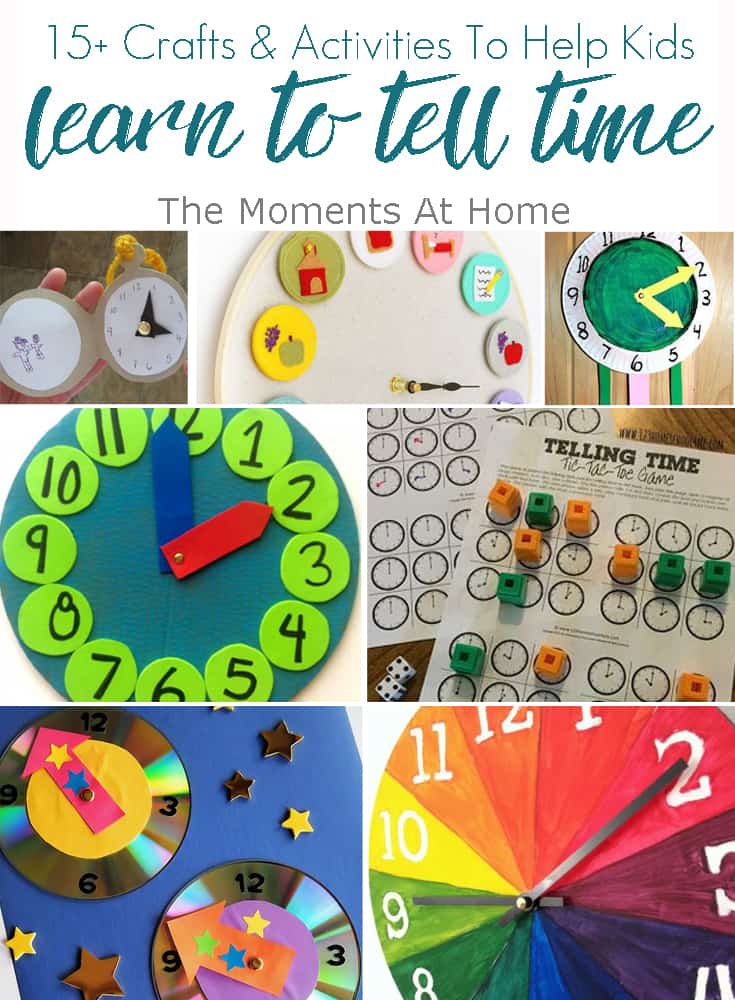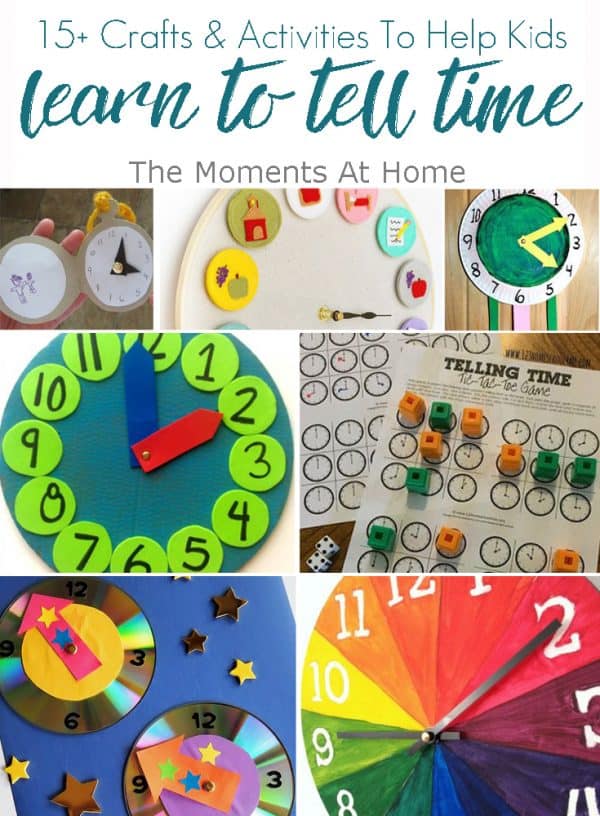 Crafts & Activities To Help Kids With Telling Time
This clock craft is made from a recycled materials and simple craft supplies. The hands of the clock actually move and looks fun for teaching kids to tell time.
This simple paper clock gives the option for not only reading the clock but knowing what those numbers mean. 3 isn't 3 after, it's 15. This should help kids understand that!
These fun tic-tac-toe printables will help kids read time but also have fun doing so. Great way to incorporate learning with a timeless game!
Not sure where to start when wanting to teach your kids to tell time? These telling time tips may be helpful!
This is a fun & hypervisual way to show kids that there are 5 minute increments on the clock. This is for more advanced learning of telling time, in my opinion, but still very important!
Another fun set of printables for helping teach time. These classic games turned teaching tools! Everyone will enjoy playing these games!
If your kids love sensory bins, this hands on activity is perfect. The free printable cards will help teach time while the sensory bin will provide entertainment for your kids.
If your kids are into scissor practice and gluing this printable activity is great for them. They can center their inner crafter while still learning about the clock.
This clock activity can get your kids up and moving. It would be perfect inside or out and great for developing gross motor skills.
My grandparents had a clock that looked like this hanging in their kitchen. I love that these hands will move too! A fun craft AND teaching tool.
Clocks don't always hang on the wall. This pocket watch craft is adorable and will still help kids learn.
Salvador Dali painted a famous clock. This inspired craft would be a fun extension of a telling time lesson plan!
This re purposed clock is dual purpose. It can help teach about telling time or help understand color spectrum. Not to mention it would make a fun wall decor for a child's bedroom!
This is a different take on a clock, maybe for routine clock for toddlers and preschoolers. It can help them understand what is supposed to happen at certain times. I love this idea.
I love these count down clocks. They may be 'for New Years' but they are perfect for a hands on tool for teaching kids to tell time. Who doesn't have an extra CD or DVD laying around somewhere?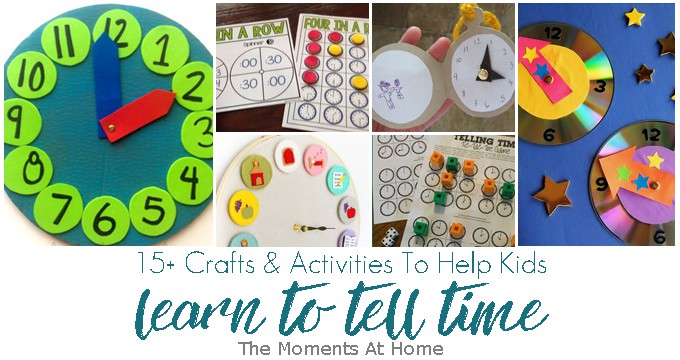 Telling time doesn't have to be a difficult thing to teach kids. It may take some patience on our part, but with these fun ideas kids can learn to tell time on a traditional clock!
Which one is your favorite?