5 Simple Tips for Organizing your Playroom
We may earn money from the products/companies mentioned in this post. As an Amazon Associate I earn from qualifying purchases. For more information, read our Terms & Disclosures.

5 Simple Tips for Organizing your Playroom
A playroom is a wonderful place to hide all those toys, but what if you want the room itself to look good? Wouldn't it be nice to look inside your playroom and not see a disaster? Whether you clear the room of clutter or keep the most used items in easy reach, you can organize your playroom so that it's less of a headache.
Clear the Clutter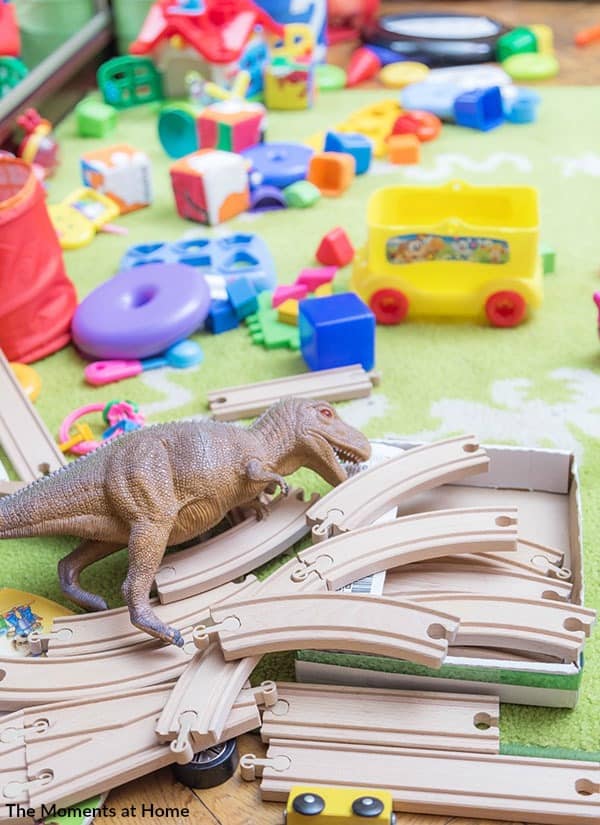 First things first. Go through the room and clear the clutter. You want to have three bins handy. One bin should be for keep, one for toss, and one for donate. You want to place any toys your kids love into the keep bin. If there are items that are broken, toss them. Lastly, if there are toys your children have outgrown, put them in the donate bin.
Create Labeled Bins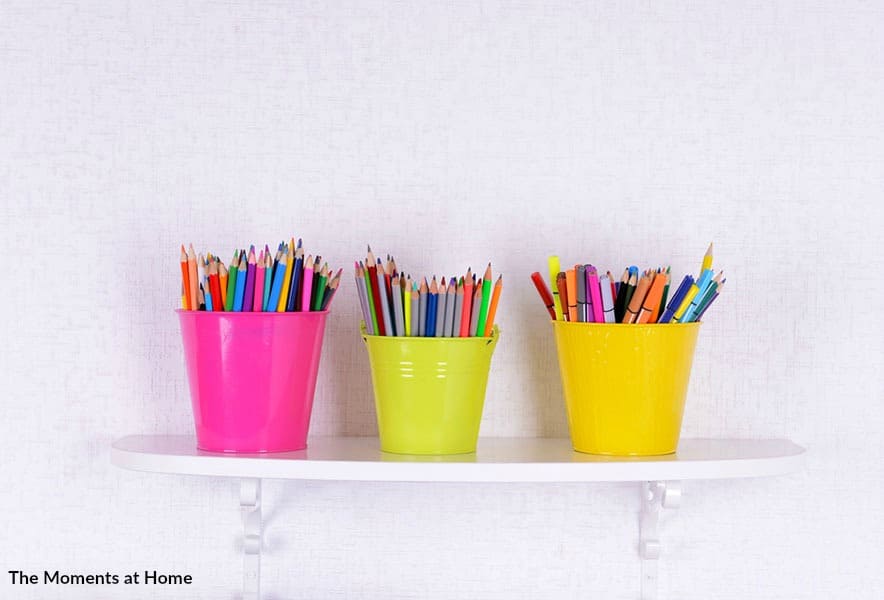 Storage bins are such a great option for organizing a playroom. Not only can they be placed in easy reach for children, but you can label them to make it easier to keep everything in its place. Get a cube storage organizer system and then label the bins with the type of toy. Another great tip is to use stickers to let children know what's inside, if they're too young to read. This makes it easier for kids to put toys away after playing.
Use Toy Rotation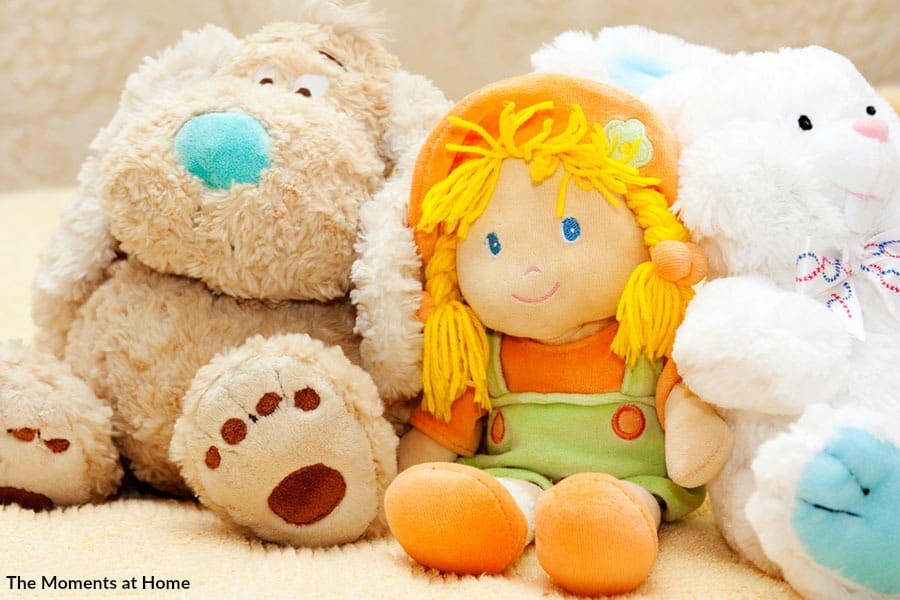 An awesome tip is to rotate your children's toys. What this means is to place some of the toys up in the closet. Every couple months, rotate the toys so that the toys your children are playing with now are put into storage. Your children will actually play with their toys longer when it feels like the toys are new.
Make a Space for Everything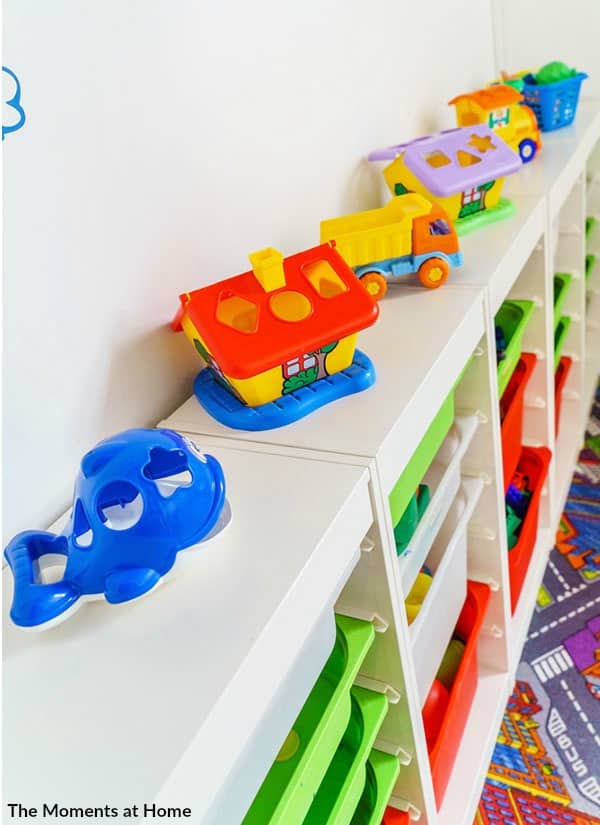 The key to organization of any area is to make a space for everything. When everything has its own space, it's easier to put away. For example, books go on the bookshelf and action figures go into a bin labeled action figures. This also helps ensure that your children don't pull out every toy to find what they want.
Keep the Items Used Most Often in Easy Reach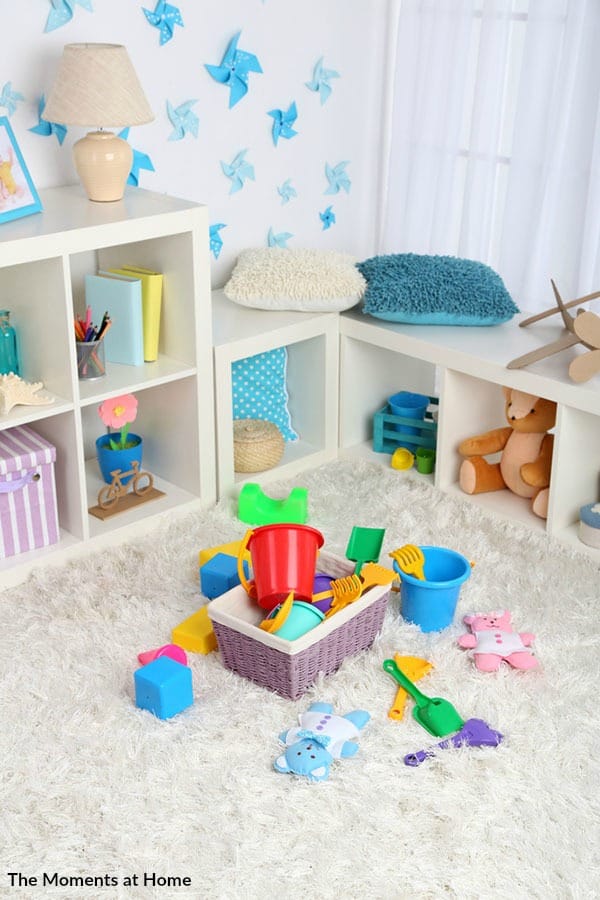 Last, but not least, another great way to keep the mess to a minimum is to make it easy for your children to find the toys they want. For example, put their favorite stuffed animals in the front of the pile or place their favorite board games on top. This will prevent the need to remove everything to find just one thing.
A playroom doesn't have to be a messy room that you hide from guests. With these tips, you can turn your playroom into a space that you and your kids will love even more.