5 Tips to Simplify Gift Wrapping
We may earn money from the products/companies mentioned in this post. As an Amazon Associate I earn from qualifying purchases. For more information, read our Terms & Disclosures.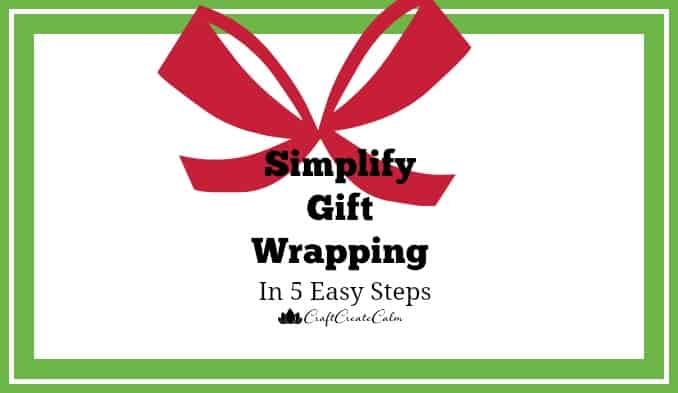 Whether you've finished your holiday shopping or not, this post is for you. Piles of gifts under the tree on Christmas morning means piles of gifts hidden around the house ready for wrapping. Here are 5 tips to simplify gift wrapping this holiday season.
This post may contain affiliate links. For more information on my use of affiliate links, please see my website disclosures.
5 Tips to Simplify Gift Wrapping
Be a Minimalist with the Wrapping Paper
The ten pack of reversible wrapping paper rolls seem like a great idea at the store, until I'm home and have a table covered in gifts, paper scraps and tape. Instead, buy wrapping paper in solid colors and use ribbon to add color and character. Ribbon now comes in burlap. polka dot, and every color you can think of, which means a plain colored paper can be given a variety of looks.
Buy Personalized Name Tags for Gifts
This is my favorite gift wrapping tip. Simplify labeling gifts with personalized name stickers from Mabels Labels. Order a set in each child's name to use year after year. Stick them on near the bow and move on to the next gift. No more looking for a pen and trying to make your handwriting look better!
Set Up a Gift Wrapping Station
If you have the space and an area where you can wrap without family members seeing their gifts, set up a place where you can leave your gift wrapping supplies out for the whole season. Pour bows and name labels into small baskets for convenience. keep scissors and tape close by, and a recycling bin for paper scraps.
Use Boxes and Bags
I know, what would Christmas morning be without the sound of paper being ripped off of presents? Adding a few gift boxes or bags won't take that fun away, but it will simplify the gift wrapping process. Adults often appreciate a gift in a nice bag, and the bags can be reused.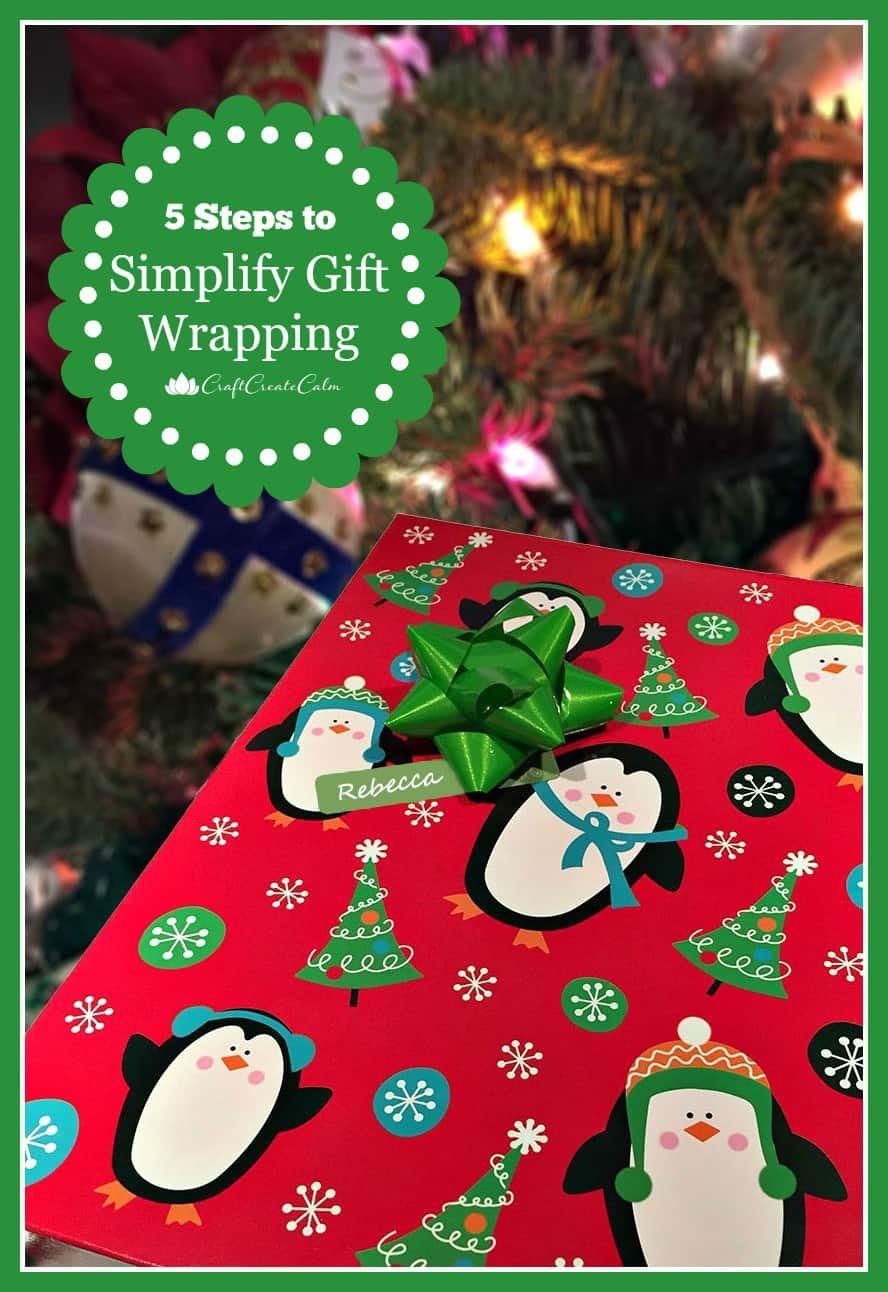 Label Your Gift Wrapping Supplies
If you don't have a gift wrapping station set up, this is the next best thing. Buy inexpensive plastic bins and label the gift wrapping supplies stored inside the bin. I label a bin for each of the following:
Gift Wrap
Ribbon and Bows
Name Labels
Scissors and Tape
Boxes and Bags

These 5 tips to simplify gift wrapping will cut down on holiday chore time, and give you time for fun family traditions, crafts, and cozy movie nights!