DIY Bat Banner Halloween Craft
We may earn money from the products/companies mentioned in this post. As an Amazon Associate I earn from qualifying purchases. For more information, read our Terms & Disclosures.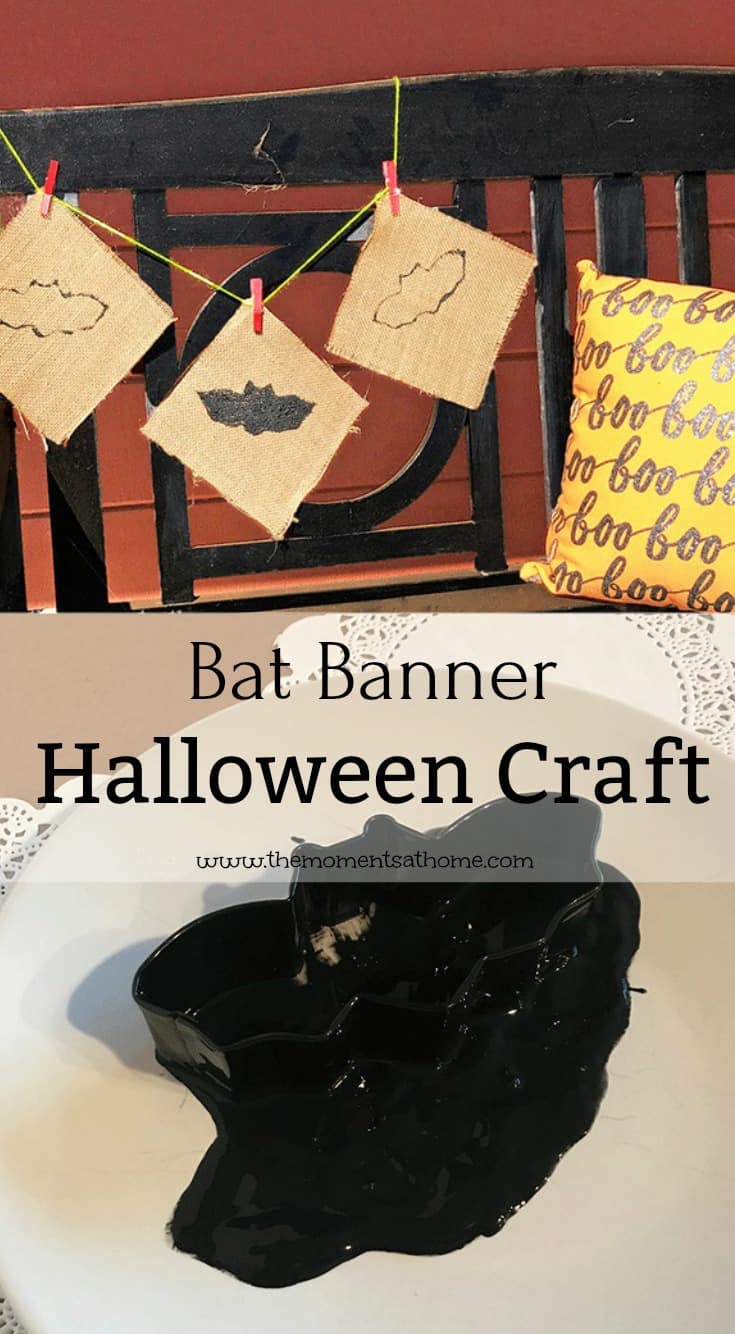 A few years ago a little fuzzy bat took up residence on the wall of our front porch. Every morning and afternoon I had to pass by the little bat to get in and out of the front door. The bat only stayed a couple days but it's inspired many crafts since that fall! This bat banner Halloween craft is one of those crafts. Just like last week's pumpkin banner, this diy project is simple and requires few supplies. We can't spend all day crafting can we? This craft takes about 15 minutes from start to finish, and will be part of my new 15 minute crafts series on the blog.
Supplies
Pre-cut burlap pieces
Black fabric paint
Bat cookie cutter
Green yarn
Miniature clothes pins
Directions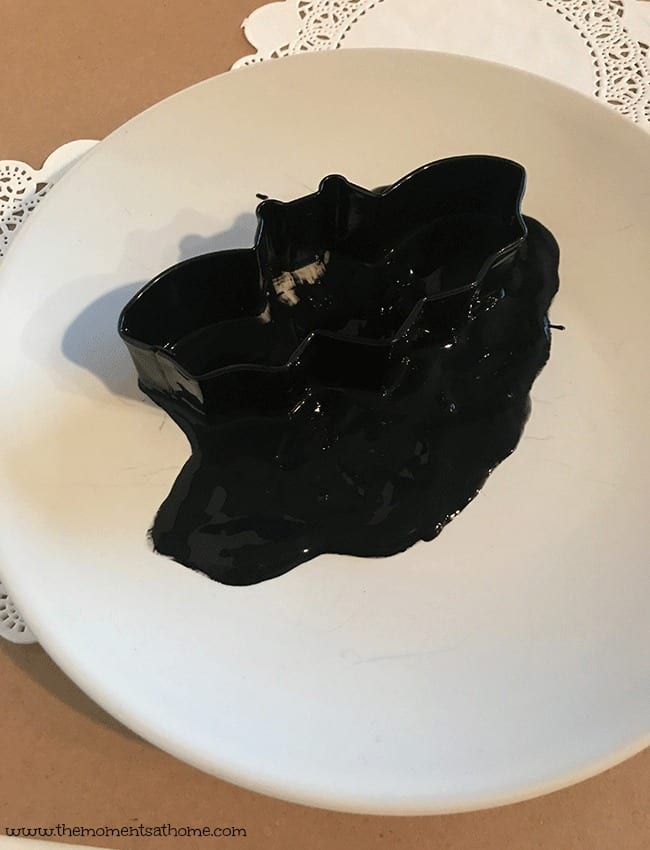 Pour a good amount of paint onto a flat bottomed dish. There should be enough paint for the cookie cutter to sit in completely.
Push the cookie cutter into the paint and wiggle it around a bit.
Lift the cookie cutter out of the paint and press down in the center of a burlap piece like a stamp.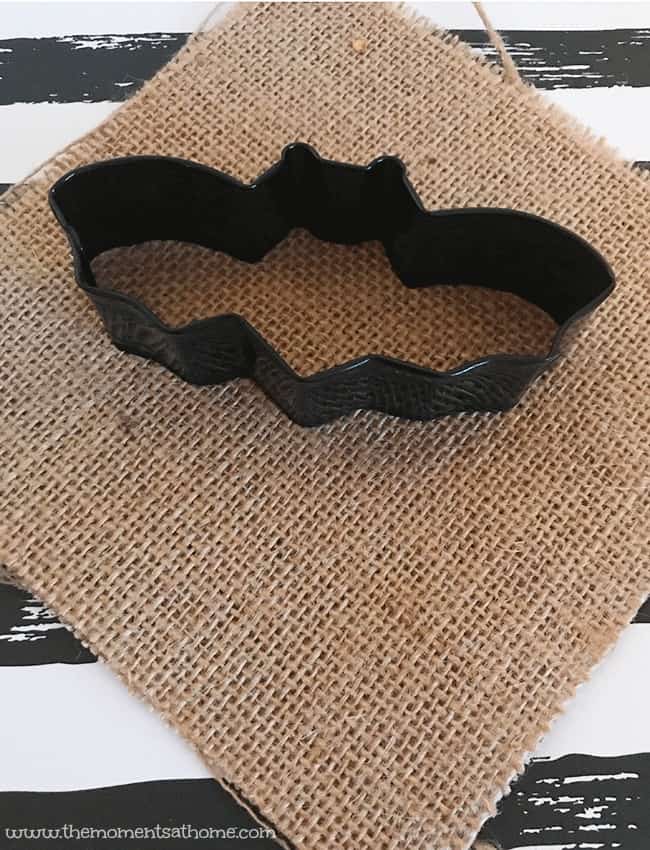 Repeat these steps with all the burlap pieces.
If you'd like to fill on the bats use a paint brush and the fabric paint to color in the bats.
Clip the bats to the yarn and hang them up as a Halloween decoration.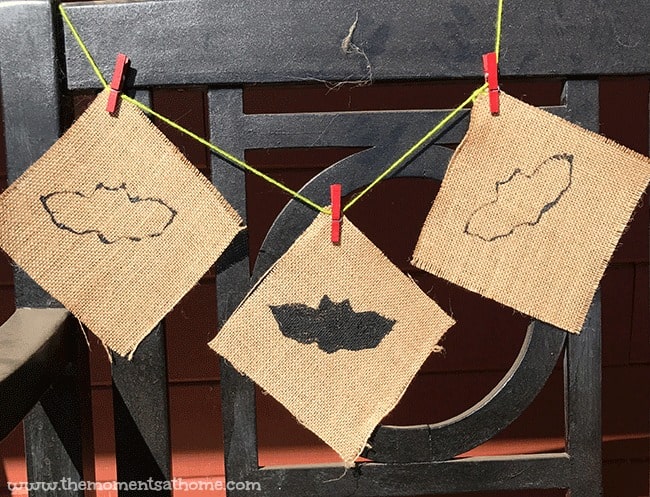 Boo! How did your bat banner turn out? Remember to keep the crafting simple so you have more time to enjoy the moments at home with your family! I do try to keep these DIY projects as easy as possible during this time of year because I know we're all busy. Taking 15 minutes to be creative each day can take some stress off of your and make the rest of your day more enjoyable.