Calm your Anxious Child with Lavender Eye Pillows
We may earn money from the products/companies mentioned in this post. As an Amazon Associate I earn from qualifying purchases. For more information, read our Terms & Disclosures.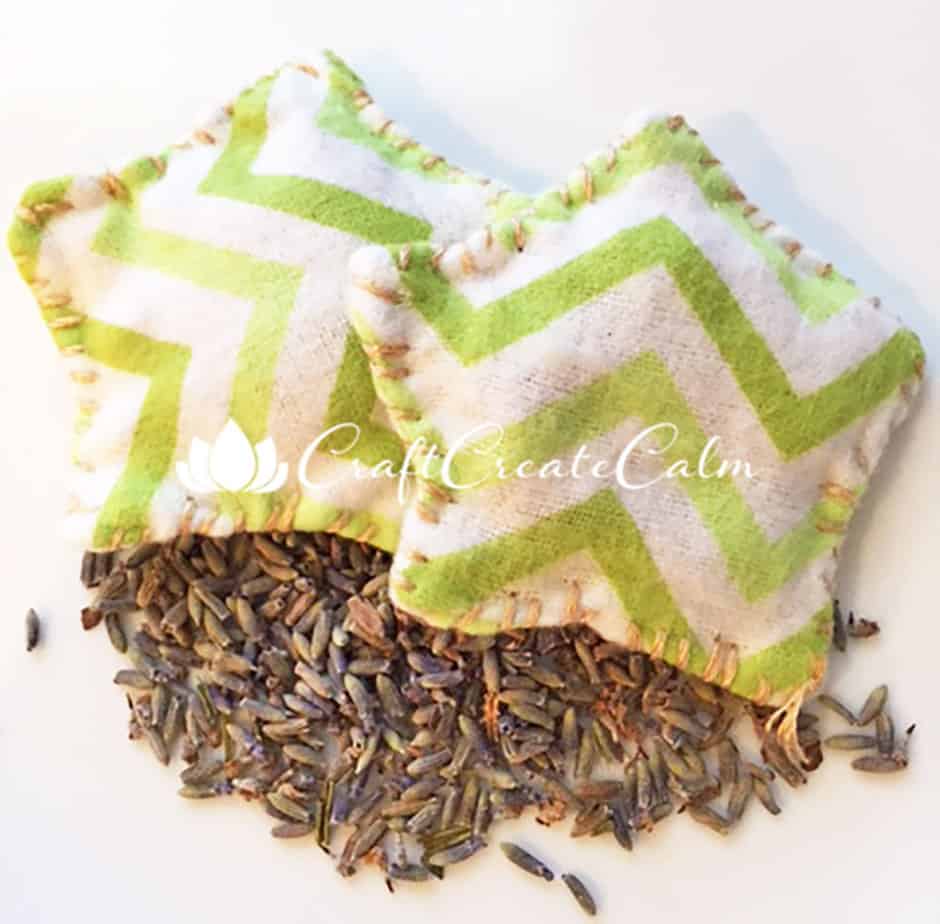 Help your Child Create Calm with Fun Star Shaped Eye Pillows
Adults aren't the only ones with stress in their lives! Kids feel stress too, and need to calm their minds after a long school day. Use these lavender scented eye pillows for the anxious child. Plus, they're adorable and they smell fantastic!
Supplies
This post contains affiliate links. For more information, click here.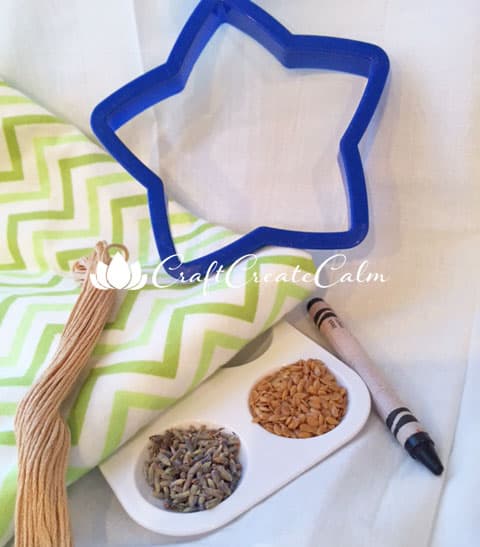 Get the supplies in one place here.
1/4 yard fabric of your choice. I chose a flannel with a fun design.
2 T Dried Lavender
2 T Flax Seed
Embroidery Floss in a color that compliments the fabric (optional)
Crayon or Fabric Marker
Directions
Lay your fabric pattern side down, with the wrong side facing up. Use the cookie cutter to trace four stars with your crayon. Cut out the four stars. Place two of the stars right side together and pin, repeat with the second set of stars. Hand sew, or use your sewing machine to stitch around the edges of the stars, 1/4″ from outside edges. Leave an opening of about 1.5″ to turn the fabric. Turn each star so that the right sides of the fabric are facing out. Use a small spoon to fill the eye pillows with equal parts dried lavender and flax seed. Close the opening with a slip stitch or tuck the open seams in and sew around the edges of the star with embroidery floss.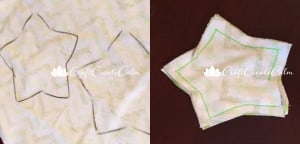 When it's time to calm your anxious child, have them lay down and place the stars over their eyes. Lavender is know to soothe anxiety and create calm. Have your child focus on their breathing or turn on soft music for them to listen to while they relax.