Family Management Tips for a Low Stress Week
We may earn money from the products/companies mentioned in this post. As an Amazon Associate I earn from qualifying purchases. For more information, read our Terms & Disclosures.

Family Management Made Easy
My kids are almost out of school for the summer but I can't help but think of ways to keep organized for the coming school year. Family management shouldn't be stressful so I'm sharing a few of my favorite tips and tricks for keeping stress levels low during busy weekdays. Included in this post are affiliate links. I received product in compensation for this post but all recommendations are my own.
Create a File System for Each Family Member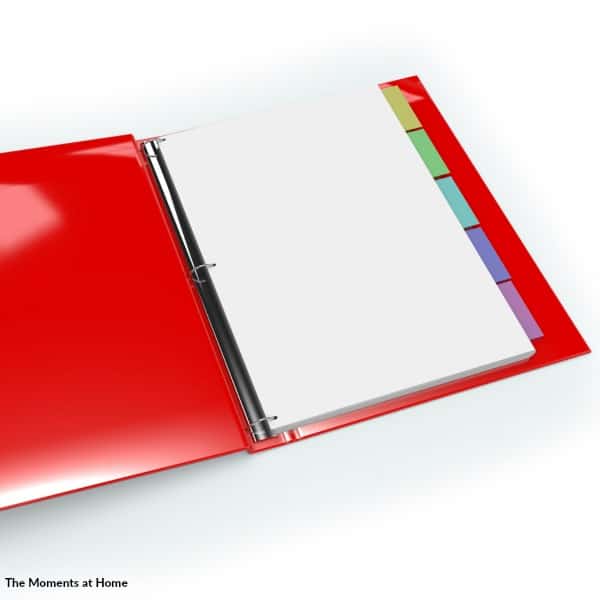 Three ring notebooks are a great way to keep the family organized. Label each notebook for a family member and let the kids decorate the notebook with their individual style. Inside add sheet protectors and dividers. Use the notebook to file school calendars, cafeteria menus, a list of your child's classes and teachers, and due dates for assignments. This is also a great place to put any after school activity calendars, sports physicals, and supply lists. When you need to get information fast, you can just grab your child's notebook and it will be all in one place.
Print a Family Schedule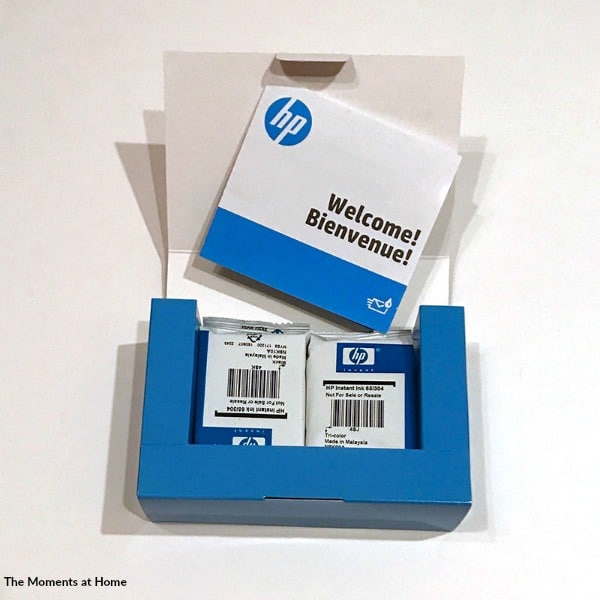 Hang a bulletin board in a central area of your home and post a family schedule for everyone to reference throughout the week. I recently started receiving ink through the HP Instant Ink program so I don't have to stress about running out of ink. My printer connects through to HP Instant Ink through my wifi and when ink is low new cartridges are automatically shipped to my home. This is also helpful when my kids have a report to print because I don't have to worry about how many pages they'll get through before the ink runs out!
Save up to 50% on Printer Ink Replacement with HP Instant Ink! Receive the 1st Month Free – Sign up Now!
If your family schedule changes each week you can laminate it or put the schedule in a sheet protector. Each week you can wipe the schedule clean and add new events with a dry erase marker.
Schedule Appointments Together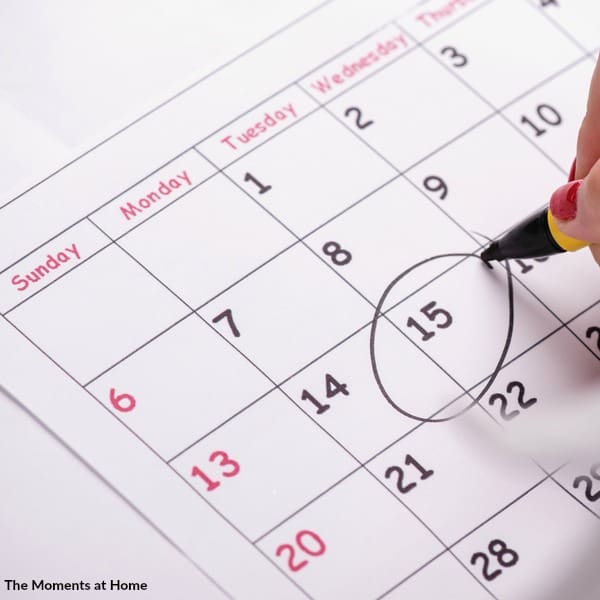 While it is less stressful to take one child to the doctor or dentist, scheduling all your children on the same morning prevents you from having to remember multiple appointments. One appointment for all also means less time driving to and from school to appointments, and less time off of work if you work outside the home. I try to schedule my four kids to visit the dentist on the same day, and if two are due for a doctor's visit around the same time I schedule the appointments together.
Send your Child  to School Care as Needed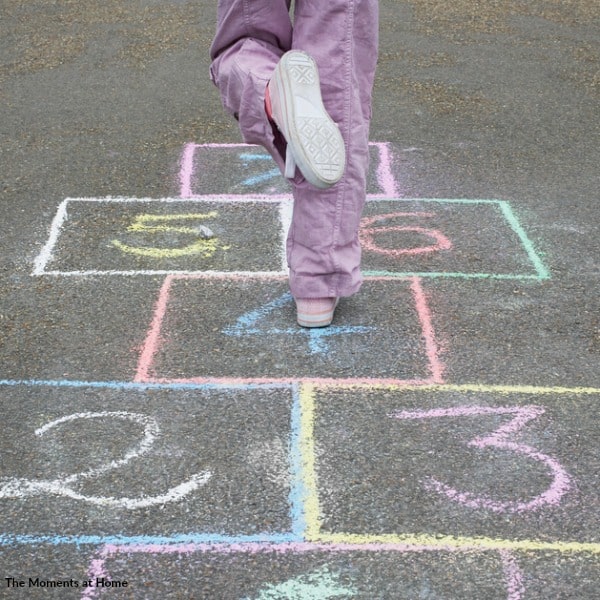 If it's within your family's budget and your schedule is tight, give yourself a break by dropping your child off early or letting them stay a little late at school. It doesn't have to be every day, but a couple of times a week give yourself the extra time to feel less stressed about making pick-up and drop-off on time.
Set Up a Lunch Packing Station at Home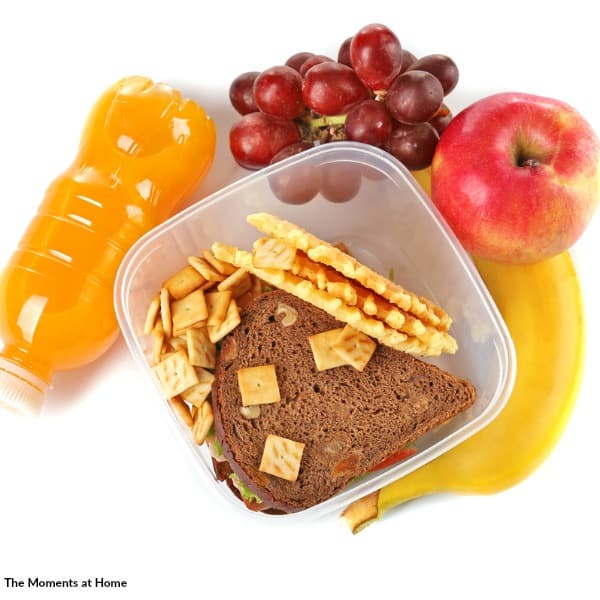 Kids can start to pack their own lunches at a young age and you can make it easier with a lunch packing station. Make sandwiches ahead of time and label them for each day of the week before putting them in the refridgerator. Have a bin on the counter with pre-made snacks like carrots, crackers, or fruit. A reusable water bottle can be filled the night before and placed next to your child's backpack.
Separate Clothes on Sunday Night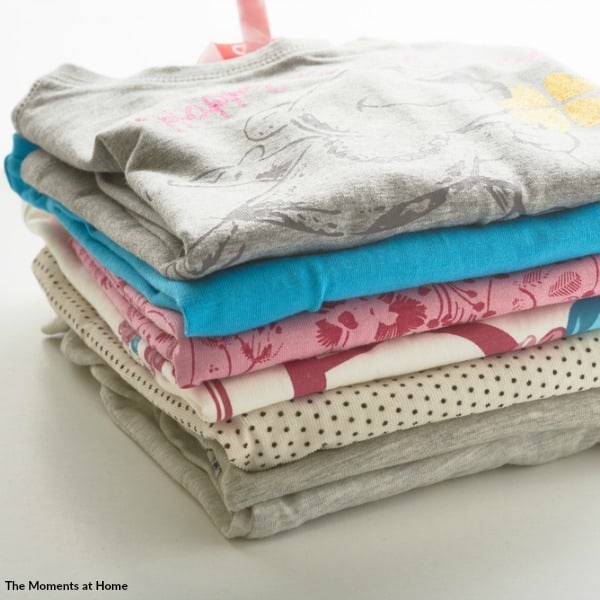 The weekend is almost over and all you can think about is the stress of a new week. Make it easier by picking out clothes for your child for their school week on Sunday. If your child is old enough they can do this themselves. I place five sets of shirts, shorts, underwear, and socks in my younger kids' drawers while my older kids hang up five outfits for the week in their closet.
The school week should go by with a little less stress using these family management tips. Do you have your own parenting tips for keeping the week organized? Tell us in the comments!