Virtual Book Club for Kids-Click, Clack, Moo, Cows that Type
We may earn money from the products/companies mentioned in this post. As an Amazon Associate I earn from qualifying purchases. For more information, read our Terms & Disclosures.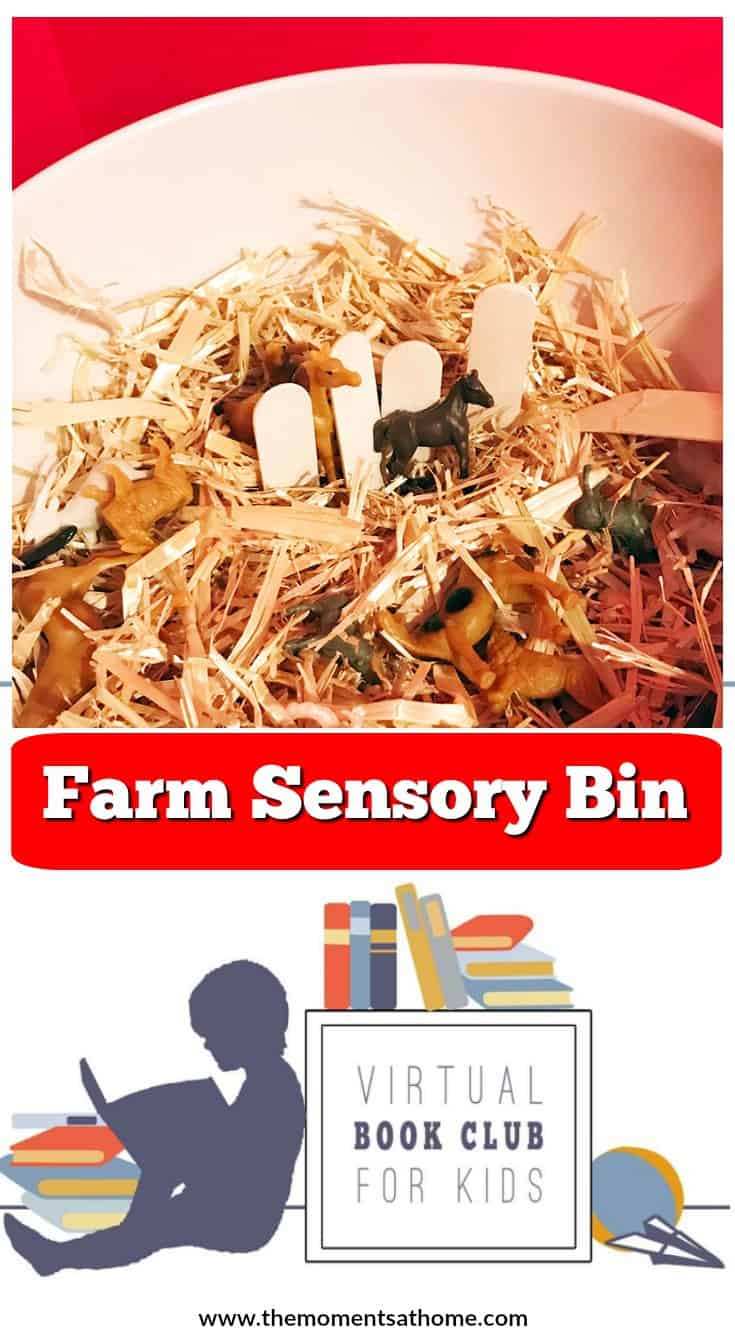 Happy Monday! I'm back for our Virtual Book Club for Kids and this week's theme is farm activities! We're reading Click, Clack, Moo, Cows that Type by Doreen Cronin. This week the Virtual Book Club co-hosts are sharing fun farm themed activities to go along with the story. Be sure to scroll down after reading this post for more activities based on this week's theme! This week I'm sharing a fun farm sensory activity that's perfect for fall!
If you haven't joined our weekly virtual book club for kids you can join here. You'll gain access to future book club books, themes, and craft supply lists. Plus you can share your own book themed activities in the group!
This Week's Virtual Book Club Book
 CLICK, CLACK, MOO: COWS THAT TYPE by Doreen Cronin
Farm Sensory Bin
Is it getting colder outside? Staying inside can make everyone stir crazy but this fun farm sensory bin will keep little ones busy so you can enjoy a cup of coffee or your favorite book. Putting it together is easy but they may make a bit of a mess with the hay. I swept it up off of our hard wood floors easily after letting my youngest child play.
Supplies
Bowl or bin
Straw (I bought a small bale at the craft store as fall décor)
Small plastic farm animals
Wooden craft sticks (popsicle sticks)
White Paint (optional)
Set Up
The wooden craft sticks will act as the farm fences in the sensory bin. If you're going to paint them white do that first and set up the rest of the bin as the paint dries.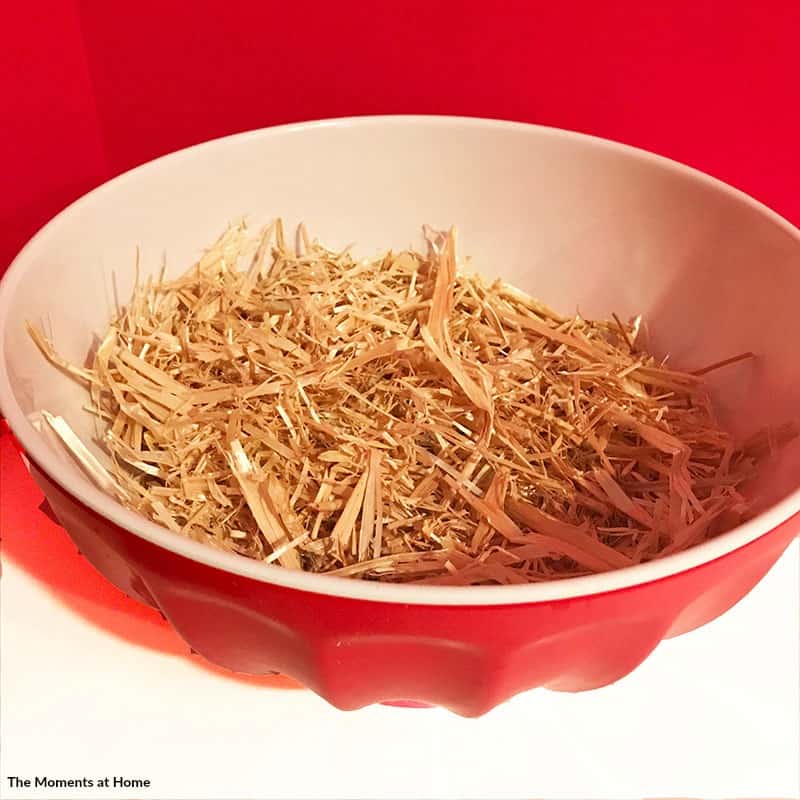 Fill a bowl with straw and add the plastic animals. Once the popsicle sticks are dry break some in half for the fence posts. The rest can be used to make enclosures for the animals, for stirring the hay, or for searching for the animals in the hay. Have fun!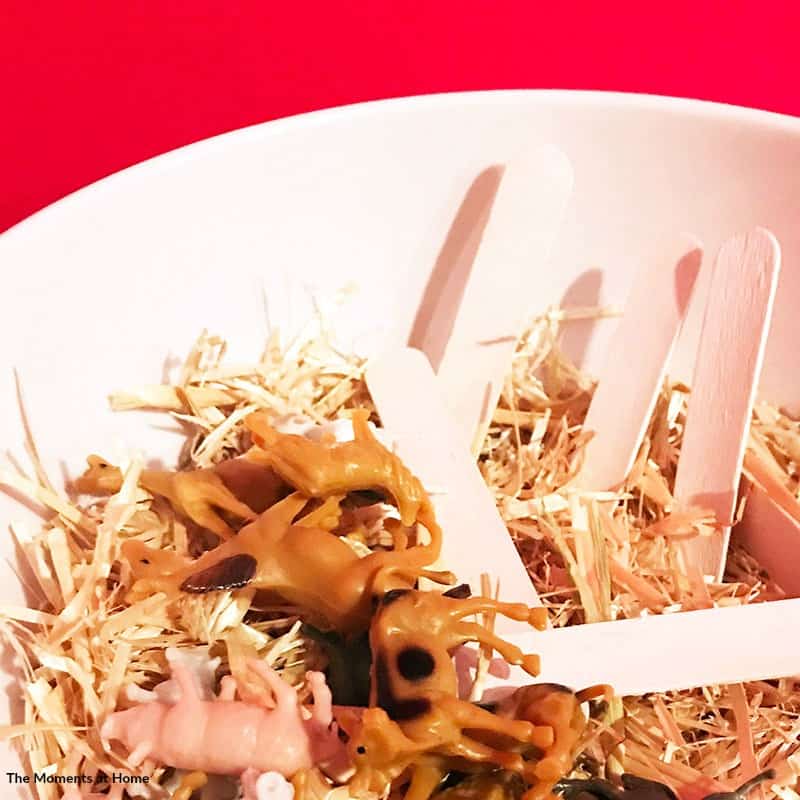 More Farm Themed Activities for Kids
Farm First Word Sounds from Teach Beside Me
Click Clack Alphabet Letter Laptop Learning Activity from JDaniel4's Mom
Farm Animal Letter Stamping from Mama Smiles
Farm Themed Name Recognition from Inspiration Laboratories
Farm Animal Math from My Storytime Corner
Easy Farm Animal Dump and Sort for Toddlers from Toddler Approved
Egg Science Experiment with Inertia from Preschool Powel Packets
Click, Clack, Moo Pencil Control Printable from Clare's Little Tots
Help Baby Farm Animals Find Their Moms Scissor Skills Printable from To Be A Kid Again
Farm Animal Dice Game from My Bored Toddler
Farm Animals Domino Game from Rainy Day Mum
Click, Clack, Moo Shapes Activity from The Educators Spin on It