Get Organized Week 3-Clean House Tips
We may earn money from the products/companies mentioned in this post. As an Amazon Associate I earn from qualifying purchases. For more information, read our Terms & Disclosures.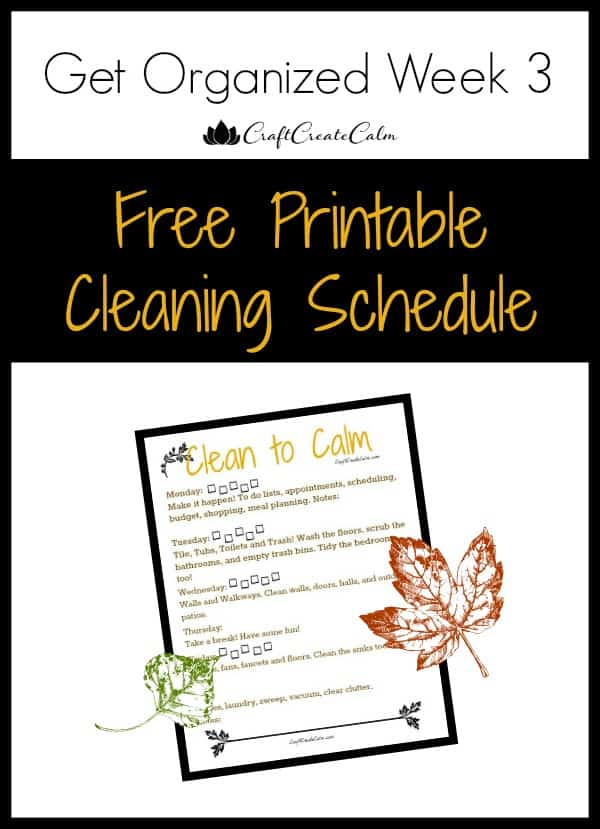 Welcome to week three! If you've been following along on my Get Organized series, this past week you were sorting through belongings, getting rid of a few things you no longer use, and can now see a reduction in the clutter in your chosen zones. To refresh your memory, I've started clearing clutter in my master bedroom, plus a couple additional rooms that totally stress me out when I enter them. If you haven't been following the Get Organized series, look back at week one, Write it all Down, and week two, Find your Zone.

The reason behind the series is to add calm in our lives through the spaces in our home. We want those spaces to feel more inviting, and in order for that to happen, they must function as we want them to function. We all have that closet full of unused items, or the table top where paperwork gathers. Those are the areas we're focusing on, and we're making changes!
Free Printable!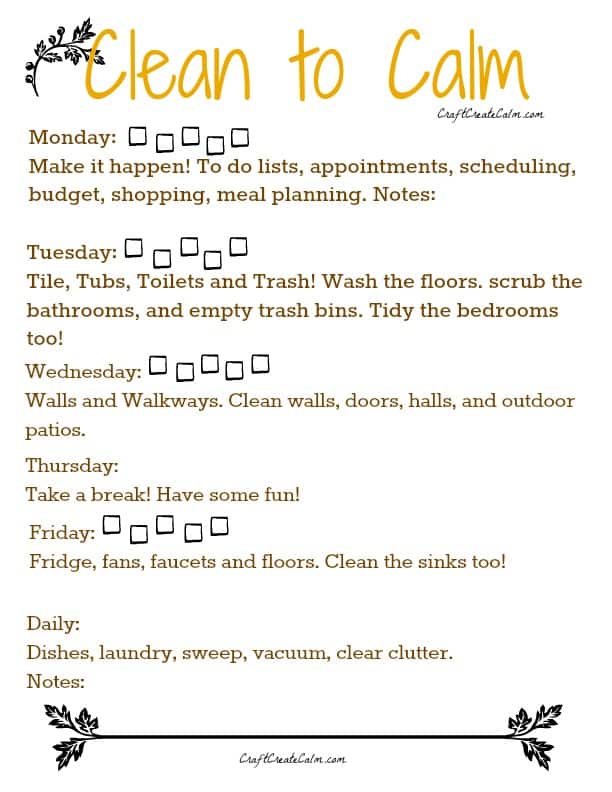 I've mentioned in previous posts that I'm a bit of a list nerd, so this week is no different. I've created a FREE PRINTABLE CLEANING SCHEDULE for those of us who need visual motivation. I know I can be guilty of spending an entire day doing nothing if I don't have a plan! This schedule gets the core housework out-of-the-way so people who dislike cleaning don't fall behind. When I procrastinate on anything, I usually find that I face an even bigger challenge. Did I mention the schedule is fall themed?
I'm starting with a cleanish house, so that I can feel ready to start this cleaning schedule without worrying about every house-hold task at once. Remember Getting Organized Week 1? Keep it personal. Your schedule, your needs. Add notes as needed, or cross of chores that you don't plan to do each day.

Download your FREE PRINTABLE by clicking on the link below.
Join me next week to learn new organizing tips for all the spaces in your home. I'll update on how this schedule worked for me, what isn't working, and my goals for the week. I'll also be writing about keeping paperwork from piling up, organizing children's clothing, using Household Labels and much more!