Get Organized Week 4-A Final Push to Clear Clutter
We may earn money from the products/companies mentioned in this post. As an Amazon Associate I earn from qualifying purchases. For more information, read our Terms & Disclosures.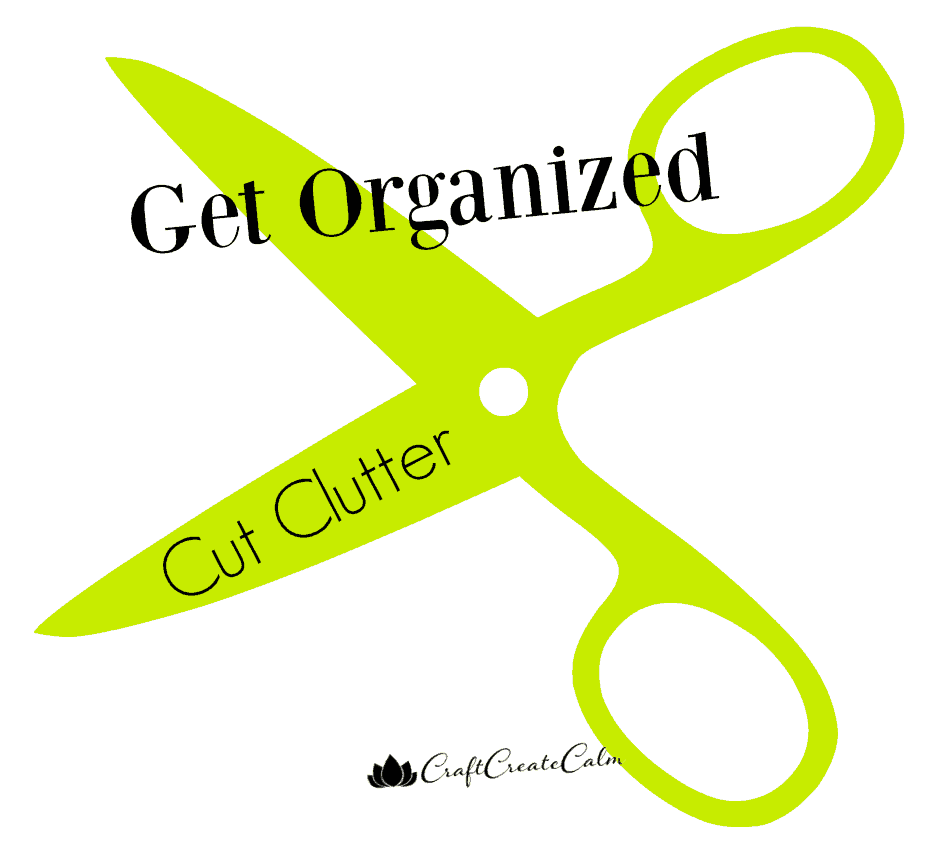 It's week four of the Get Organized month-long series. If you are just joining me for the four-week series, here are the posts from previous weeks. The goal is to combat clutter, set a schedule or routine, and end disorganization.

Get Organized Week 1-Write it all Down
Get Organized Week 2-Find Your Zone
Get Organized Week 3-Clean House Tips
Guess what? I've been busy cleaning!
Yesterday I took the entire day to clear out closets and sort through years of clutter. Our closets are the junk drawers of our hallway and bedrooms. Not sure I'll ever wear that shirt again? Toss it in the closet! Legos making too much of a mess? Toss them in the closet! Our closets are the abyss of will deal with later items.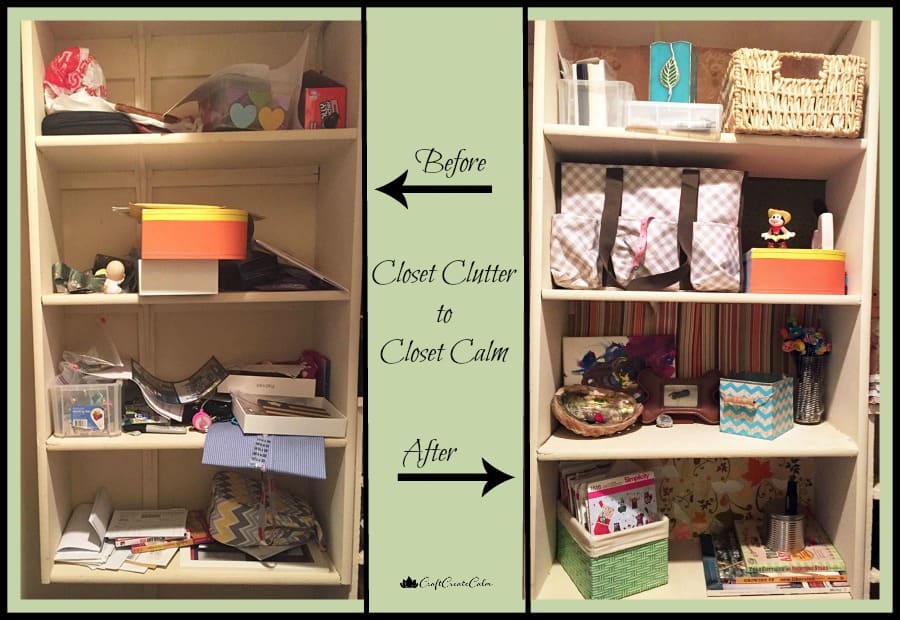 But no more! Okay, I'm exaggerating. I have two closets clutter free, but I have a way to go. Check out my progress! The closet in the photo holds craft supplies and a few mementos I love having on display. Every time I walk in I feel calm. It's a total mood lift, and I actually find myself smiling about my closet.
The cleaning schedule has been a success too. I've had a couple of days where I didn't get more than the daily to do list completed, but I'm encouraged by my progress, and motivated to continue using the schedule.
Do you use labels to keep organized?
I bought some plastic shoeboxes for less than a dollar and Mabel's Labels. The plastic boxes stack well on closet shelves, and keep small items from looking messy.
Here is a list of household items that fit into a plastic shoebox:
jewelry
dress socks
ties
art supplies
craft supplies
office supplies
nail polish
makeup
hair care
essential oils
pet food
pet accessories
batteries
flashlights
tools
Need another series to follow?
Next week I'll begin my month-long Fit to Calm series. Eating right, and finding the right exercise routine to fit your busy schedule. And you can bet I'll start week one with a few lists and goals of my own!