Lavender Eye Pillows, Calm your Mind after a Long Day
We may earn money from the products/companies mentioned in this post. As an Amazon Associate I earn from qualifying purchases. For more information, read our Terms & Disclosures.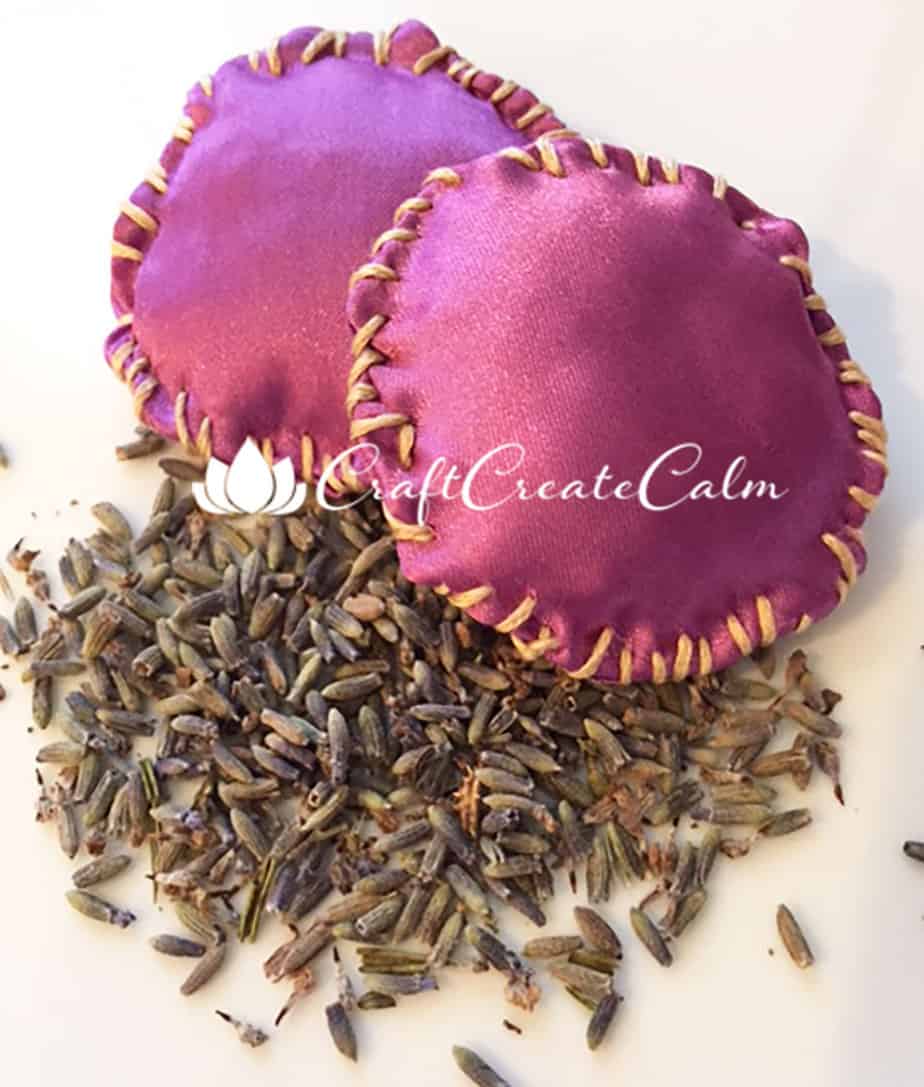 Simple Lavender Eye Pillows you can make at Home
I don't know about you, but by the end of the day my mind is exhausted and stressed out. While I would love to hand the laundry and dirty sippy cups over to my husband and hit the spa, it's not realistic on a daily basis. What I can do is go into the bedroom or take a hot bath to decompress for a few minutes while the kids are playing tickle monster with dad and talking non-stop about their day's adventures.
I've created my own spa at home for those quick moments away. Lavender used as an essential oil or dried is known to reduce stress and calm the mind. I found it easy to gather the supplies for these eye pillows, which I lay over my eyes during my home spa time. The lavender aroma, weight of the pillows, and a quiet room quickly ease the tension I feel on a daily basis.


Supplies:
All the supplies in one place here.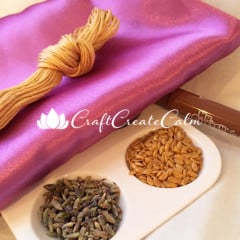 2T  Flax Seed
1/4 yard fabric of choice, cottons, satins, and flannel can all work well
Circular Object about 4″ wide. I used a cup.
Crayon or Fabric Marker
Sewing Supplies
Embroidery Floss (optional)
Directions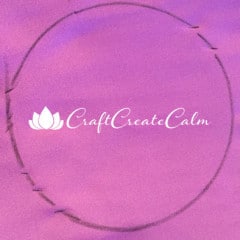 Lay out your fabric wrong side up, and set a cup or other circular object on the fabric. Make sure you space your circles so that you have enough room to trace four. Trace around the cup with a crayon or fabric marker. Continue tracing circles until you have four. Cut out your circles. Pin two circles together so that the non-decorative side of the fabric is facing out on both pieces. Hand sew or use a sewing machine to sew your fabirc circles together. Sew 1/4″ in from the fabric edge all the way around until you have about a 1.5″ space left. Leave this space un-sewn and use it to turn the fabric right side out.
Fill each eye pillow with equal parts flax seed and dried lavender. Sew closed using a slip stitch or, for a more decorative look, tuck in the seams of the open edge and use embroidery floss to sew around the edges of your eye pillow.
Lay a lavender eye pillow on each eye during your time of relaxation. Feel the weight of the pillows and smell the calming lavender scent.
See here for how to make star shaped lavender eye pillows for kids.