We may earn money from the products/companies mentioned in this post. As an Amazon Associate I earn from qualifying purchases. For more information, read our Terms & Disclosures.

Last Chance to Party at LEGOland California!
As an Official LEGOland California blogger I was given tickets in exchange for posting about Brick-or-Treat Party Nights at LEGOland California. All opinions are my own.
LEGOland California's Brick-or-Treat Party Nights has just one weekend left this season and you still have time to get tickets! We were there for opening night this year and I have to say, it always impresses me and excites my kids. By now I'm guessing you have your costumes together and have started the countdown to Halloween. What better way to kick off the trick or treating than with a night full of LEGOland California fun? Check out what we did this year at Brick-or-Treat Party Nights when we went earlier this month.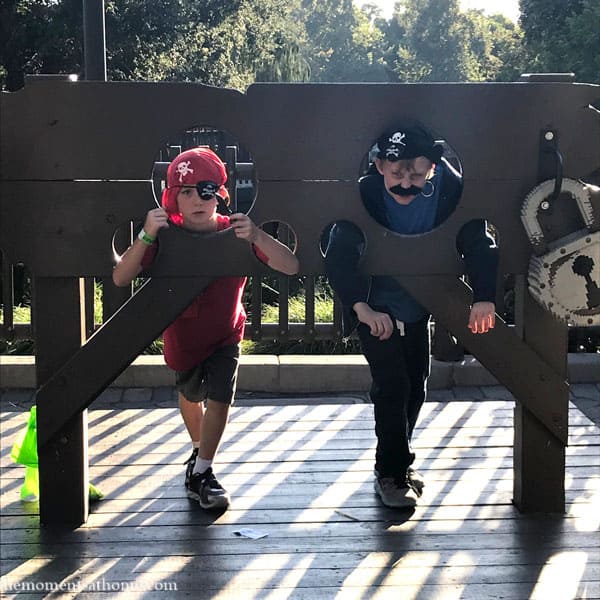 On this trip to LEGOland California I took my three youngest kids who range in age from 5-10 years old. Instead of going in their full costumes my daughter wore a dress up costume she had and my boys wore pirate accessories that I got cheap. We didn't enter the Halloween Costume Contest that's held during Brick-or-Treat Party Nights, but the costumes of those who did were awesome. A few years ago my son entered and while he didn't win, it was exciting for him to stand on stage and show off his costume.
Trick or Treat
You'll be given a map when you enter the park that shows where the trick or treat candy stations are located. Once they're open you can trick or treat in any order (and maybe hit a few up twice) in between rides. You'll have a wrist band to show you're there for the event and you can also get a trick-or-treat bag so you don't have to worry about bringing your own.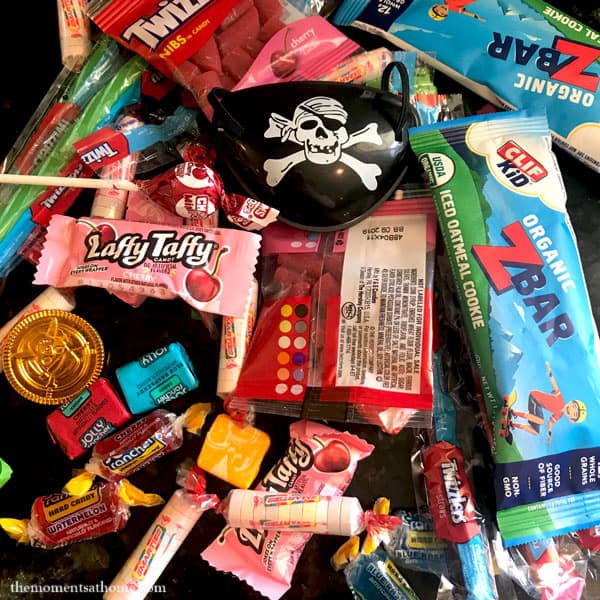 The candy seems to vary not only from year to year, but also from hour to hour. The treat stations at the beginning of our night had mostly hard candies, which I'm not a fan of at all for my younger kids. But as we hit up more treat stations my kids' bag filled with Smarties, Twizzlers, and more. They got a-lot of Twizzlers as the evening wrapped up. Maybe the park was out of others or just had them in bulk? We also got some Z-Bars and the Official 2018 Brick-or-Treat Party Nights Duplo LEGO brick. Some companies are sponsors of the event and provide treats. In past years my kids have gotten juice boxes and apple sauce pouches along with their candy.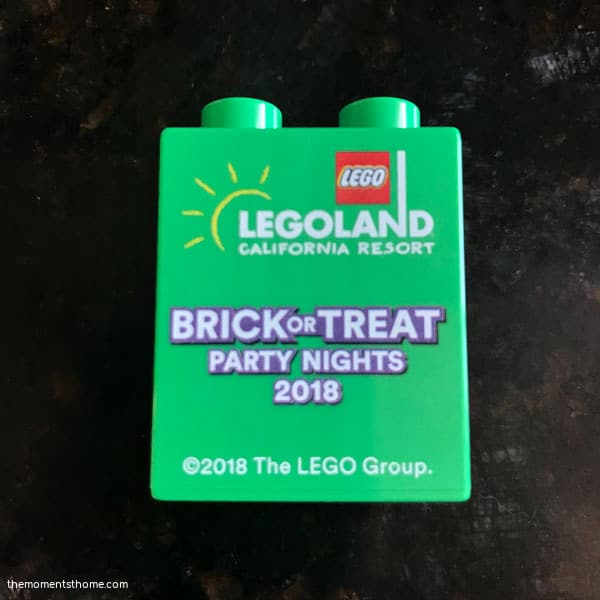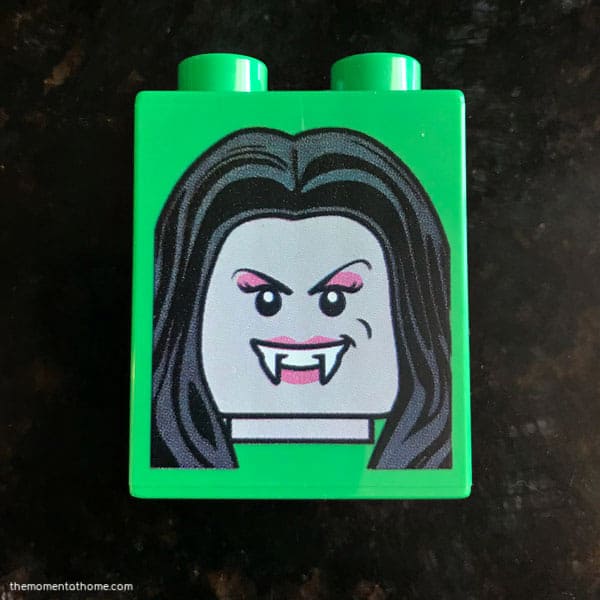 Fun Things to Do
Every year there are old favorites and new attractions. We love heading to the Castle Stage to see the silly show held throughout the night. The Ghost Cruise is my youngest son's favorite; he looks forward to it every year. This year they changed things up a bit and have the guides dressed as ghost hunters who use a foreign accent and tell lame jokes to get a laugh. Don't worry, the cruise is more funny than scary, and younger kids will be fine.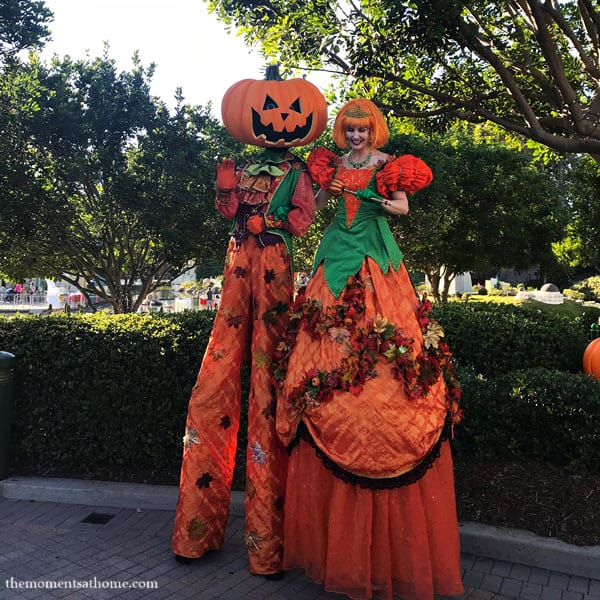 Tickets
Tickets for the event are separate from the day pass to LEGOland. You can buy both and stay for the day or just come party at night. Also included with your LEGOland Brick-or-Treat Party Nights admission is the Sealife Aquarium. They have treat stations there too!
Have a great night trick-or-treating, dancing, and going on your favorite rides!