Exciting New Attraction Ninjago the Ride at LEGOLAND
We may earn money from the products/companies mentioned in this post. As an Amazon Associate I earn from qualifying purchases. For more information, read our Terms & Disclosures.

Ninjago the Ride at LEGOLAND California's Ninjago World
Have you heard about Legoland's newest attraction? Ninjago the Ride in the new Ninjago World at Legoland California uses state of the art gaming technology to bring you into LEGO's Ninjago World. And guess what? I'm giving you a sneak peek at the building of the ride and a review of my experience during and after construction of this new attraction!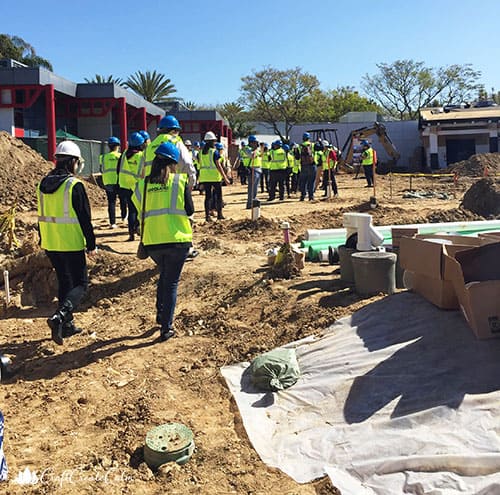 Ninjago World is a LEGO world filled with ninjas, so it should be no surprise that the new Ninjago the Ride takes you on an adventure where you use your ninja skills to defeat enemies. But lets rewind a bit. The first time I visited LEGOLAND California's Ninjago World it was just an open dirt space with a few half constructed attractions. Still a hard hat area, I'm one of a few that gets to show you the construction of Ninjago World and Ninjago the Ride.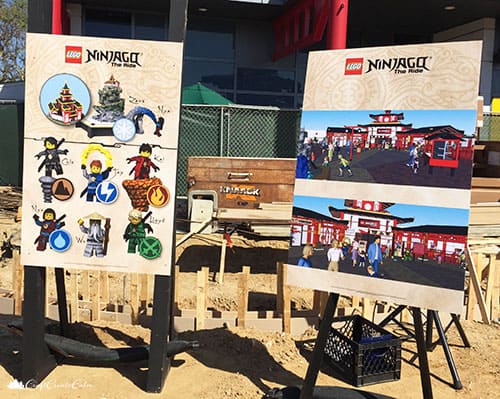 Where in LEGOLAND is Ninjago World Located?
Ninjago World is located between The Beginning and the Land of Adventure, not far from the entrance to the park. You can't miss it with the bright red sign!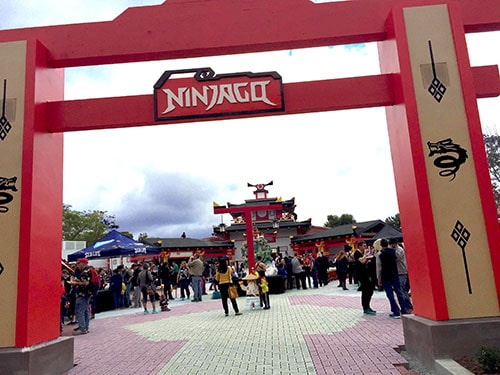 Attractions in Ninjago World
Ninjago World is home to the new Ninjago the Ride attraction. When visiting the park during construction of the ride I had a hard time putting it all together in my head, and the finished results are way cooler than I expected. The ride features Maestro technology from Triotech which allows riders to interact with the game by using hand gestures. Guests use their hands to control the game while 3D technology brings the screens to life.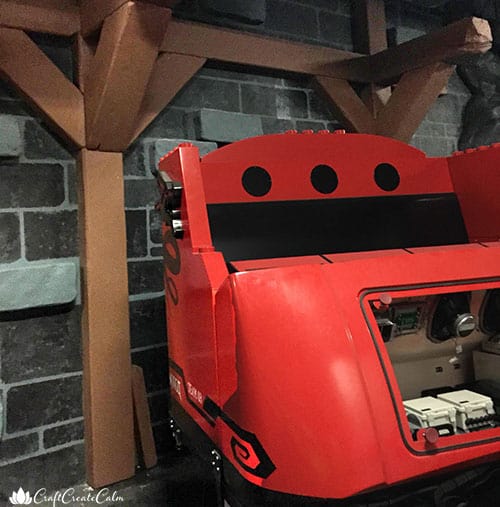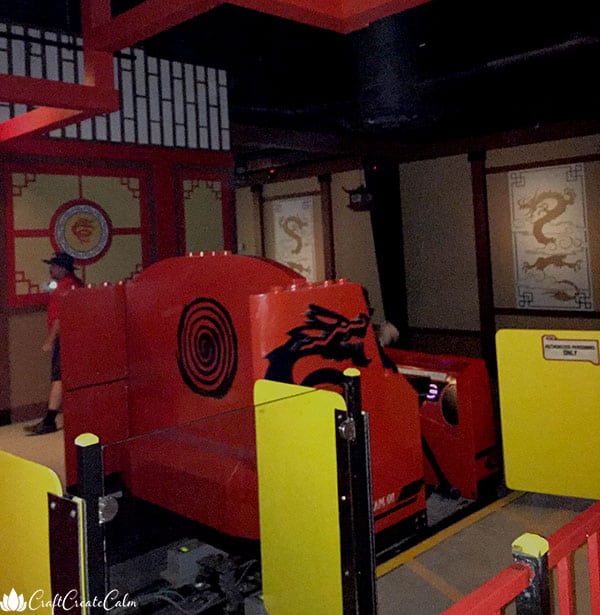 Guests enter the attraction at the far side of Ninjago World and are immediately greeted with bright colorful illustrations of their favorite LEGO characters. While waiting in line kids can read a little about each character or explore Ninjago characters made entirely of LEGOs.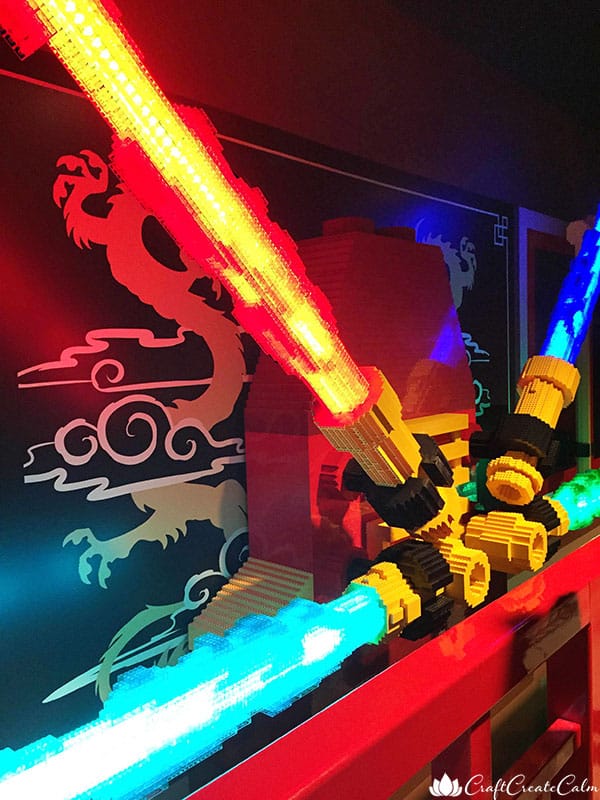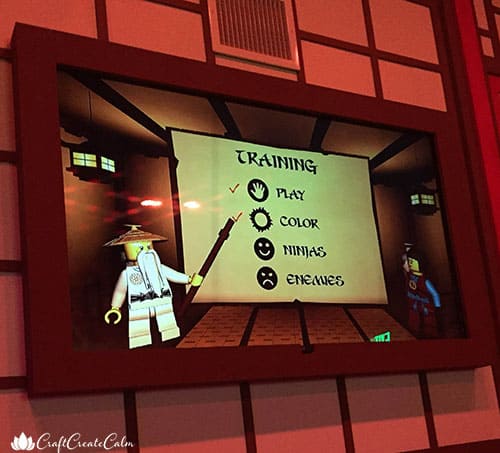 Test your Ninja Skills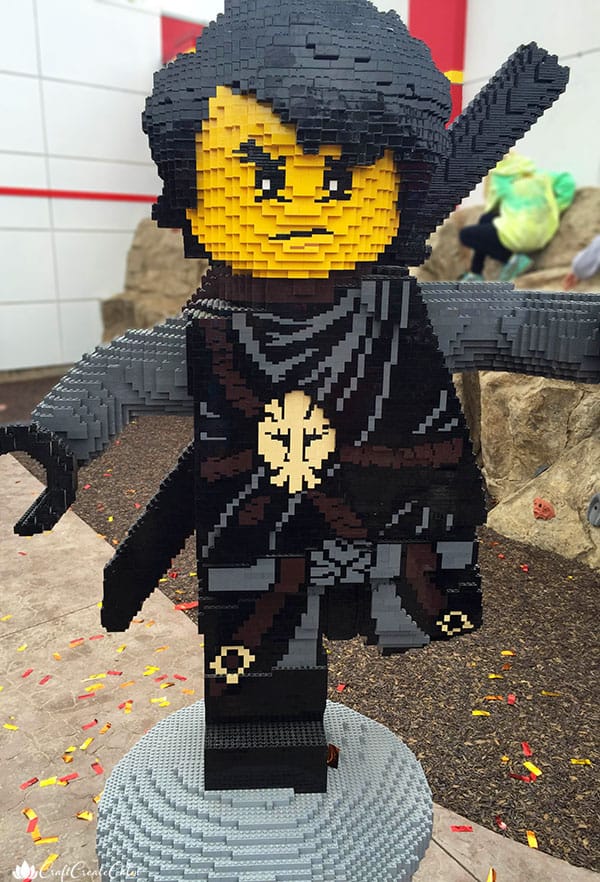 Kids can train to be a ninja by climbing Cole's Rock Climb, taking a spin on Kae's Spinners, or trying out Jay's Lightening Drill. Kids will love looking at all the details of Zane's Temple Build at the center of Ninjago World.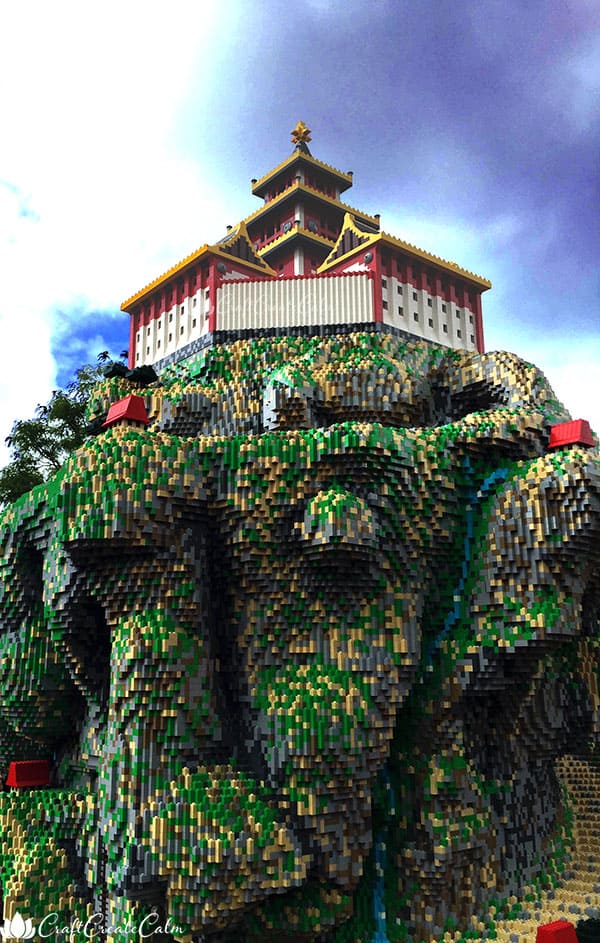 I was also given a sneak peek at Ninjago Kitchen before the grand opening on May 5th. The food is delicious!
Ready to check out the ride for yourself? Watch this video to see the ride in action!
While you're here read about the new LEGOmovie4D!