Middle Grades Math with Nicole the Math Lady-Review
We may earn money from the products/companies mentioned in this post. As an Amazon Associate I earn from qualifying purchases. For more information, read our Terms & Disclosures.

Middle Grades Math with Nicole the Math Lady-Review
My oldest daughter not only excels in math, she calls it her favorite subject. Math isn't my strongest subject but lucky for her, my husband is a bit of a math whiz too. As a homeschool mom I know I need to have resources at hand for when I'm home with the kids during the day. I'm writing this review for Nicole the Math Lady in exchange for compensation, but all the opinions are my own.
Math at Home
We homeschool three of our four kids part-time, meaning 3 different levels of math and a fourth for evening homework sessions. There are times when I feel like I can't keep up with it all and I just need some help teaching the more complex areas of math. This is where Nicole the Math Lady comes in. Nicole the Math Lady streams instructional math videos to go along with Saxon math books for the middle grades.
Let me tell you, I was so excited to show  my daughter the math videos from Nicole the Math Lady. It's like having a teacher right here at home…getting me off the hook for teaching math! I could sit my daughter in front of the computer and scroll to the appropriate lesson, then head off to work with my other kids on their schooling. She wasn't as thrilled with my hands off approach to her math lessons.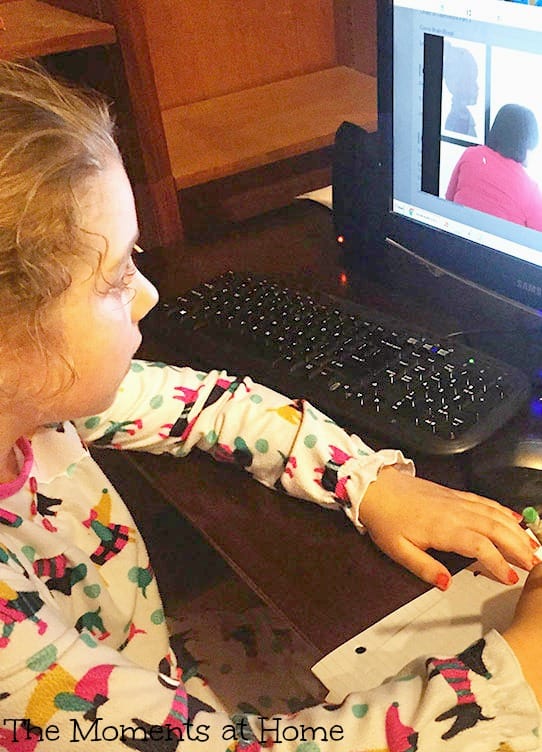 We send two of our kids to an independent study program three days a week where they get instruction in math and writing. They come home with pages of math homework to complete each week. It's a fast paced program because of the limited time in class, and my 4th grade daughter is close to finishing 5th grade level math. Nicole the Math Lady seemed like the perfect solution to getting through these worksheets in a timely and effective manner. My daughter didn't want to be stuck in front of a computer doing her math, but I made her give it a try anyways.
What's in a Math Video?
The middle grades of Saxon math consist of 7/6 and 8/7 and include student workbooks and worksheets. The video lessons from Nicole the Math Lady are arranged by math level and then by lesson subject. This way kids can work right along with the videos while doing their Saxon program at home.
Videos can also be searched by topic making this a great resource for all middle grade kids who may need help with lessons. Each lesson is broken down into easy to understand steps with on screen examples, making it a good resource for all math curriculums. Subscriptions for Nicole the Math Lady can be purchased as a single grade membership, $49 per year, or as a multi-grade membership, $79 per year. This is such a great deal when you think of it as a math tutor for your child's entire year of homeschooling.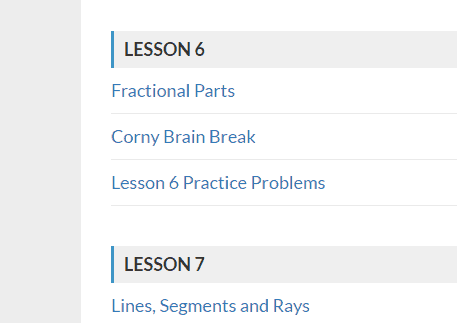 We had a bit of trouble deciding where to place my daughter with the videos because she's working with a different curriculum at this time. She's in the middle of learning about fractions; specifically adding and subtracting fractions. I watched a couple lessons myself and finally settled on the 7/6 fractions lesson. It started as a bit of review for her but I didn't want to have her jump into a lesson that she wasn't ready to learn.
I left her to it letting her know that she could work at her own pace and jump around as needed. I didn't hear a peep from her and as it turns out, she went through another lesson on her own, taking notes and working out problems to those similar to her worksheets.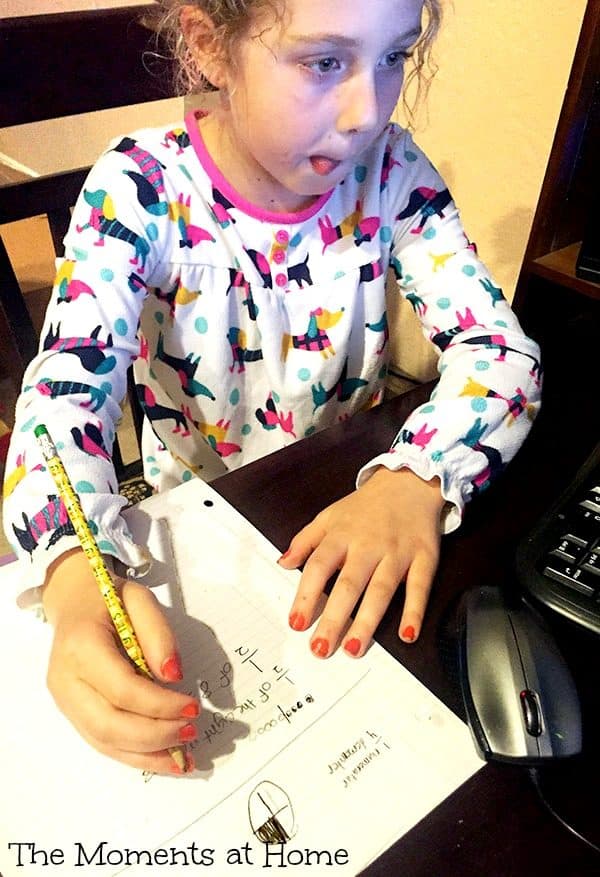 Nicole the Math Lady
Are you wondering what Nicole the Math Lady is like? Is she stern, silly, scholarly? As a blogger I always find other people's online video personalities fascinating. You really do need to bring the audience in and keep them there; something Nicole the Math Lady does well. She teaches in front of a dry erase board and uses real life examples for the lessons. She makes the lessons interesting and teaches with ease, something I haven't mastered as a homeschool mom. The result is that my daughter is able to focus on her math lesson without having to stop so I can find crayons to keep her preschool sister from interrupting every ten seconds.
We have our Nicole the Math Lady subscription for a while so I'm going to make her a weekly staple in our homeschool. Each week my kids can do a new lesson with her to supplement their worksheets. Hopefully this will take a little stress off our evening schedule and allow them to feel like they really have a good understanding of each lesson's subject before moving on the the next one.
Nicole the Math Lady also provides math lessons on You Tube! While you won't find every lesson available on her channel it's a great resource if you're not quite ready to purchase a subscription to the website. Follow her on Facebook for the latest.
Deal Time!
Recieve a one week trial of Nicole the Math Lady for FREE using code: Free1Week-nhi
Enter to win from Nicole the Math Lady!