Pathways Reading and Language Arts Review
We may earn money from the products/companies mentioned in this post. As an Amazon Associate I earn from qualifying purchases. For more information, read our Terms & Disclosures.

Pathways Reading and Language Arts Review
As a homeschooling mom I'm always looking for new curriculum to try during the school year. I was recently given the opportunity to review Pathways Reading and Language Arts curriculum from Kendall Hunt Religious Publishing Division in exchange for this post. All opinions are my own.
My kids are always moving around their grade-level and I think this is because they're given the opportunity in their enrichment classes and at home to learn at their own pace. When I had the chance to review Pathways Reading and Language Arts curriculum from Kendall Hunt RPD I thought I'd be using it to review my oldest son's language arts knowledge. He's grown so much in his homeschooling this year that he's now at a 3rd grade level with reading, which means he's too advanced for this study. I decided to give the curriculum a try with my Kindergarten son (he currently attends a charter school) and my PK homeschooled daughter instead.
What is Pathways Reading and Language Arts?
I'm reviewing the units Hereos, with a focus on literature development, and My World and Others, in the geography theme. The first grade units each come with a Daily Lesson Guide and worksheets to use/copy for students. I also received a book to go with each unit study and a Writer's Handbook. Our books for this study are, Little Lad by Etta Degering, and A Day at Greenhill Farm by Sue Nicholson. The farm book is for kids level preschool to grade one so it got my kids' attention right away.
The daily lesson guide included with the unit is broken up into 10 sessions. Each unit is designed to last about one month. The sessions include a daily routine, words to study, prereading activities, reading activities, extention activities, poetry, and writing. In the back of the daily lesson guide are black-line worksheets to copy for your students.
Word Wall
The Daily Lesson Guide has several suggestions for using the book and teaching the sessions in the unit. One of these is to start a word wall where kids can see and read the words they're focusing on for each session. This is a hit with my kids because they memorize the words and get excited that they're really reading. It gives them motivation to look at other words and try to sound them out.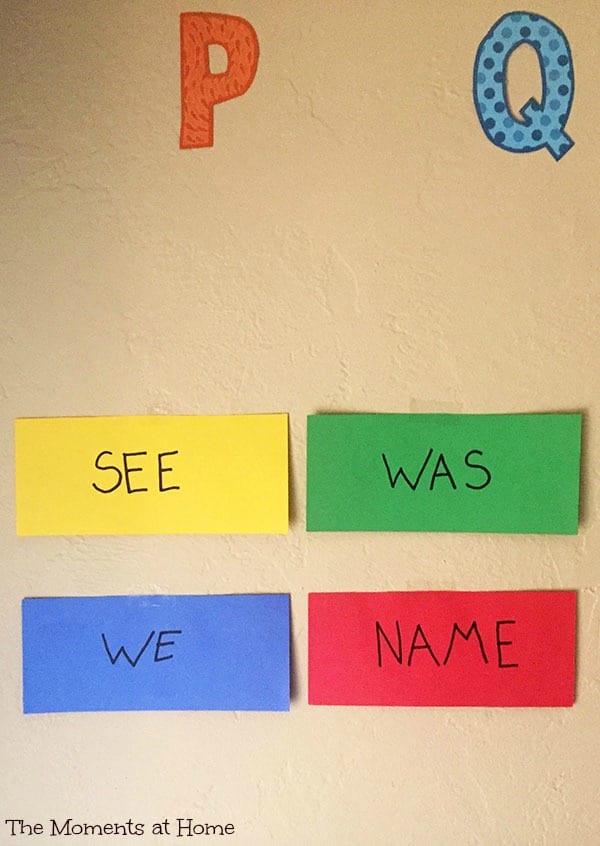 Worksheets
I found the worksheets to be easy to use and fun for the kids. There are little books kids can make while other worksheets contain writing practice and sentence completion. There are also art projects suggested to extend on some of the information on the worksheets. For example, after writing about animals, kids are encouraged to make an animal out of paper or by drawing.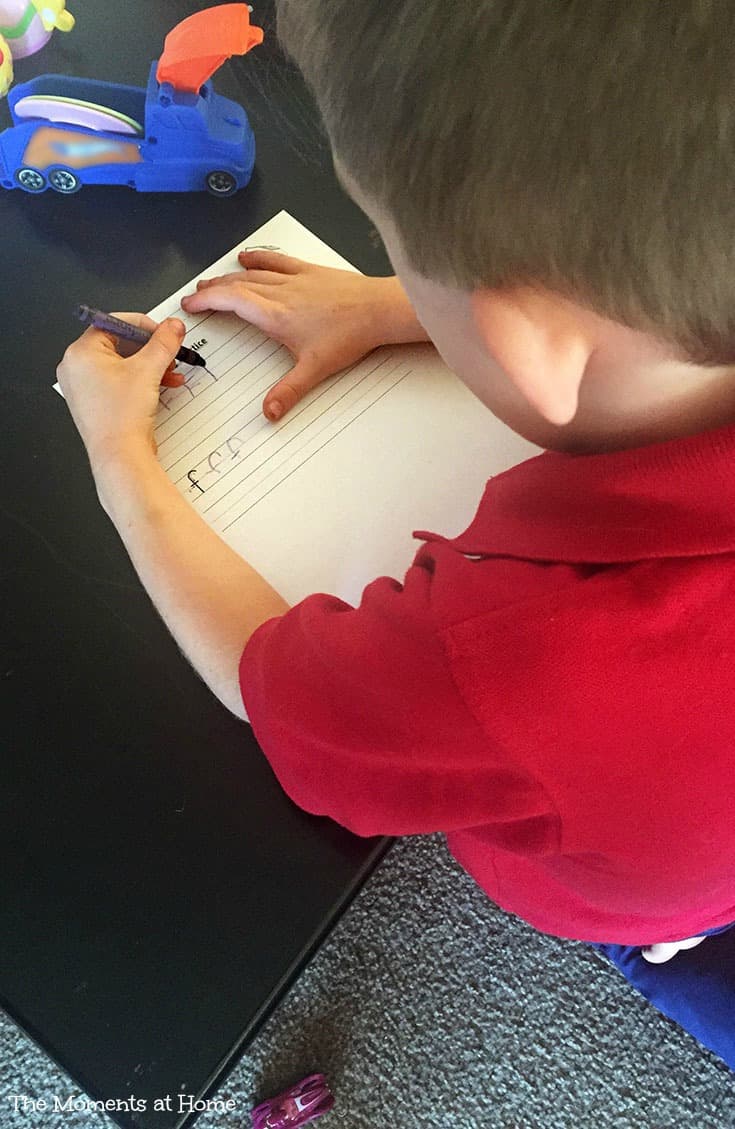 Pathways Reading and Language Arts curriculum from Kendall Hunt Religious Publishing Division is an easy to follow curriculum. In my opinion it would work well for both new or experienced homeschool families. We plan to continue with the farm unit and move on to The Lad in our hereos unit.
Pathways is a comprehensive elementary reading program with integrated language arts. This approach allows students to follow a variety of avenues to become readers, writers, and learners. Organized around broad themes and a scope and sequence of skills, Pathways uses award-winning trade books that children want to read to deliver the skills that they need.
You can find more information about the Pathways Reading and Language Arts grades 1-8 curriculum by visiting their website here, or on their Facebook page.