DIY Red, White and Blue Wreath for 4th of July
We may earn money from the products/companies mentioned in this post. As an Amazon Associate I earn from qualifying purchases. For more information, read our Terms & Disclosures.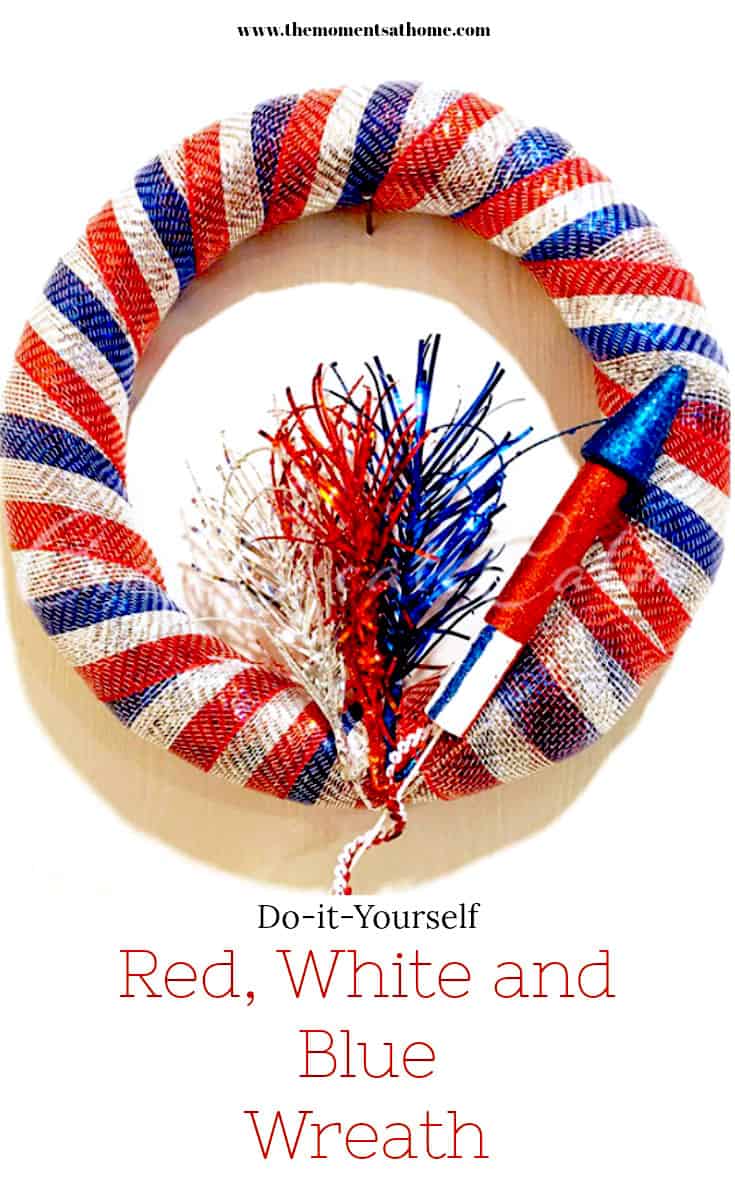 Red, White and Blue Wreath
Start your Fourth of July decorating early with this do-it-yourself red, white and blue wreath project. This simply craft can be made with seasonal craft store supplies in an afternoon.
Firecracker Wreath
When I was little I used to stay inside the house while my family lit off fireworks in the street. I'd watch through my big brother's window as the sky lit up with bumble bees and artillery shells, running outside only for the fountains and sparklers. As I grew older I grew braver, lighting off smoke bombs (tossing them into the drain tubes beneath our driveway reminded me of the Teenage Mutant Ninja Turtles) and small strings of firecrackers in the street. I grew up in Washington state where fireworks sounded all over town on the Fourth of July, but now living in California I don't see them as often.
I found this rocket decoration at my local craft store and it inspired me to make this patriotic wreath! It reminded me of those days watching fireworks through the window, and now laying on a picnic blanket with my own family watching the big firework shows here in San Diego.
Supplies
Red, white and blue mesh ribbon
Red, White and Blue Tinsel Foil Picks
Firecracker Pick . Can't Find a firecracker pick at your local craft store? Try a red, white, and blue bow or glitter star picks!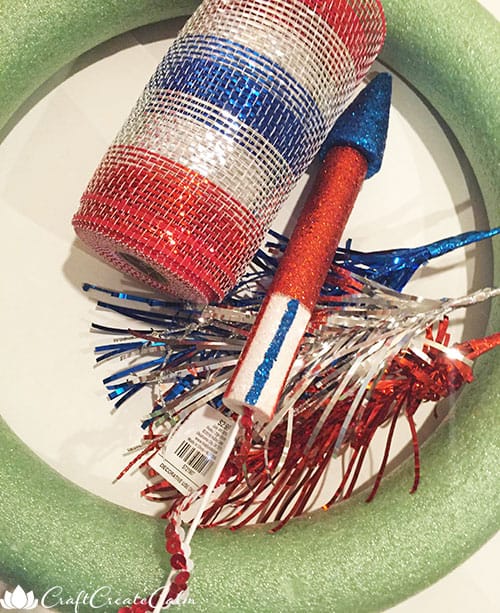 Directions
Double wrap a layer of red, white and blue mesh ribbon on the foam wreath. The double wrap should hold the ribbon in place.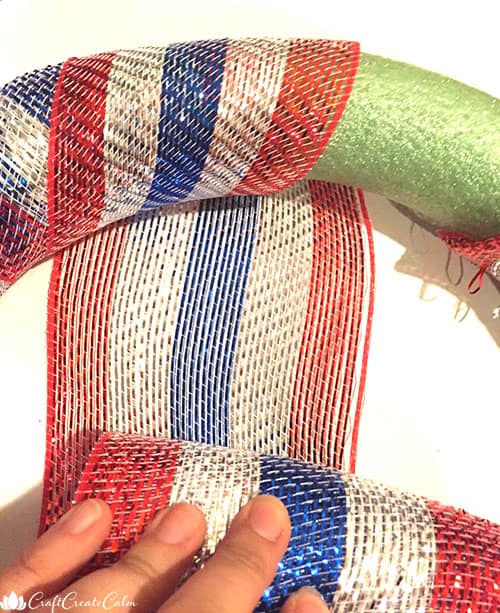 Continue to wrap the ribbon around the wreath overlapping the ribbon edges by about an inch. Once you've covered the wreath with ribbon use hot glue to hold the end of the ribbon in place on the back of the wreath.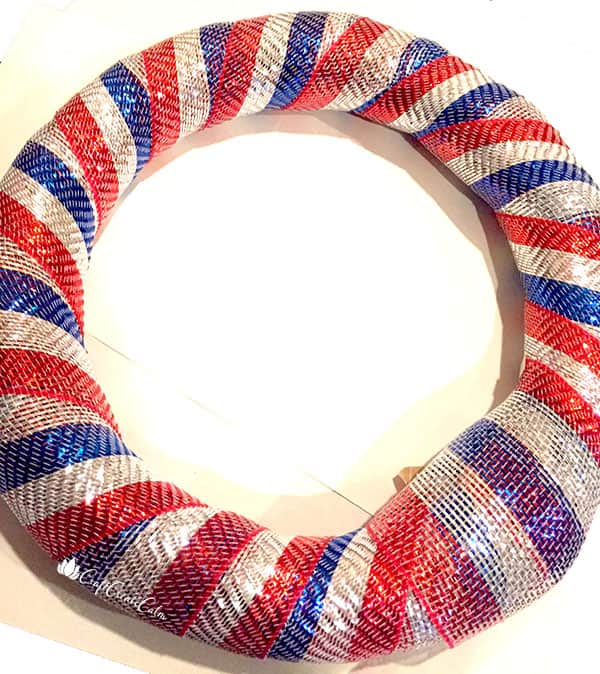 Attach the tinsel picks to the bottom of the wreath using hot glue. I placed mine right on the middle of the wreath but you can also tuck the ends of the picks under the ribbon or glue the ends towards the inside of the wreath.
Attach the rocket diagonally with the base on the foil pick bases, and the top resting on the wreath's right side. Glue the top and bottom of the rocket with hot glue.
Now you have a Firecracker Wreath!