Best Inexpensive Stocking Stuffers for Tweens
We may earn money from the products/companies mentioned in this post. As an Amazon Associate I earn from qualifying purchases. For more information, read our Terms & Disclosures.

Tween Stocking Stuffers for Kids Ages 8-12
Let it be Christmas! Christmas shopping that is…and stocking stuffers are some of my favorite little items to add to my list. This is a great list of stocking stuffers for kids ages 8-12, or in other words, must have stocking stuffers for tweens! Tweens are both fun and tough to buy gifts for during the holiday season. They're not little kids anymore but they may still love action figures and Barbie dolls. Or they may have grown out of those toys and are now into video games and sports. Or they might love to get gifts in both of these catergories! These stocking stuffers for tweens are usually loved by all kids ages 8-12, and should make gift buying easier for you.
Top Picks for Stocking Stuffers for Tweens
Small Books
My kids have these books and they're so much fun! The joke book is a favorite of my sons, and the shadow puppet a favorite of my daughters.
Mini Kits
Tweens love anything mini. These are fun little kits that slide right into a stocking.
Art Supplies
Art supplies are my favorite gift to add to stockings because they're useful and kids enjoy receiving them. Add some markers or sketch pencils to a stocking for kids and they'll get some use out of them.
Retro Gifts
Did you get these gifts in your stocking as a child? These timeless toys are still fun for kids!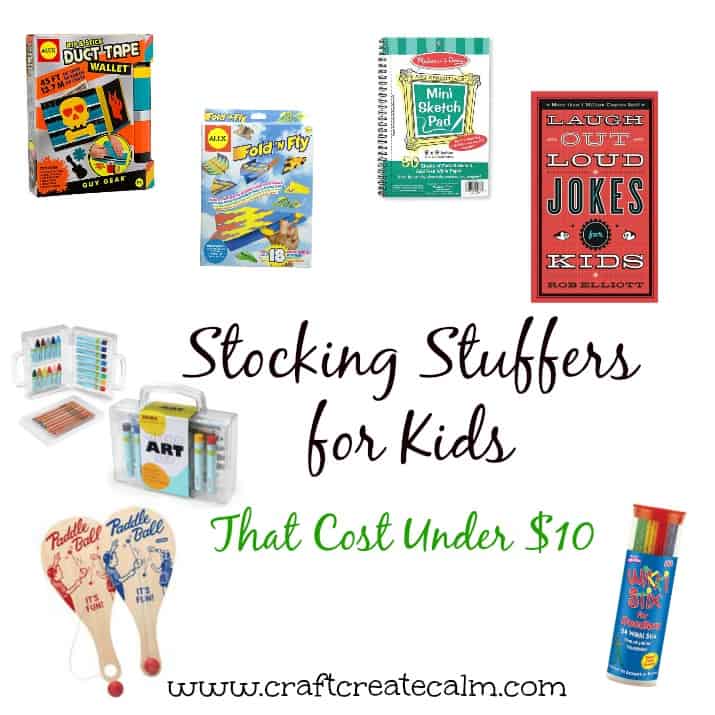 This post is part of a series of Gift Guides for Kids. Click the image below for more great gift ideas for toddlers, kids and teens!