Thanksgiving Paper Plate Craft Pom-Pom Wreath
We may earn money from the products/companies mentioned in this post. As an Amazon Associate I earn from qualifying purchases. For more information, read our Terms & Disclosures.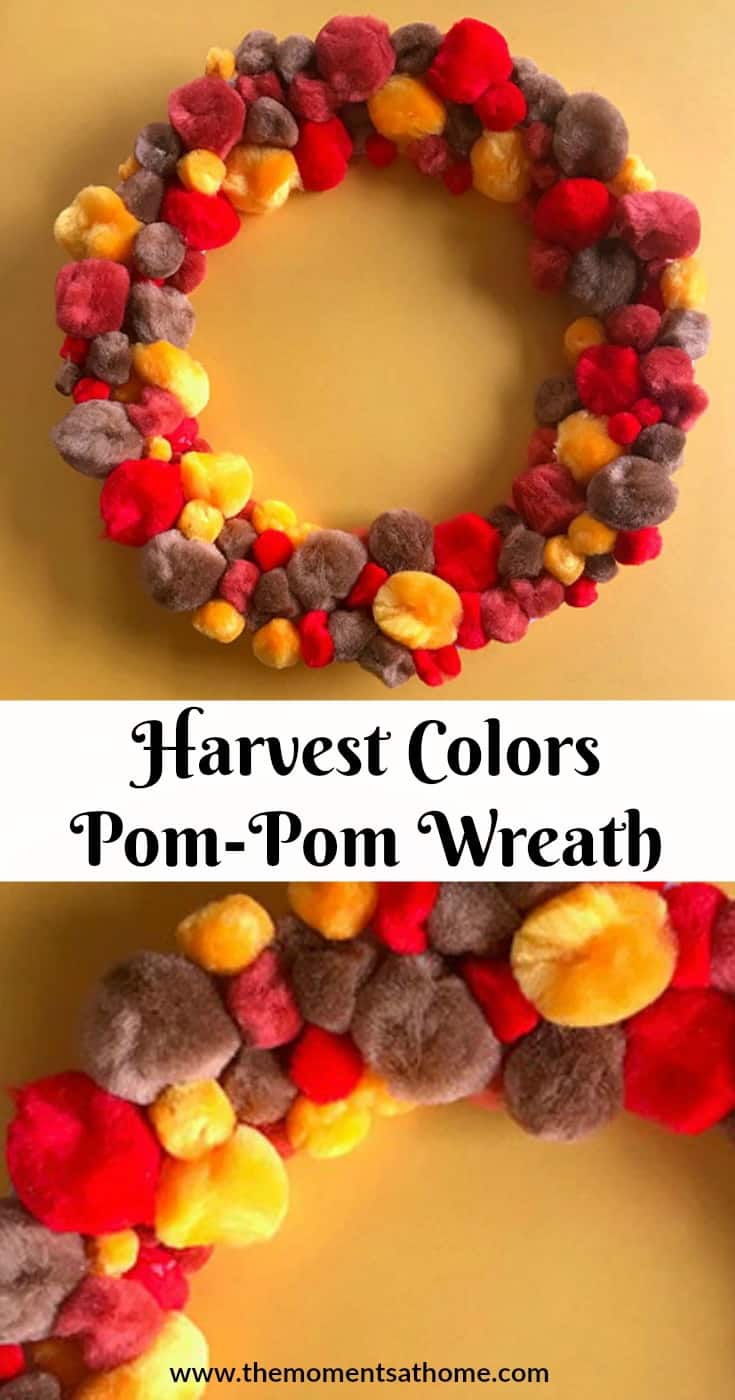 I'm always seeing the multicolored pom-poms in the craft stores and decided I needed to make something decorative for Thanksgiving. I sat down with my mom on a recent trip to Washington and crafted pretty harvest colored pom-pom wreaths. I think this one turned out beautiful, don't you? The supplies for this craft are so easy to find and they're inexpensive.
If you have family over for Thanksgiving dinner that includes kids, set up a small table with buckets of pom-poms, dishes of glue with paintbrushes, and pre-cut paper plates. They can spend time before dinner making the centerpiece for the table or take it home to decorate their own house for fall. These pom-pom wreaths also make a fun classroom centers activity for Thanksgiving.
Supplies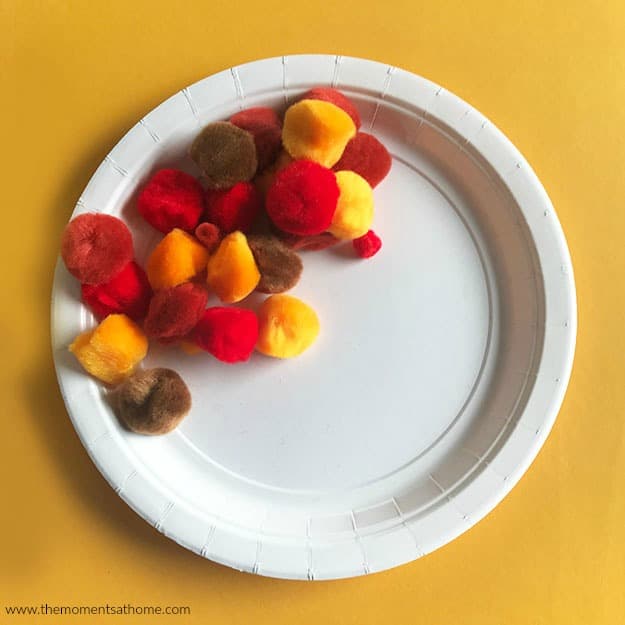 Paper plate
Harvest colored pom-poms (we used a mix of sizes)
Glue
Scissors
Directions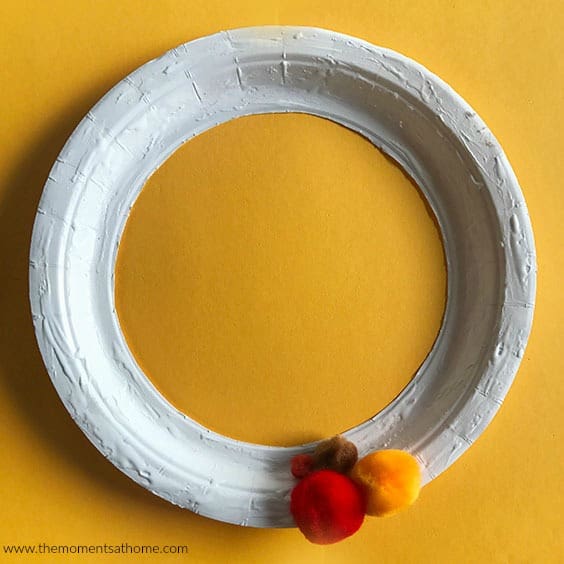 Cut the inner circle from the paper plate.
Add a generous amount of glue to the remaining ring of paper plate on one side of the plate only.
Stick the pom-poms on the glue in no particular order to create a colorful wreath. I fount that mixing the colors and sizes created a nice textured look with the autumn colors.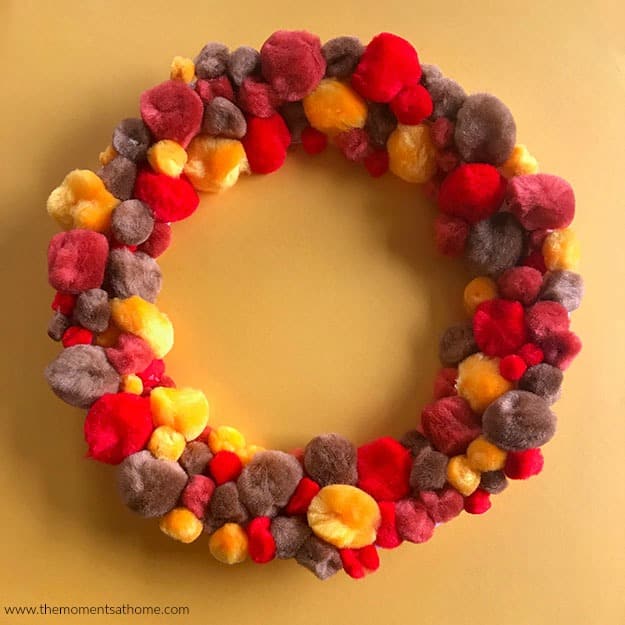 When adding the pom-poms to the paper plate set some smaller ones aside to fill any white space when the plate shows through. I just added a dab of glue in any gaps and pushed a pom-pom there in each one.
These wreaths are so easy that even kids will enjoy adding to the season's harvest decorations. Place them on a table with electric pillar candles for a pretty centerpiece, or hang them on the walls or cabinets from a pretty ribbon. Wouldn't they look beautiful hanging from kitchen cabinets or as a backdrop for the desert table?