Easy Banana Cake: Family Heirloom Recipe
We may earn money from the products/companies mentioned in this post. As an Amazon Associate I earn from qualifying purchases. For more information, read our Terms & Disclosures.
No matter how many times we bake together, it never ceases to be fun. I love that both of my children enjoy the kitchen and want to learn. And I'm learning that it's totally worth the extra time and stickiness to have the help of the Princess Chef and her brother; these are memories far sweeter than any confection we cook up.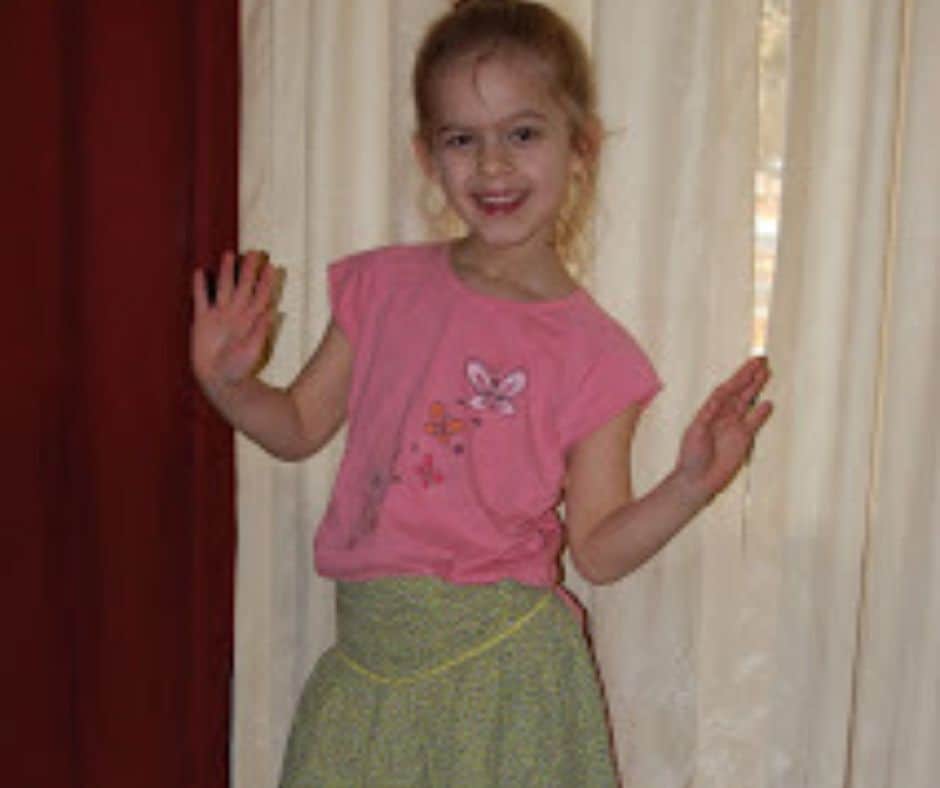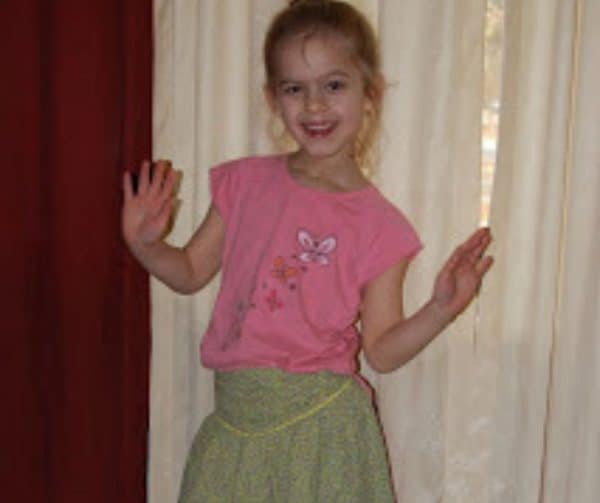 Today's recipe is a favorite from my childhood. My grandmother ("Mama") always made this BANANA CAKE and her homemade frosting for my birthday; nothing tastes better on a hot summer day!
Apparently my little ones agree with me, as they wanted one for our New Years Eve Family PJ Party. I hope if you try it, you'll enjoy it as we did…especially if you have awesome helpers like I did! Here's how we made it:

According to Princess Chef, the first step is the right outfit: hair up, hands cleaned, and apron on. I have to agree; not only is it practical, it's fun to get ready together.
Next, you pull out all of ingredients so that it's easy to dump them in. You really do want to have it all there, and ready to go. Especially on the frosting!
2 1/2 c flour
1 2/3 c sugar
1 1/4 tsp baking powder
1 1/2 tsp baking soda
1 tsp salt
2/3 c butter (or shortening)
2/3 c milk
1 tsp vinegar
1 1/2 c mashed bananas (3-5 overripe ones…depending on size)
2 unbeaten eggs
Mix the flour, sugar, baking powder, baking soda, and salt together in a large mixing bowl. Next, cream in the butter. Add your "sour milk" (the vinegar and milk mixed together). Note: buttermilk may be subbed for sour milk, but we actually think this way is the best. Next, mix in the bananas well. At the end, mix in 2 eggs that you have not already beaten.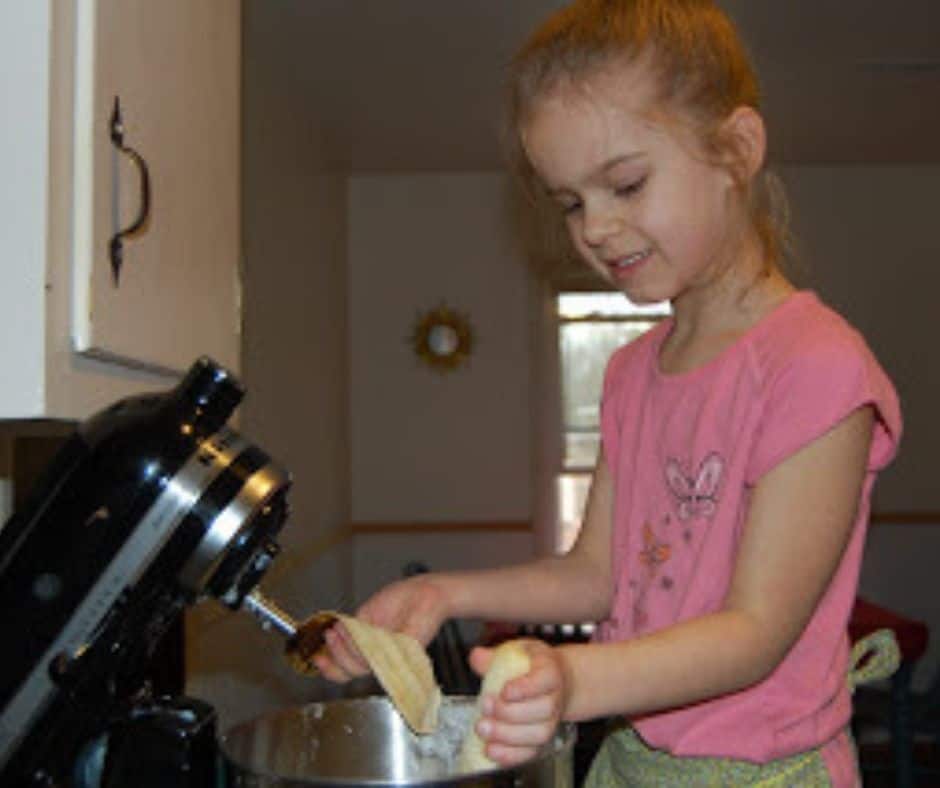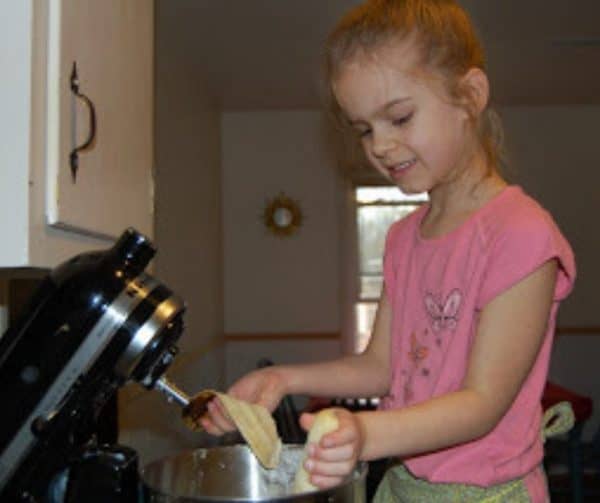 After it's all mixed well, pour the batter into a lightly greased 13×9 glass baking dish.
Put in preheated oven and bake at 350 for 35 minutes.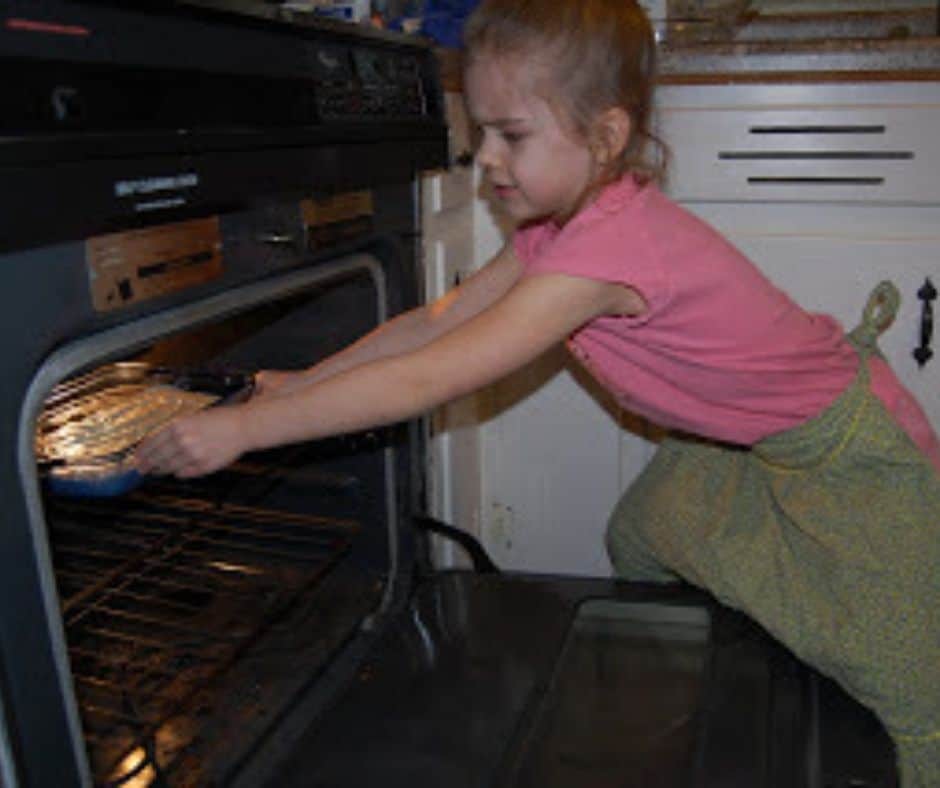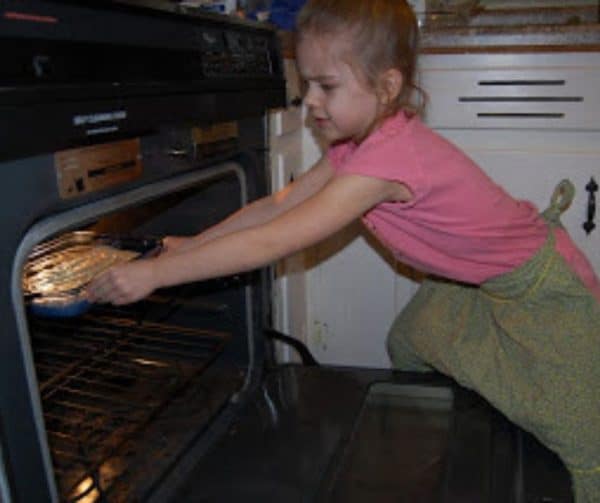 As it's baking, you can go ahead and whip up the frosting.
It's a simple recipe, and QUITE delicious!
2 c confectioners sugar
1 tsp vanilla extract
1/2 c soft butter (one stick)
1 egg yolk (we had fun learning how to separate the yolk from the whites!)
Lastly, have your Quality Control Team make sure it's all going to taste good 😉
And VOILA! You have an amazing cake!
Frost once the cake has cooled (yes, you need to be patient!).
Next, put in the fridge to harden the frosting. Trust me…it's even better this way! We have always pulled it out a couple of hours before serving as we like to eat it closer to room temperature, but you have to chill it first.
Enjoy your treat!
This post was first shared in 2011. We still love it and hope you will, as well.