Low-Carb Ground Beef Recipe Collection
We may earn money from the products/companies mentioned in this post. As an Amazon Associate I earn from qualifying purchases. For more information, read our Terms & Disclosures.
These low-carb ground beef recipes are perfect for the Trim Healthy Mama on the hunt for the perfect THM "S" dinner, anyone eating Atkins style, or for the mom who just wants a healthy ground beef dinner her whole family will enjoy.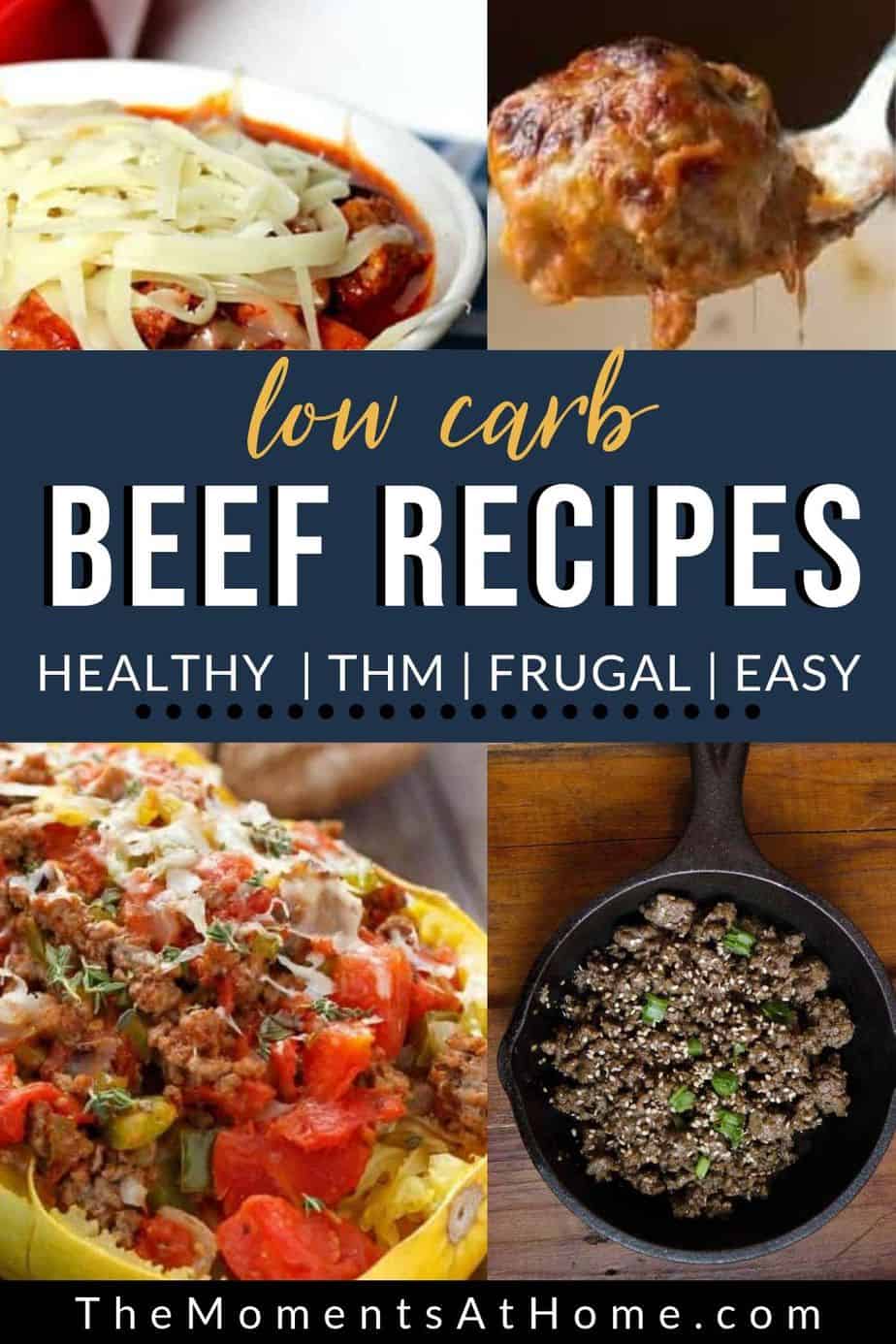 Once again I found myself staring into the freezer, exhaling a deep sigh at the sight of the same ingredients that are there every time I open the door. Sigh.
We love a good taco or a sloppy joe, but sometimes I wish had a fairy godmother who could turn all that ground beef I bought on sale into a delicious, adventurous meal instead of the same old same old dishes.
My cookbooks offered very little excitement for the dinner table that my kids would enjoy and that I could feel good about feeding us all. That's why I headed to my very favorite blogs and rounded up more than 2 dozen amazing recipes to work into our menu planning rotation.
And the best part? They are all low-carb, Trim Healthy Mama "S" options for me and absolutely delicious for them! And many of them can be included in a keto or paleo diet, as well.
If you need a side dish, you can add some cooked veggies or a crisp salad. For the hubby and kids who need those healthy carbs, too, consider adding some rice, beans, or potatoes to the side.
Meals like this are wonderful because you will all still enjoy the same main course together, but they'll get that extra they need and you'll be able to stick to your plan for healthy living and trimming down.
Soups, Stews, & Chili: Low-carb Ground Beef Recipes
Personally, I like a nice, hearty chili any time of year, but especially once fall really kicks in. These recipes are tried and true, and positively satisfying. Nice and hearty, they can stand alone or get paired with your favorite side dish. And chili only dirties one pot, so clean up is a breeze!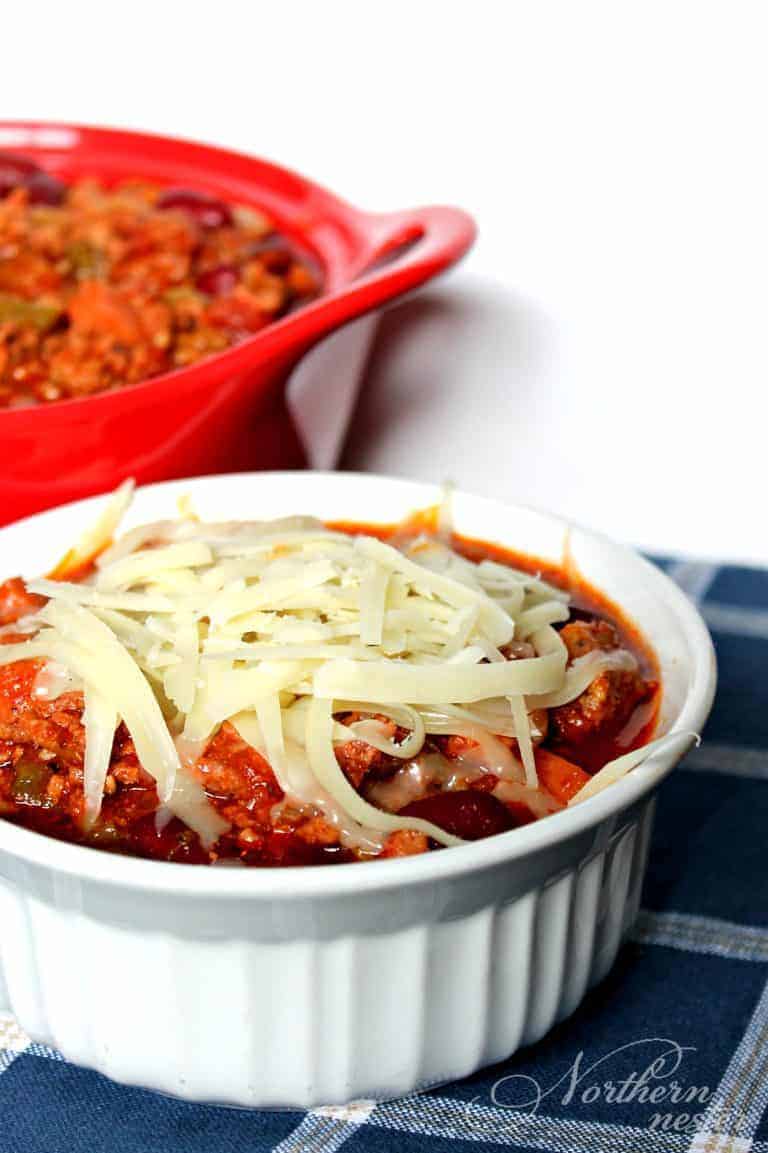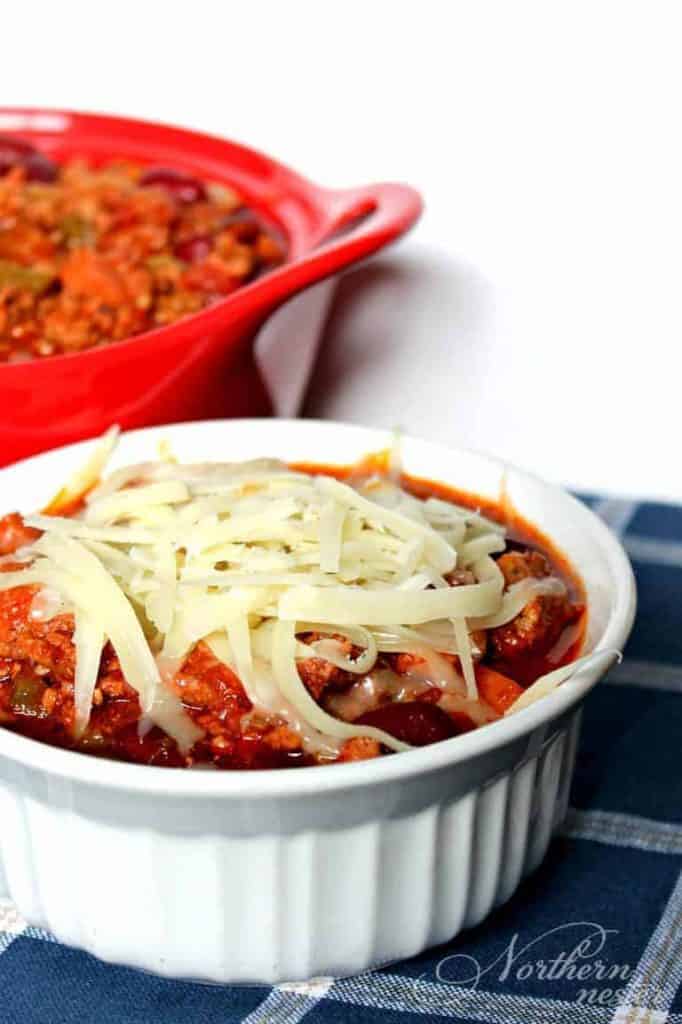 Pizza Chili (pictured above)
Tex-Mex Inspired Low-carb Ground Beef Recipes
In our home, Tex-Mex happens at least twice a week, but often more. These recipes are downright delicious! If you haven't tried the Skillet Enchiladas yet, you're missing out. And Taco Soup is super easy (plus there's a FP version for the THM, in addition to an S).
I serve these up with rice and beans for my kiddos, and for a Crossover for myself when I'm pregnant/nursing. Other times, I like to toss some peppers, onions, and other veggies into a skillet with some taco seasoning for the side or make an avocado salad.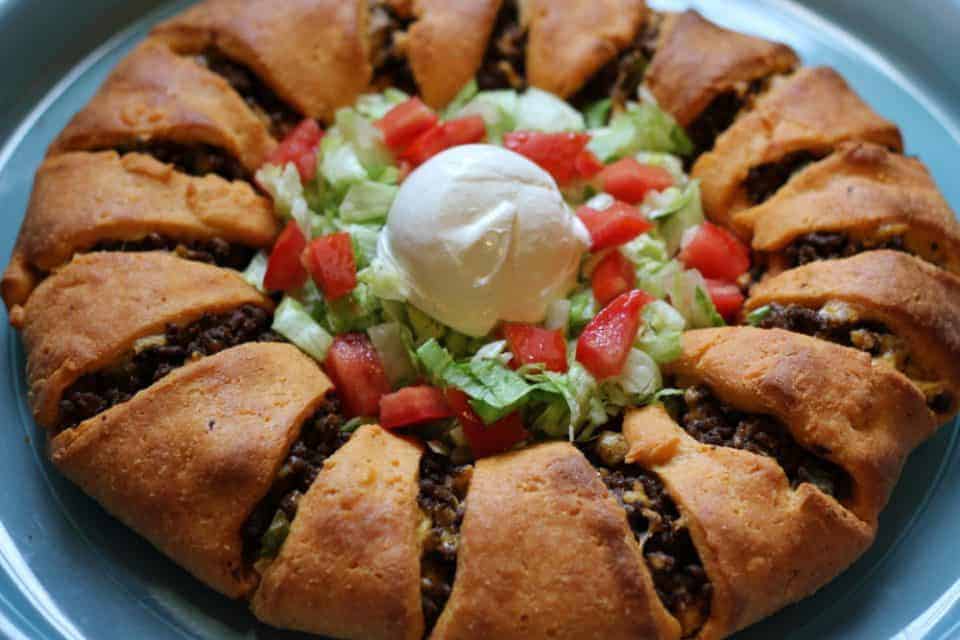 Taco Ring (pictured above)
Italian Style Low-carb Ground Beef Recipes
Nothing beats Italian when you want a traditional, family style, comfort meal in my humble opinion. Chicken Parm, baked Ziti, and Lasagna are some of my all time favorite treats.
I thought I'd have to say goodbye to them forever when I started my low-carb life, and even when I transitioned to Trim Healthy Mama. Boy, was I wrong! Check out these awesome options that are not only satisfying and delicious, but slimming for your figure as well.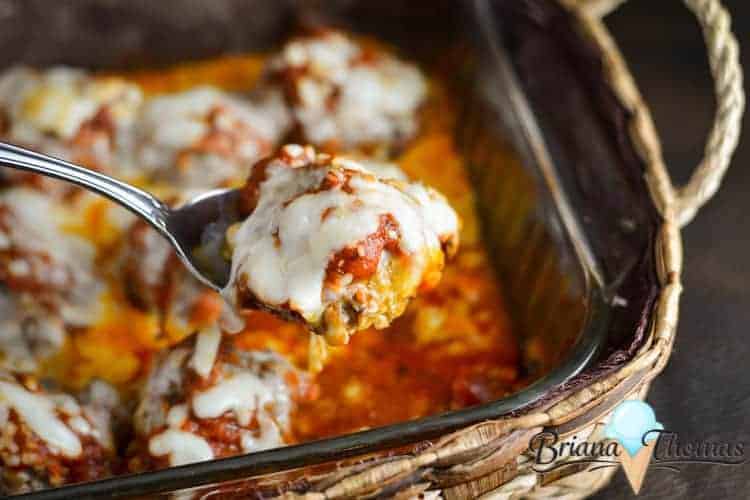 Italian Meatball Casserole (pictured above)
Italian Meatloaf (with bonus low carb garlic cheese roll recipe)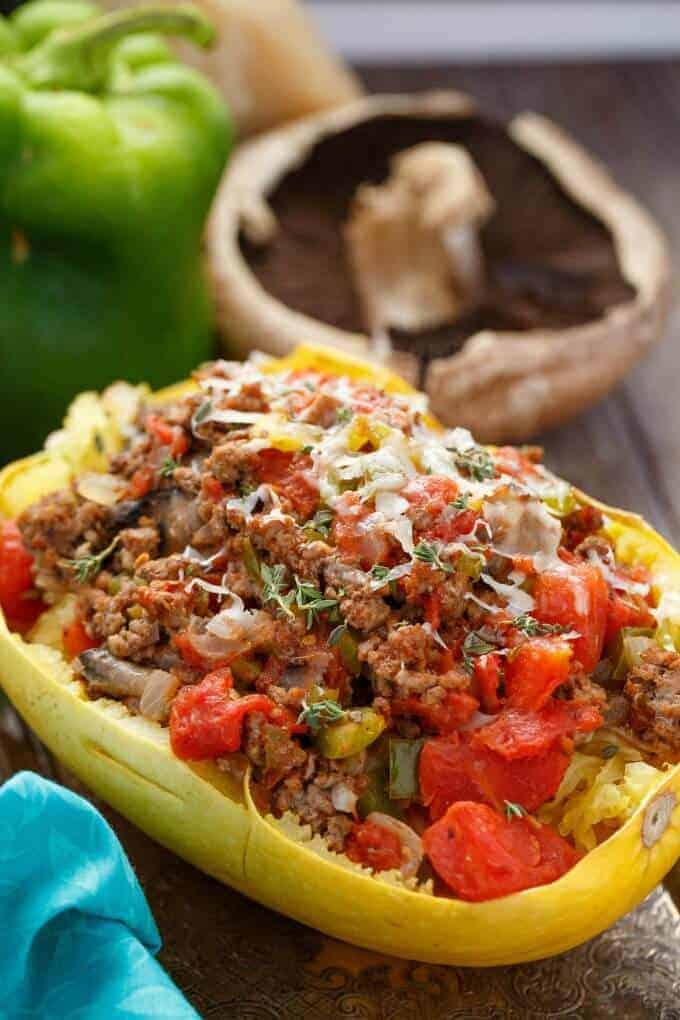 Stuffed Spaghetti Squash (pictured above, by The Cookie Writer)
Italian Spinach Baked Spaghetti Squash
Easy Lasagna (gluten and dairy free)
Family Style Low-carb Ground Beef Recipes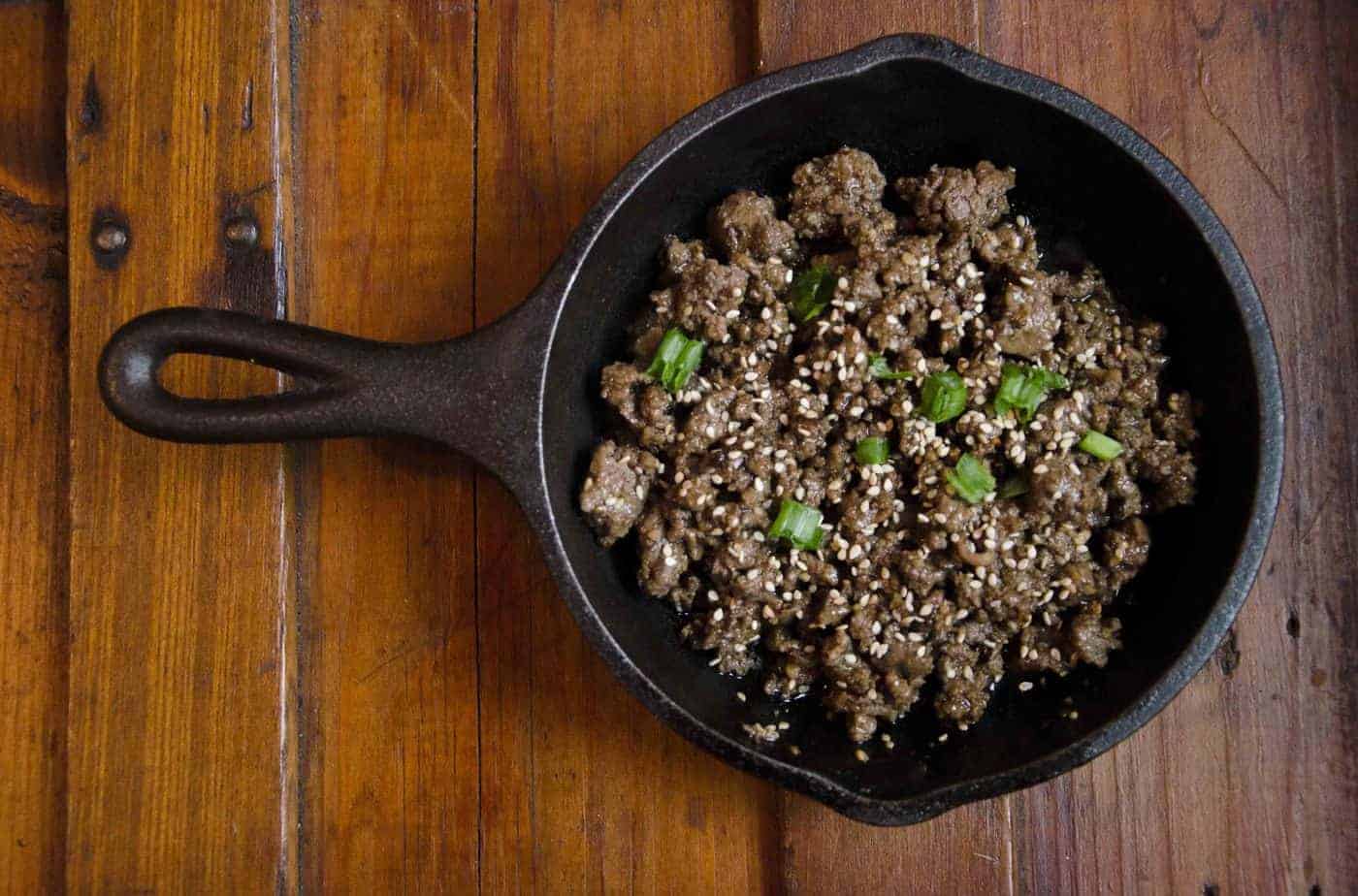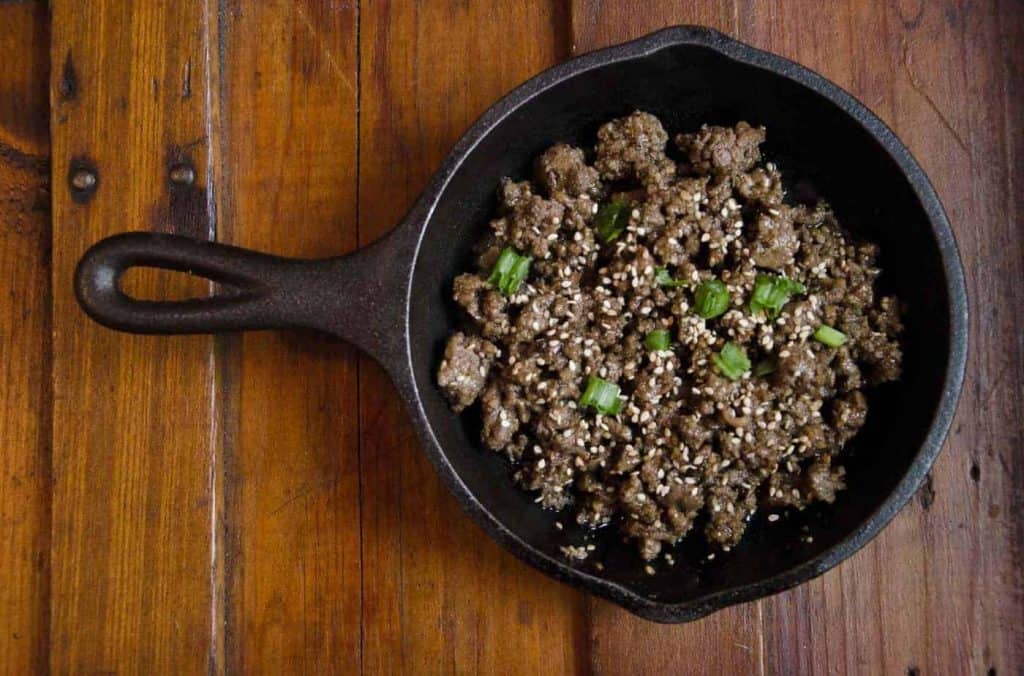 This Korean Beef Bulgogi skillet meal is one of the most popular with my kids. They eat it over rice and I serve it in a lettuce boat for myself. The Sweet & Spicy BBQ Bake is one we make for parties quite often.
And the others? So yummy! You won't even miss the carbs when you make these up. These are some great options for holiday parties, get togethers, or just a fun meal at home with the family.
Korean Beef Skillet Dinner (pictured above)
Sweet & Spicy BBQ Meatball Bake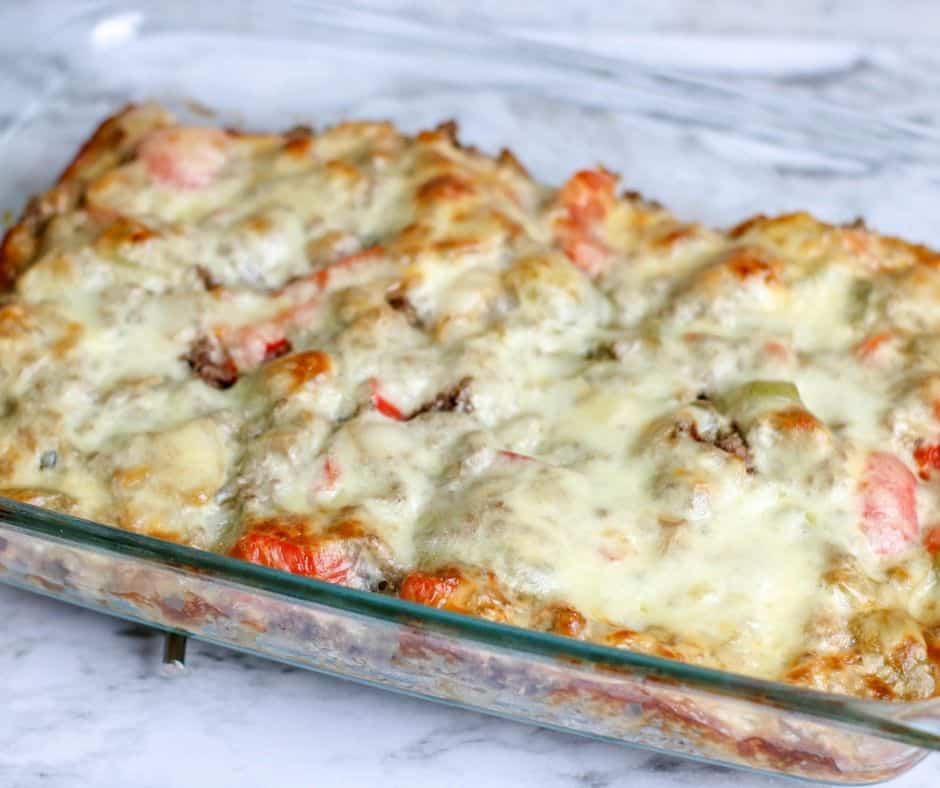 This Philly Cheesesteak Casserole is easy to make, has only 4 net carbs per serving, and is full of so much flavor even the kids will enjoy it. Serve it on a low carb bun for a simple, frugal Philly cheesesteak sandwich.
Jalapeno Burger with Sriracha Sauce
Asian Burger with Broccoli Slaw
Be sure to check out our other THM resources including recipes, meal plans, and frugal hints. You might also enjoy this Chicken Recipe Collection which includes E, FP, & S meals.