Your Summer Bucket List (free printable list of 101 free ideas!)
We may earn money from the products/companies mentioned in this post. As an Amazon Associate I earn from qualifying purchases. For more information, read our Terms & Disclosures.
Chances are your kids are excited for summer vacation. The only problem is that a week into it your kids will start to feel bored. But what if you could help prevent that? What if this summer could be epic?
That's where a summer bucket list comes in handy.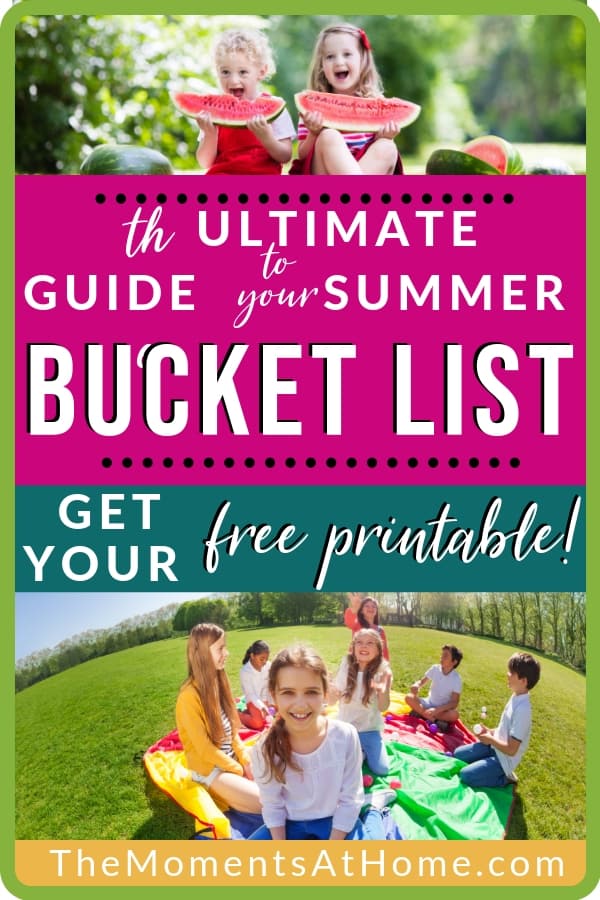 Here's everything you need to know about helping your kids create a summer bucket list, ideas for an epic one, and more!
Why Summer Bucket Lists Are Awesome
A summer bucket list for kids is something that is not only meant to keep them entertained, but your entire family will benefit from having one. They're really pretty awesome!
Family Togetherness
Sit down together and work on a bucket list that includes all of you.
This can be an activity that really promotes family togetherness if done right. You can each set individual goals (and you can even set some for your kids, like books you'd like them to read!) and then celebrate checking them off together.
And you can also plan adventures together…from a trip to somewhere you've never been to a new recipe for dinner. From elaborate to simple, it's as fun as you make and as special as you want it to be.
Everyone's Motivated
Summer bucket lists keep every day interesting.
And it's not just about not being bored. It's about thinking and planning and really deciding what matters to you. This is such a great life skill for kids.
Of course, boredom prevention isn't the only benefit (and actually, work in some downtime so you can experience the beauty and benefit of boredom, too!).
A summer bucket list helps ensure that your kids actually do the things they want. Kids may have dreams of doing all sorts of fun things during the summer but end up laying around the house all summer.
Summer bucket lists help you get fun things done and create memories that will last long after summer is over. Your kids will learn how to plan and execute to accomplish their goals.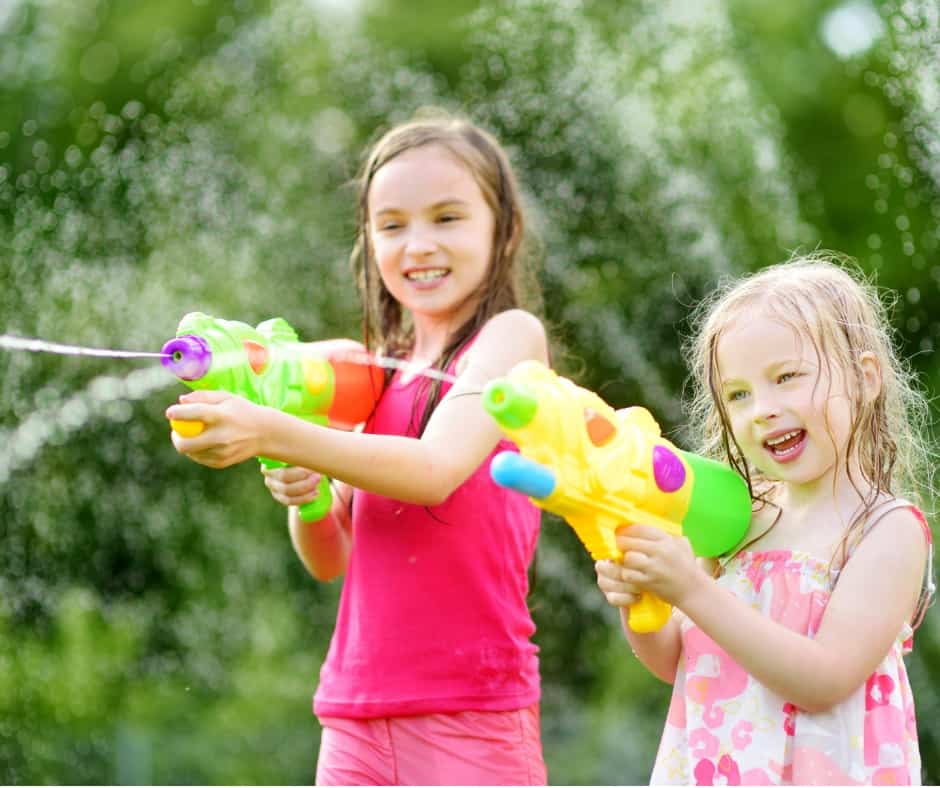 How to Create an Epic Summer Bucket List
How should your kids and your family go about creating an epic summer bucket list? Here's what you need:
Start With Free
Summer doesn't have to be expensive. Encourage your kids to add as many free things as they can.
It might be reading a series of books over the summer or having a movie marathon. Your kids may decide to spend more time outdoors.
You could also visit museums that have sections for kids on free days. Art museums, children's museums, science museums, nature preserves, displays about the history of your town or region…see what's available!
The more free things your kids can add, the better. It's always a good thing to learn to appreciate what you have and enjoy the life you have (just as it's important to learn to dream and reach more).
Gratitude teaches us to enjoy what we have and use it.
Get Out of Town
The summer bucket list should definitely include heading out of town, too. It doesn't have to be an expensive vacation, either.
A simple one-day road trip to another town or to the lake can be fun. The idea is to get out of the house during the summer months and to stretch your horizons, even if it's only by a couple of miles.
Look for nearby attractions to visit or special events.
Be A Tourist At Home
Consider pretending you're a tourist and do all the things that a stranger to your town would find interesting.
Your summer bucket list can totally include a staycation!
You can start by googling "fun things to do in ____ for families" or "free activities in ____". Go from there!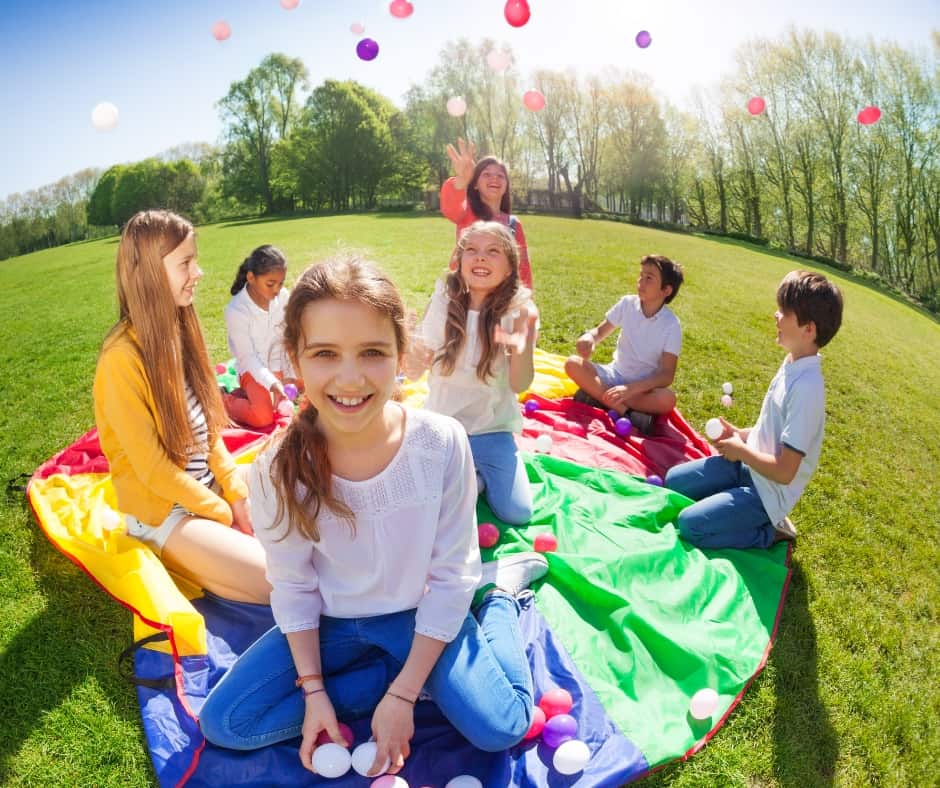 Add Some Educational Activities
Encourage your kids to add a few items that are good for the brain to their summer bucket list. It might be reading ten books over the summer or learning a new hobby.
And remember that learning isn't just from books; educational activities can teach you academics or introduce you to parts of life you've never experienced before.
It may be volunteering their time, doing random acts of kindness, or mastering a subject they've struggled with.
Many board games are educational because they teach problem solving skills and make kids think in new ways. From math to logic to learning how to win and lose well, family game nights teach your kids a lot!

Make it fun for the kids so that it doesn't seem like learning.
How To Fulfill Your Summer Bucket List
Now that you've decided what you want to do, it's time to make sure it gets done!
Make Your List
Have a fun family meeting where you talk about summer and all its possibilities. Talk about what you need to do, what you want to do, and get the kids involved.
Print out the free summer bucket list sheet and start your planning! If you'd like, you can also grab the summer bucket list journal so your kids can fill in their full plan and keep track of what they do.
Set Your Budget
Last, but not least, set a budget for the summer. If you're going on vacation, make this budget separate from your vacation fund.
Let's say that your kids are out of school for eight weeks and you'll be gone for one week on vacation. That's seven weeks you need to budget for. If you have a family of four, a $1000 budget should definitely be enough for some summer fun.
Some weeks, you might only use $50 because you're doing more free stuff. Other weeks, you might spend $200 to go to a nearby attraction. Roll leftover money into the next week.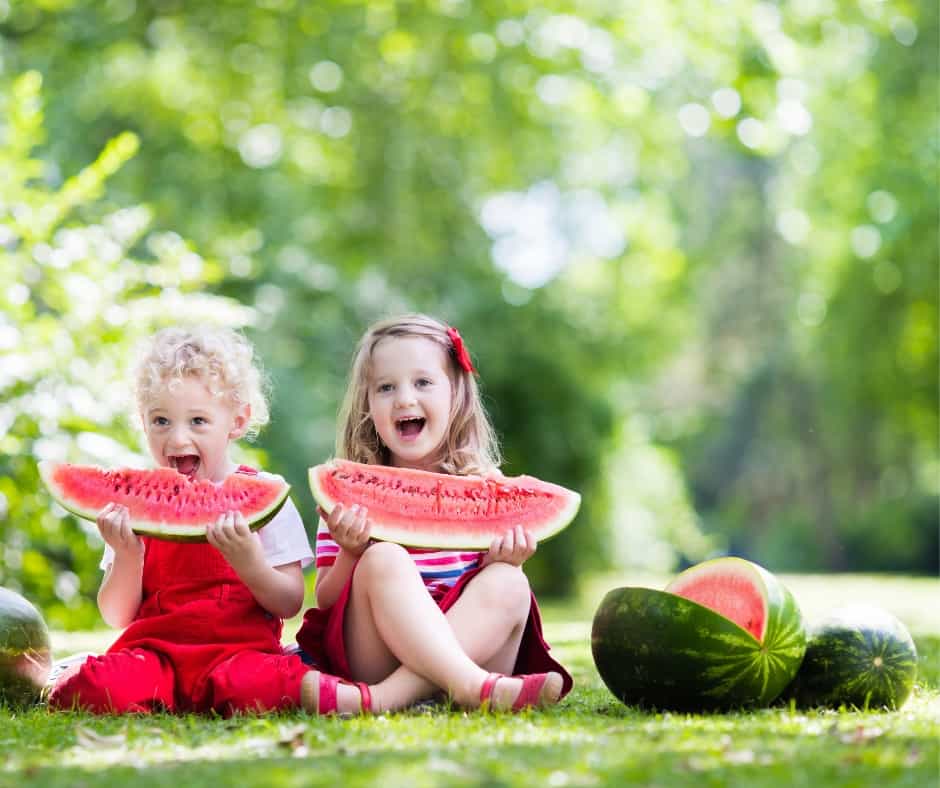 Fill In Your Calendar
Making the list and setting the budget is only the beginning. Now you get to pick a day!
Plan Your Big Adventures First
It can be so tempting to just go with the flow, but before you know it summer will be over and you'll have missed your adventures. Instead, pick one or two big things and pencil them in now.
Look forward to them, anticipate them, prepare for them. That's half the fun, after all!
And then make it happen!
Plan Your Small Occasions, Too!
Don't just plan your day at the lake or overnight trip. Take the time to plan your smaller treats as well.
My kids absolutely love the summer reading program at the local library. In fact, we often join two or three of them and they read for them all (we love reading!). Our summer rhythm is often clearly marked by library days.
These regular, smaller outings and events are just as special as the big ones.
The Ultimate Summer Bucket List Planner: Print Yours Now