Epic April Fool's Prank for April Fool's Day
We may earn money from the products/companies mentioned in this post. As an Amazon Associate I earn from qualifying purchases. For more information, read our Terms & Disclosures.

Epic April Fool's Prank for April Fool's Day
If your love a good joke this is the April Fools prank for you! Make these chocolate pickle truffles for your family or co-workers and you're sure to get the last laugh!
What you'll need for the Best April Fools Prank Ever:
2 Pickles
How to Make Chocolate Pickle Truffles:
Cut whole pickles lengthwise down the center into two pieces. Place the two slices cut side down on your cutting board and slice into bite size pieces. I cut the pickles into squares of about 1″ x 1″ each.
This is the important part! Use a paper towel to soak up any remaining pickle juice on the plate and coming out of the pickle squares themselves. Press the paper towels down lightly on each pickle piece, especially the cut parts of each piece. If you skip this step the chocolate slides right off of the pickles and makes a mess.
Place one cup of chocolate chips into a microwave safe bowl and heat it in the microwave until the chocolate chips are completely melted. Use a spoon to pour melted chocolate over each piece of pickle, making sure to cover all the sides except the bottom.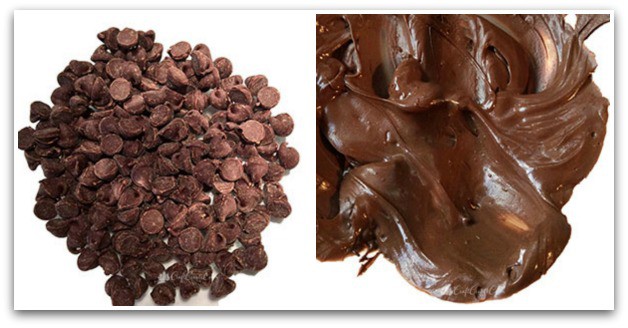 Put the plate of chocolate covered pickles into the refrigerator until the chocolate hardens, usually a half an hour is long enough. Prior to removing the plate from the refrigerator, melt the remaining cup of chocolate.
Remove the chocolate covered pickles from the refrigerator and use a spatula to carefully scoop up each piece without causing the chocolate to chip off of the pickles. Use a spoon to dunk each piece in the remaining melted chocolate or to pour melted chocolate over the pickles. Cover any visible areas of pickle with chocolate and put them back in the refrigerator to harden.
For a more uniform look you can get the plate of pickles out of the fridge before the chocolate is set and use a table knife to trim the edges and clean up any leftover chocolate. Put them back in the refrigerator to set completely.
Serve your chocolate pickle truffles right out of the refrigerator (because pickles need to stay cold) and watch your friend's faces when they realize what they're actually eating! Happy April Fool's Day!