Mini Turkey Treats Thanksgiving Dessert for Kids
We may earn money from the products/companies mentioned in this post. As an Amazon Associate I earn from qualifying purchases. For more information, read our Terms & Disclosures.

Mini Turkey Treats Thanksgiving Dessert for Kids
These mini turkey treats are so simple! I love sharing recipes that moms can make from a box. That's right, I said it! I don't have time for mixing up from scratch (though my husband loves to bake from scratch) because I already have a million mom things to get done before the holidays. I'm also gearing up for day after Thanksgiving shopping with my Black Friday Printable Planner, and getting gift guides published here on the blog.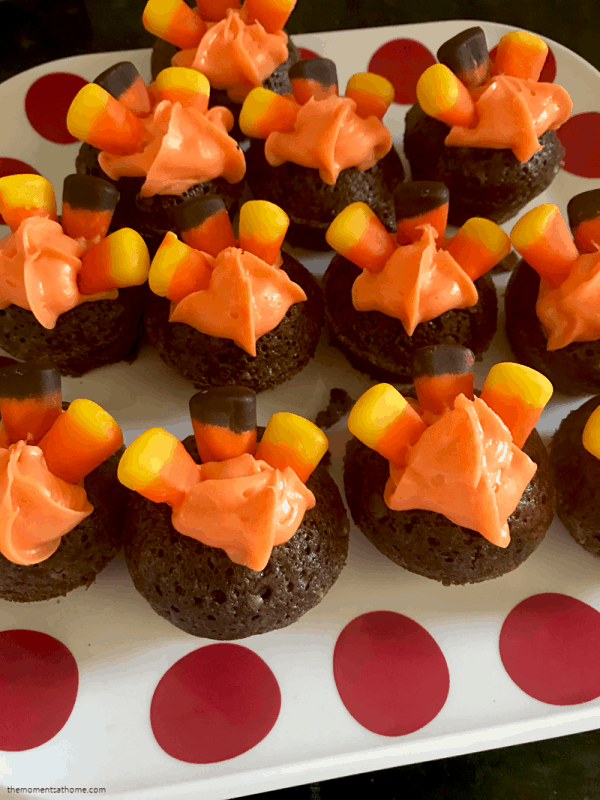 Supplies and Ingredients
1 Box of Brownie Mix
Mini-Muffin Pan
Funfetti Orange Frosting
Candy Corn
Directions
Use the directions on the box of mix to preheat the oven and mix the brownie batter.
Fill each mini muffin cup 2/3 of the way full with batter.
Bake the brownies according to the lowest baking time on the box and recheck often until fully baked.
Once the brownies are cool remove them from the pan. Scoop out the center of each brownie. I used the handle of a spoon to scoop a small amount out of each brownie.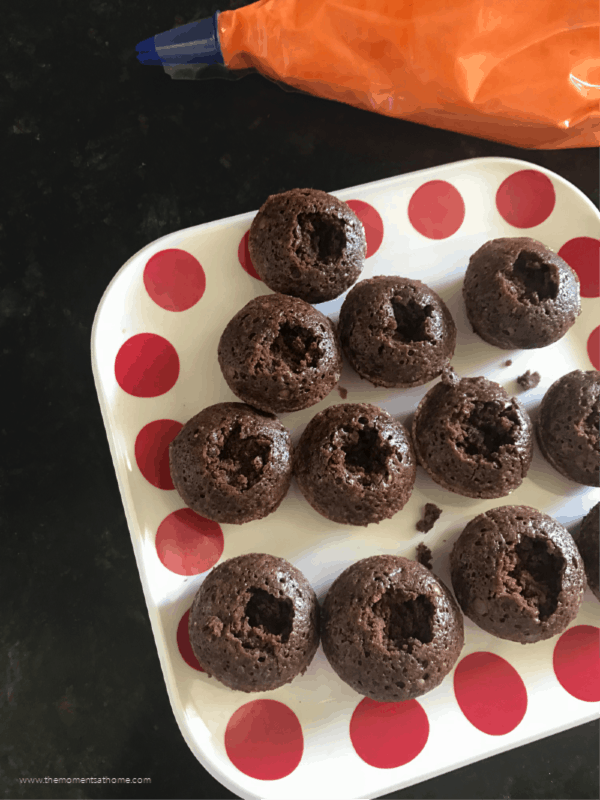 Fill the center of the brownies with orange frosting. We used the Funfetti frosting that came in a pastry bag. If you don't have a pastry bag you can make a DIY pastry bag by putting the frosting in a Ziploc bag and cutting off the bottom corner of the bag.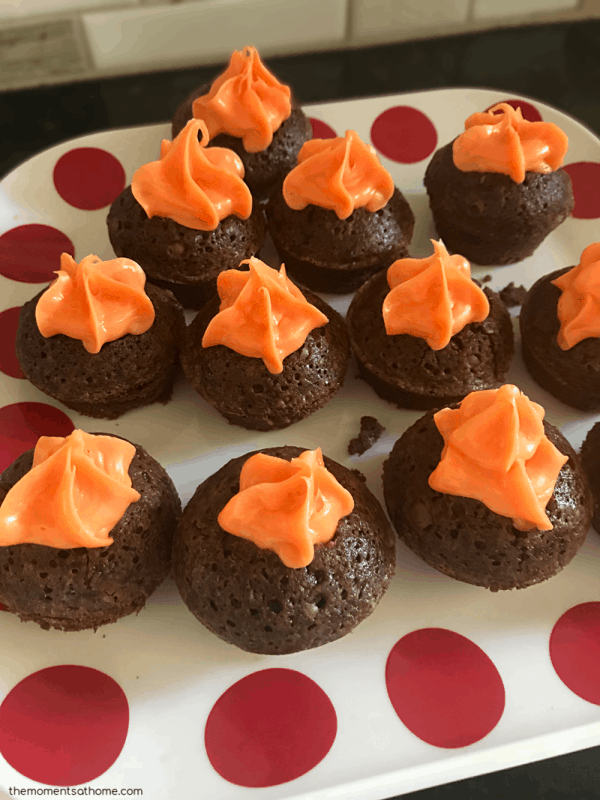 Add three pieces of candy corn to each brownie to look like like turkey tails.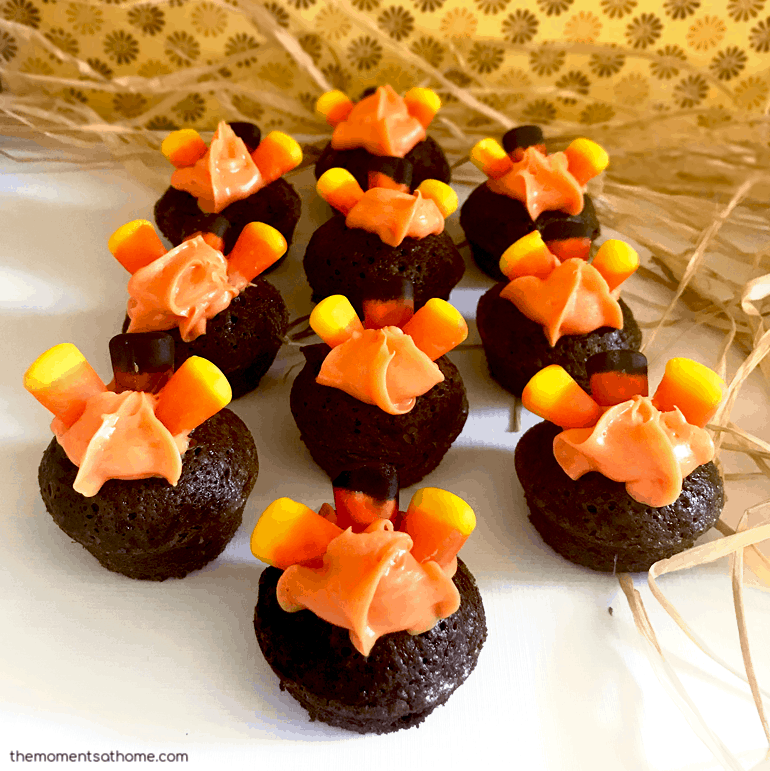 That's it! Serve them to kids after school, at a class party, or for Thanksgiving dessert. And enjoy the free time you have because you didn't stress over what to make for the kids this Thanksgiving holiday!