Easy DIY New Year's Eve Decorations
We may earn money from the products/companies mentioned in this post. As an Amazon Associate I earn from qualifying purchases. For more information, read our Terms & Disclosures.

Easy DIY New Year's Eve Decorations
Ring in the new year with easy DIY New Year's Eve decorations you can make with leftover holiday craft supplies. If you're anything like me you're ready to put away the decorations and call it a year. I love the holiday season but once Christmas has gone I'm motivated to look towards the upcoming year and plan my goals. Instead of getting the house decked out for a party we plan a family New Year's Eve at home.
In the days after Christmas I pack up the Chrismas decor leaving out only the silver tinsel, gold and silver Christmas ball ornaments, and add in a couple diy New Year's Eve decorations. This year I had some clear plastic holiday ball ornaments left over from an earlier craft so I decided to put them to good use for celebrating New Year's Eve.
Supplies:
How to make DIY New Year's Eve Decorations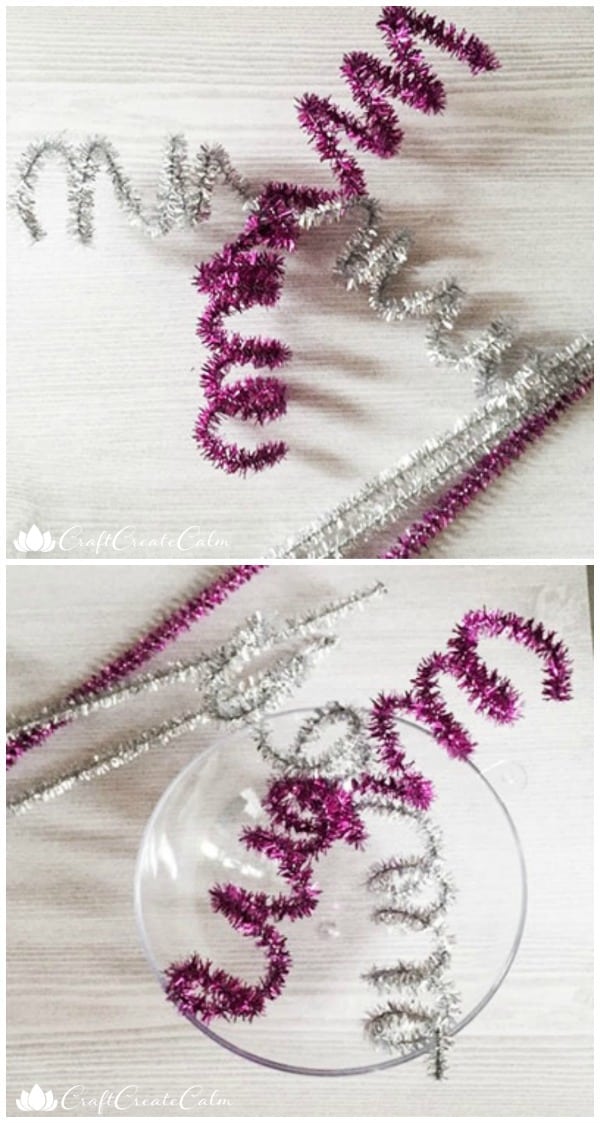 Open the plastic ball ornament and set it aside.
Twist a pipe cleaner around your finger or a pencil to curl. Repeat with a second pipe cleaner.
Twist the two curled pipe cleaners together at the center.
Sprinkle a generous amount of glitter into one half of the ornament. Set the curled pipe cleaners in the ornament and put the other half of the plastic ornament in place. I use a little glue in the seams of the ornament to prevent it from coming apart.
Tap the ornament to get the glitter to fall to the bottom.
Tie the string to the ornament to hang.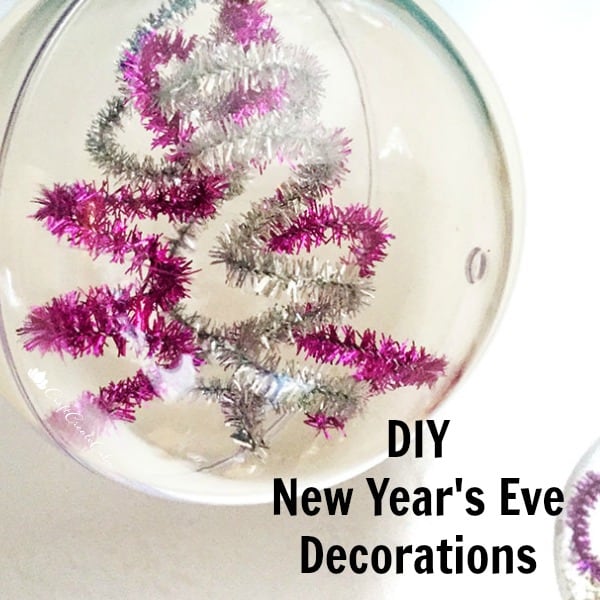 These DIY New Year's Eve Decorations look beautiful displayed in a group hanging at different lengths! Have a happy New Year!