Father's Day Printable Fill in the Blank Silly Story
We may earn money from the products/companies mentioned in this post. As an Amazon Associate I earn from qualifying purchases. For more information, read our Terms & Disclosures.

Father's Day Printable Fill in the Blank Silly Story
Do you remember playing Mad Libs when you were a kid? Don't worry, they're still around. I was inspired by these silly stories to make a Father's Day printable that kids can give dad as a gift! What makes these silly is that kids fill in the blanks to complete the story. Any answer goes, making this gift one that is sure to be handed over with lots of giggles.
I've found that the best gifts are the ones we look back on with a smile. Often full of personality and childish charm. One year my daughter colored a portrait of me for Mother's Day. The whole class held up their beautiful drawings at the annual Muffins with Mom event. Also fun are the question and answer gifts.How old is your dad? What is his favorite drink? These always have my husband and me laughing long after the gift was given to us.
Silly Stories for Teachers! Download your End of the Year Teacher's Gift Here!
Homemade Father's Day gifts go perfect with this free Father's Day printable story. Attach a work of art drawn by your child or a gift card to dad's favorite restaurant. You can find some of my favorite gifts for dad on my Father's Day Pinterest board. Give it a follow! It's special all on it's own too, so don't think you have to add to this already cute gift!
How to use this Printable
Download the Father's Day fill in the blank story using the button below. Save the file to your computer. Print the story.
Color the frame with markers or crayons.
Use the hints under each blank to fill in the story.
This activity turn out best if kids aren't reading the story while filling in the blanks. Use a separate sheet of paper for their answers then add the words to the blank spaces.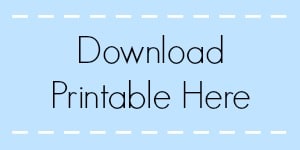 If you loved this project please visit my printable worksheets page for more activities like this one! Have a wonderful Father's Day!