Gift Ideas for Kids with Special Needs
We may earn money from the products/companies mentioned in this post. As an Amazon Associate I earn from qualifying purchases. For more information, read our Terms & Disclosures.
As a mom of kids with special needs, gift giving can be challenging. You want toys they enjoy, but also challenge them to grow. You also want items to provide sensory input, be totally safe, and not break the bank.
Sounds like a unicorn, doesn't it?
Thankfully, it's not; there are some seriously great options out there!
Whether you're Christmas gift shopping, looking for a birthday gift, or want to surprise them just because…here are our top picks of gift ideas for young kids with special needs.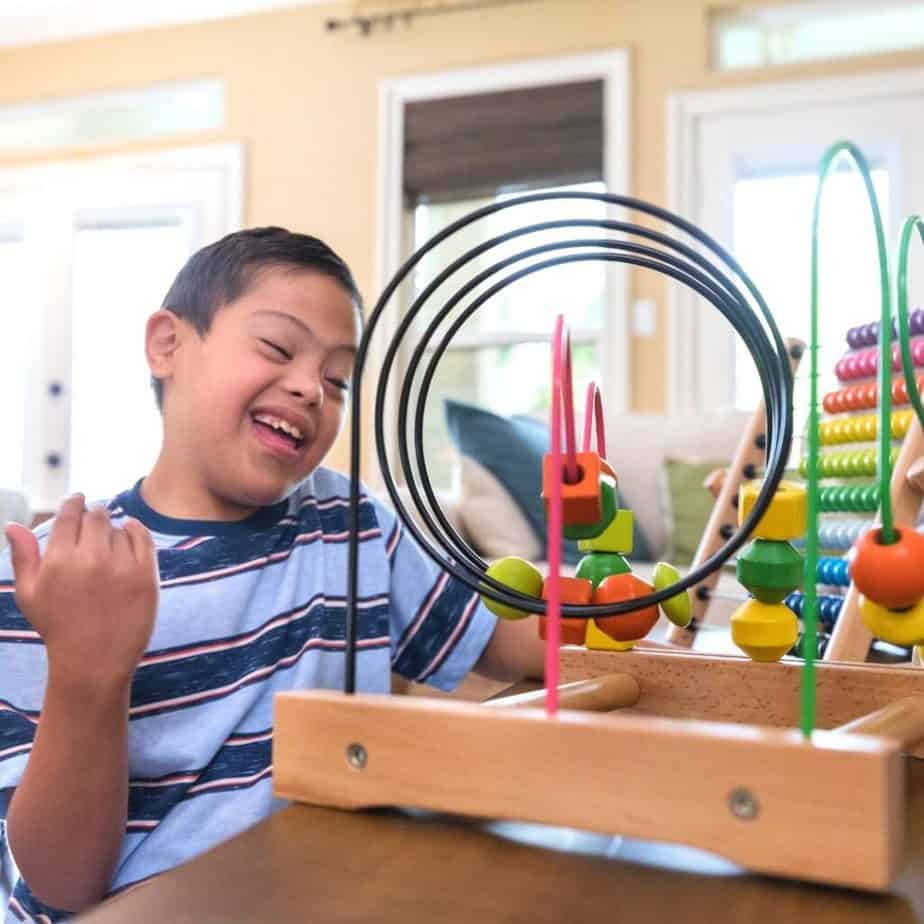 Whether big or small, these fidget toys will fill their hands and help their minds. Sometimes they just need something to keep their hands busy so their minds can focus.
Want to give them music to help calm or block out other noise, but headphones are a challenge?
These thin headphones in this comfy headband are a great option!
You can pull, stretch, or squeeze these sensory stress balls.
Great for calming frustration, entertaining them on a long car ride, and even for hand-strengthening therapy!
This sweet toy is a favorite in our home. Our kids enjoy this all day long, but especially at quiet time when they are settling down.
Music and Bible verses are soothing, plus the quality of the sound is great.
It's easy to clean, simple to keep charged, and goes with us everywhere!
Rainsticks are so much fun and provide great sensory input.
From shifting weight as they turn it to the delightful sounds it makes, rainsticks provide great fun for kids.
Our kiddos with special needs are often more sensitive to feelings and textures and like to be cozied in.
The answer? A bean bag chair! It forms around them, but provides enough structure to support their sweet little bodies.
While discovery cubes are often relegated to toddler toys, they make great activity stations for any age child who is working on developing fine motor skills and who is delighted with bright colors.
Different cubes include different activities, so some will even add a layer or problem solving or other deductive skills to play time.
Shopping for Kids with Special Needs
If one of these suggestions isn't quite the right fit, how do you find the perfect gift? Here are some questions to ask:
What do they enjoy?
What don't they like?
What are they learning to do?
What do they need to strengthen for the next level of independence?

Once you know the answer to these four questions, finding the right gift should be simple!