We may earn money from the products/companies mentioned in this post. As an Amazon Associate I earn from qualifying purchases. For more information, read our Terms & Disclosures.

Countdown to Christmas Paper Chain Craft
Now that Thanksgiving is over I can go into full Christmas craft mode! It's the most wonderful time of my crafty year, and I'm excited to be joining the 12 Days of Christmas Series with some seriously amazing holiday crafters. I decided to keep with the paper theme that I started when I shared my scrapbook paper wreath, and make a traditional paper chain countdown calendar. When I was a child my siblings and I would glue links of paper together to create a chain that we could hang on a tree or wall. Each day we'd rip one link off the chain and the remaining links would be how many days until Christmas.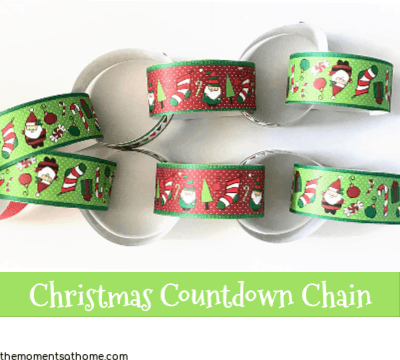 I decided to change things up a bit with today's craft, and made the chain into a swag of paper loops. Hang this pretty Christmas decoration on a wall, door,or window and use it to countdown to Christmas day.
Welcome to Day 3 of the Fourth Annual 12 Days of Christmas Series!
We have teamed up with 50 plus bloggers to bring you a oodles of DIY Ideas and Recipes to make your holiday season merrier. There are 12 different posts in the series and we have spread them out over a four week period with three posts per week. Now is the time to subscribe!
GO HERE for the complete list of Dates and Topics plus a collection of most popular holiday ideas including ornaments, games, recipes and more from all 50 plus talented bloggers!
It's Day 3 and we are sharing DIY Christmas Countdown Calendar Ideas!
---
Paper Chain Christmas Countdown
Supplies
Christmas Themed Scrapbook Paper
Scissors
Glue
Directions
Cut 25 strips of paper. I cut 11 thick strips and 14 thin strips of paper.
Glue a thick strip of paper into a loop. This will the the main link for the rest of the chain.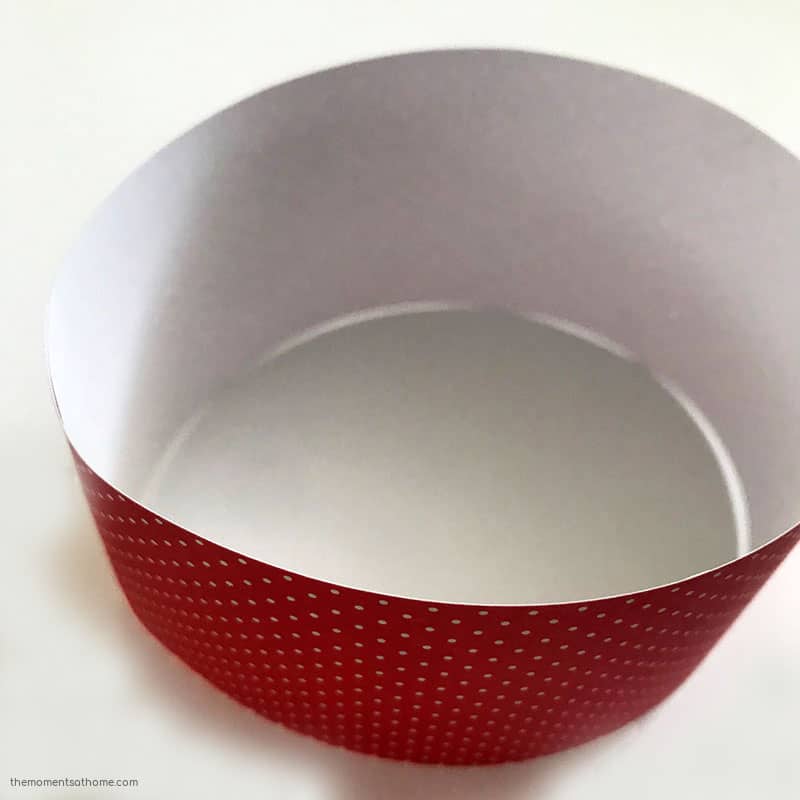 Make a chain using 5 think strips of paper, attaching the last loop to the main link. Make a second chain using 5 think strips of paper and attach the last loop to the main link. You now have 2 sets of 5 loops hanging from the main link.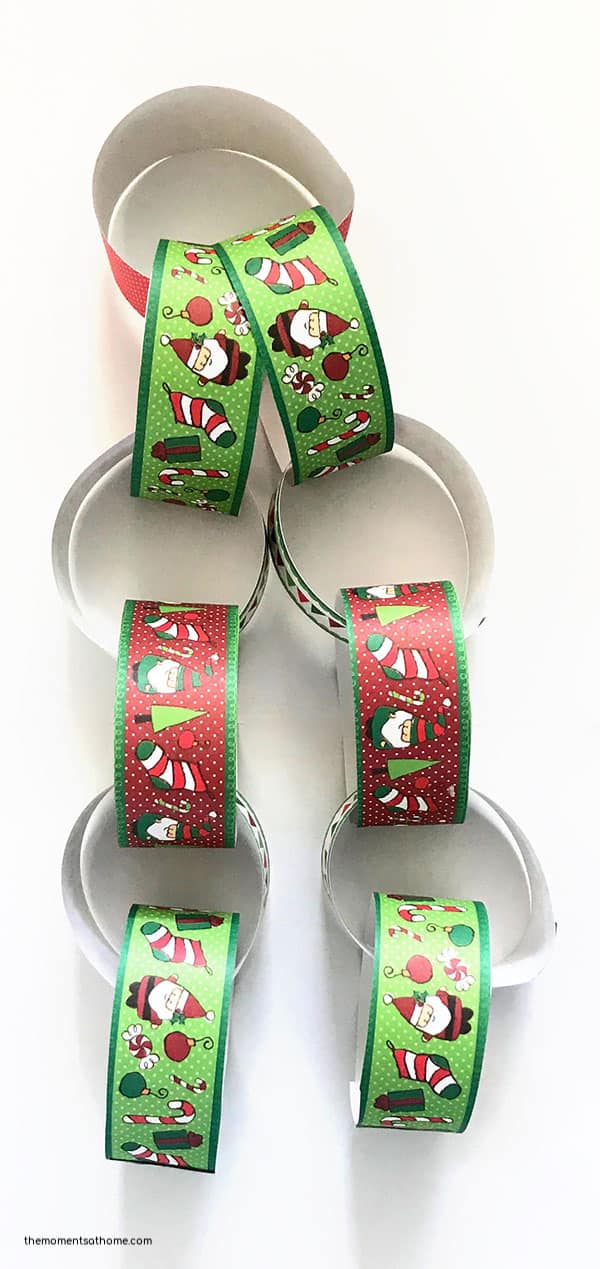 Make a chain of 6 thin loops, attaching the last loop to the main link, in between the two think chains.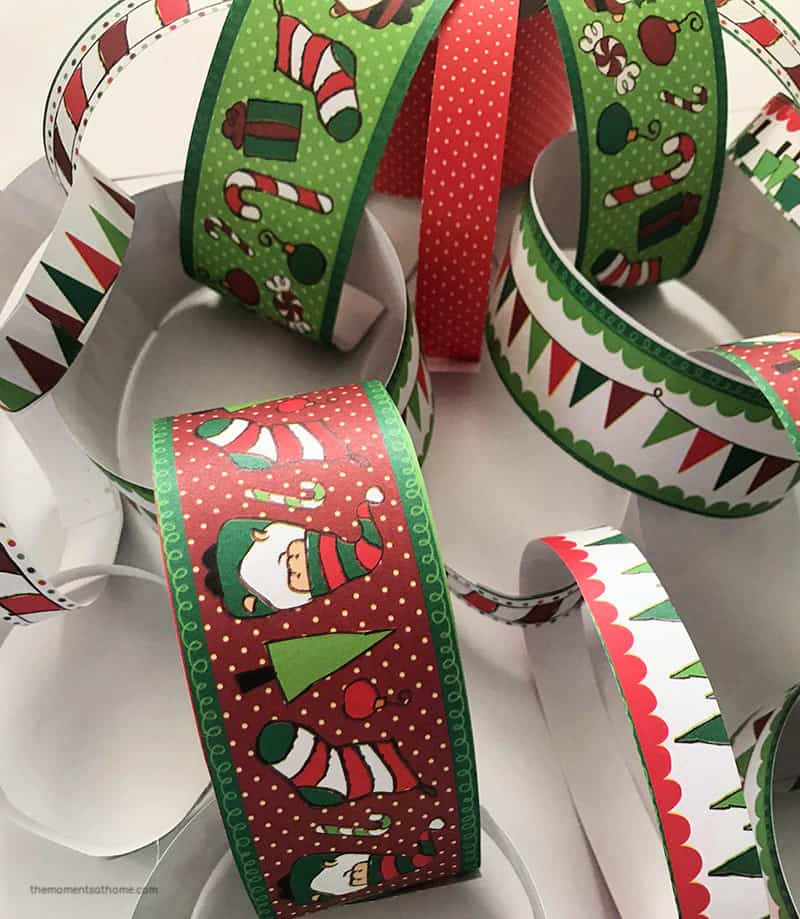 Make two sets of four thin chains, attaching the last loop of each chain to the main link. I attached these to the main link on the outside of the thicker chains.
Now you should have a total of 25 loops of paper including the main link. Hang your pretty swag and tag me on Instagram so I can see your crafty creations!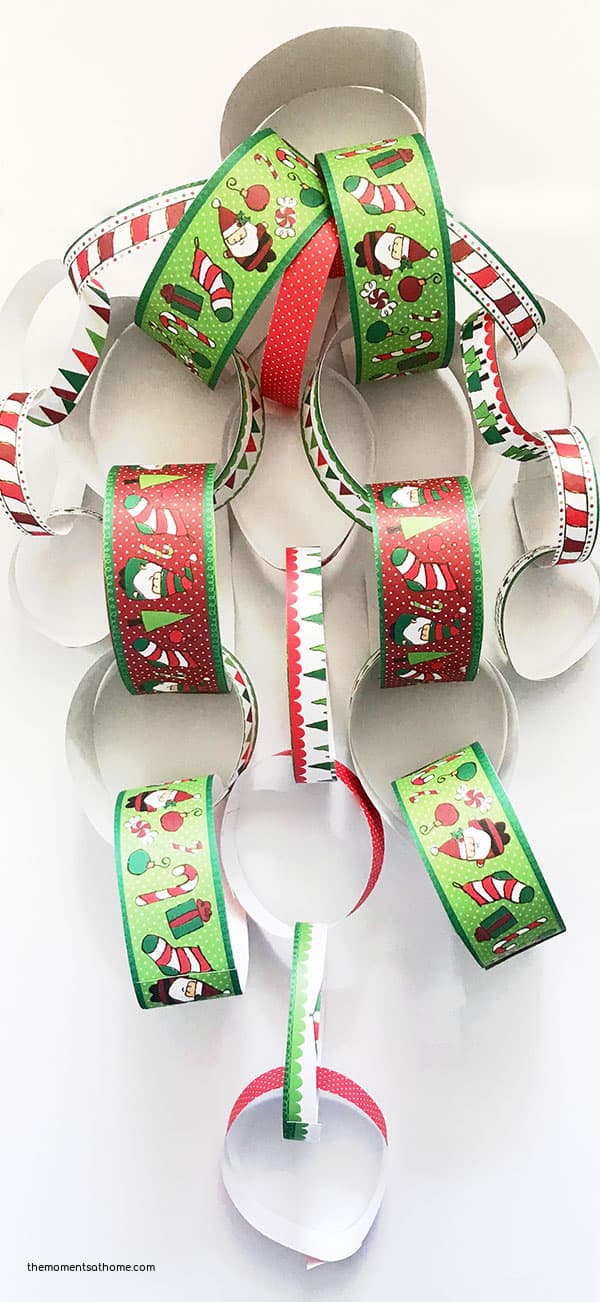 Scroll down for many more DIY Christmas Countdown Calendar Ideas for your holiday season!
---