Tissue Box Pineapple Craft Table Decoration
We may earn money from the products/companies mentioned in this post. As an Amazon Associate I earn from qualifying purchases. For more information, read our Terms & Disclosures.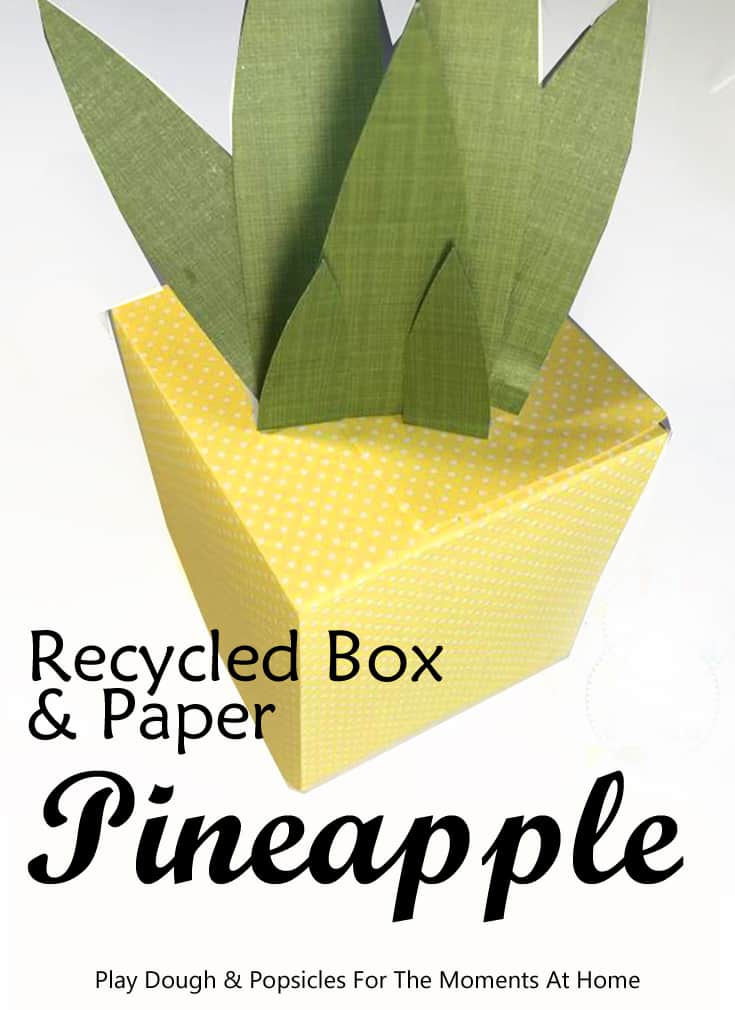 Tissue Box Pineapple Craft
Besides a delicious snack, a pineapple makes a fun and colorful craft for spring and summer! Whether you are making a do-it-yourself decoration, or just looking to brighten up an afternoon with your kids, this pineapple craft is perfect! If you're hosting a summer party these pineapple table centerpieces look great situated between bowls of fresh pineapple, cantaloupe, and honeydew. Host a tropical themed party and let kids craft their own pineapples, filling them with treats to take home after the party.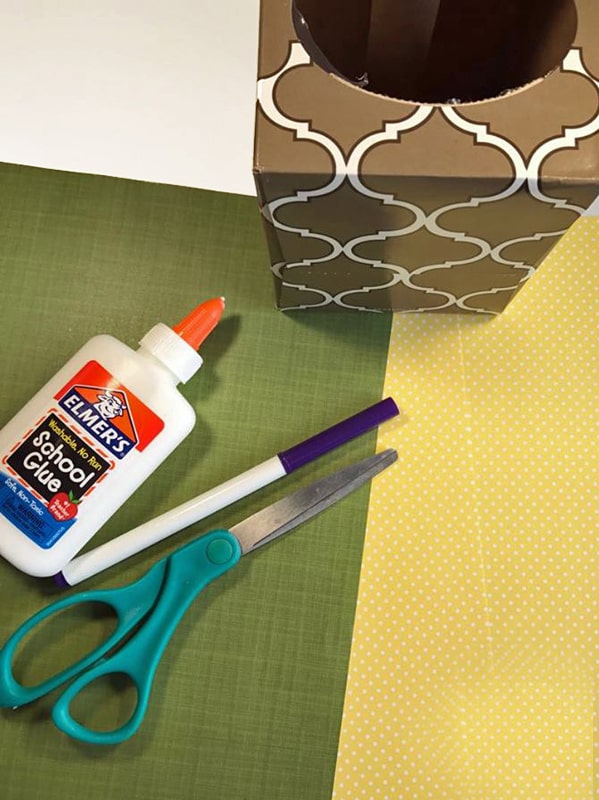 Supplies
Empty Square Tissue Box

Yellow Paper (12×12)
Green Paper (12×12)
Glue
Scissors
Pen
The first thing we did was empty the tissue box. We've had colds around here so it wasn't too difficult. We used a square tissue paper box.
Next, we measured the yellow open stock paper to fit so that we could cover the entire box in our yellow with white polka dotted paper. Do this by setting each side of your box on the paper and tracing around them with the pen.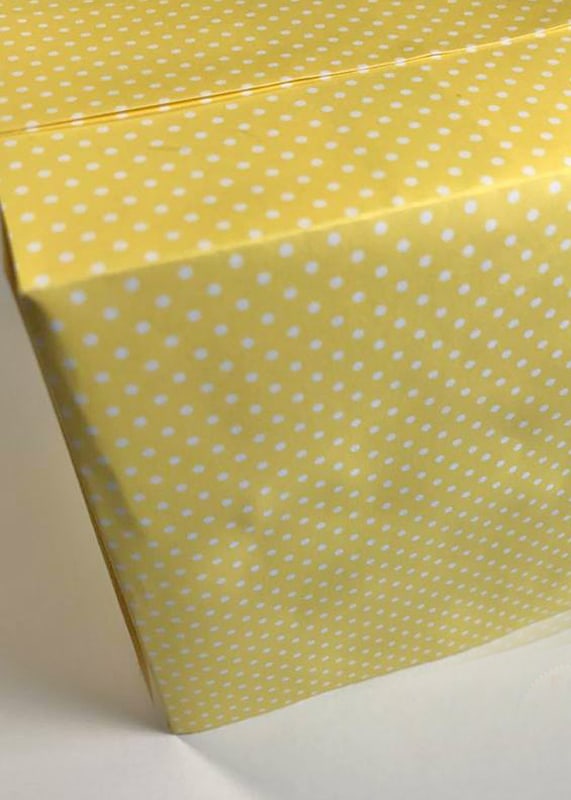 Cut along the measured lines ensuring fit as you go.
Once the pieces are cut, glue the yellow paper around the box, covering each side completely.
While the glue dries, cut the greenery of the pineapple.
Cut long skinny ovals of varying sizes from the green paper. Using your scissors cut one pointed end on each leaf. We cut 7 leaves for the top of our pineapple.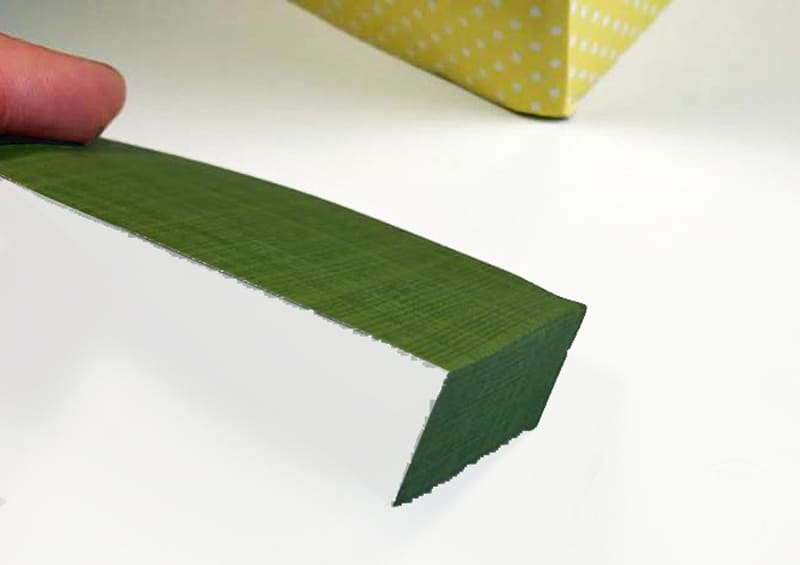 Fold each leaf on one end, about 3/4 inch – 1 inch up. Add glue to the folded edge and then stick that part of the leaf to the box. Once they're all glued to the box you should have the top of your pineapple complete.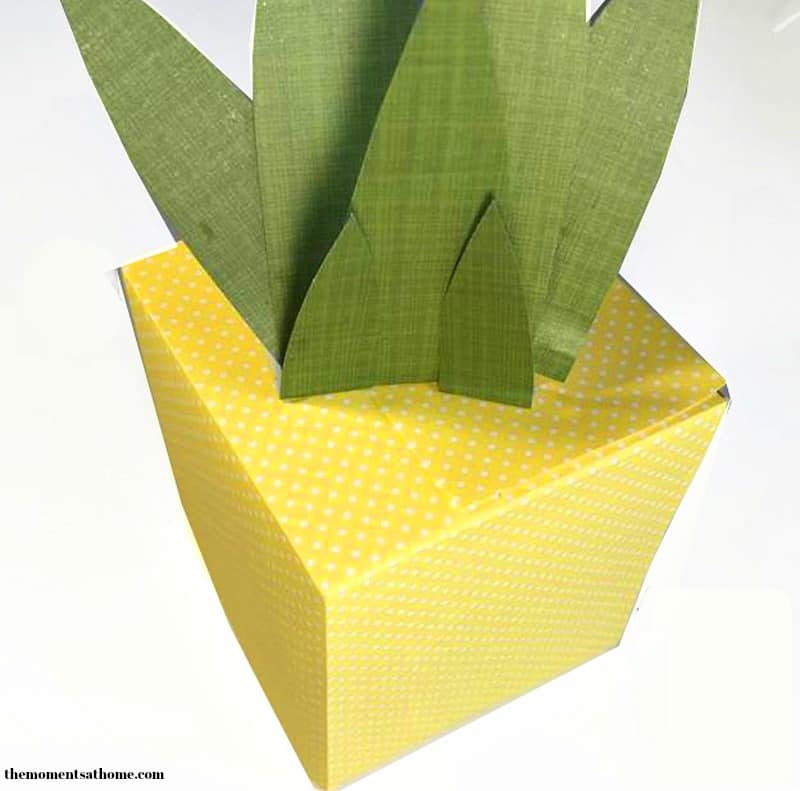 We just love how this craft turned out! Make a set of these for your next summer party for a tropical table decoration!