Garden Xylophone Outdoor Music Activity for Kids
We may earn money from the products/companies mentioned in this post. As an Amazon Associate I earn from qualifying purchases. For more information, read our Terms & Disclosures.
Making music is so important for children. So is playing in the dirt, being creative, and trying new things.
This garden xylophone activity does all of that for toddlers, preschoolers, kindergarteners, and even younger elementary aged children.
Garden Xylophone Outdoor Music Activity for Kids
Kids can make music outside with this recycled jar xylophone activity!
Save empty glass food jars or buy a few inexpensive jars from a craft store; we used a mix of both for our garden xylophone.
You can make these over and over, and each time a different sound will come from your garden play.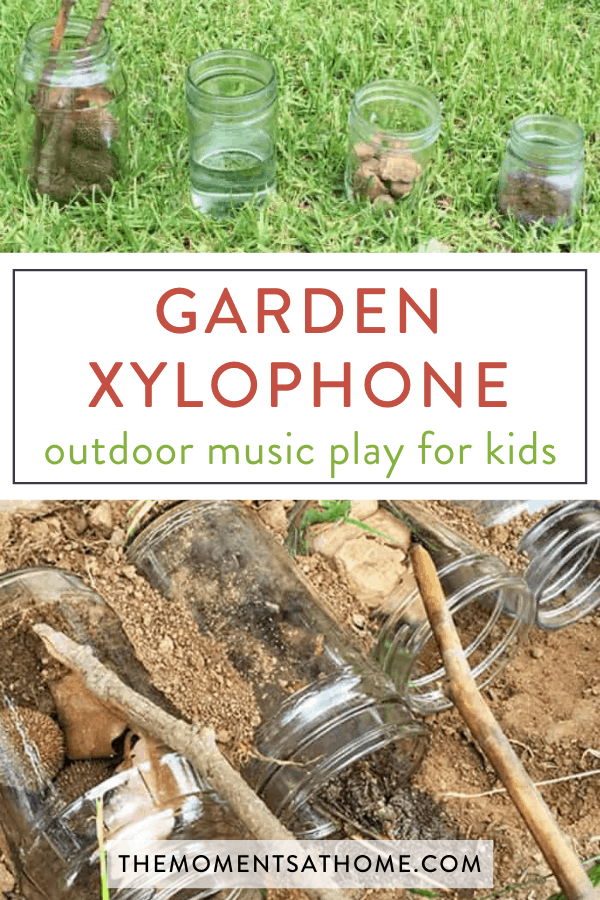 How to Make a Garden Xylophone for Kids
This letter X themed outdoor activity is intended for ages toddler through Kindergarten, but older kids will love it too!
We all like nature and music right? So let's get them outside and making xylophones.
First things first: gather all of your supplies. Moms should get the glass jars while the kids gather the nature supplies to fill them.
While wooden spoons and metal spoons will both work well to make your noise, so will some good sticks!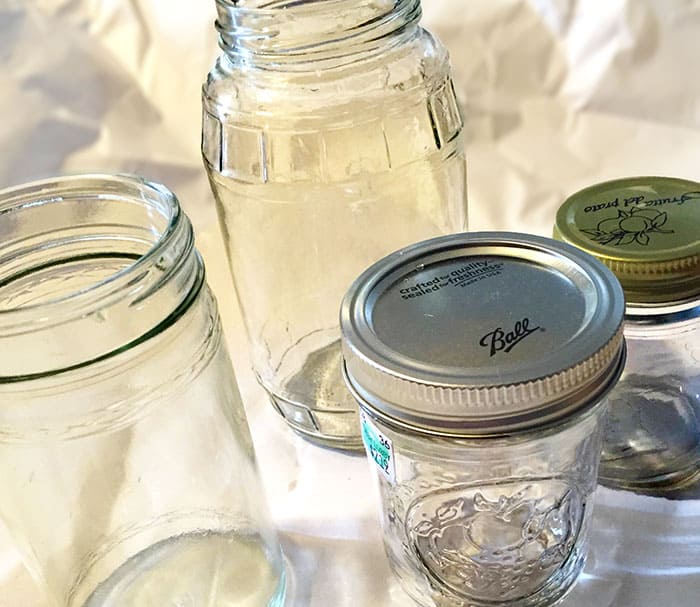 Supplies:
Empty Glass Jars: We used different sizes (mason jars are great, but so are leftover jars you've saved). You can use jars of the same size for this too and I'll tell you how!
Dirt, grass, rocks, water, mud or anything else kids can find outdoors to fill their jars
Two sticks or two spoons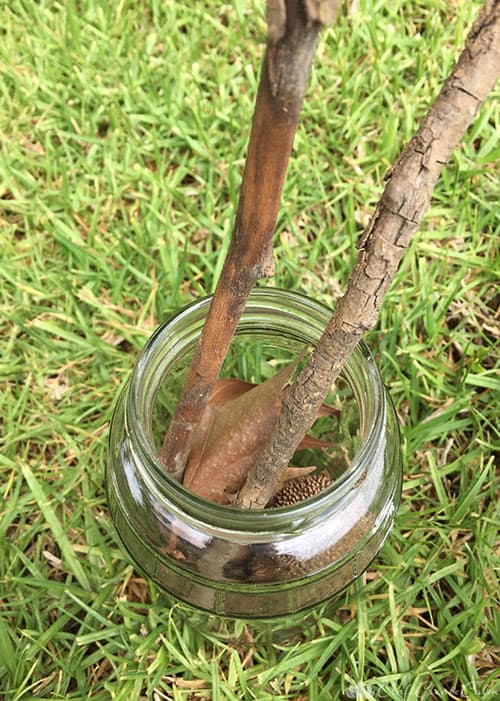 Directions for making a Xylophone out of Glass Jars:
Wash and dry jars

Set the jars on a flat surface outside and fill them with different objects found around the yard. We filled our jars with leaves, rocks, mud, dirt, grass and water.

If your jars are all the same size fill them with different amounts of objects from the yard. This will change the sound for each jar.

Once the jars are filled you can use sticks or spoons to play the xylophone while the jars are sitting upright. You can also set them in a pile of loose dirt one their sides and leave them in your garden for kids to play music and refill each time they play outside!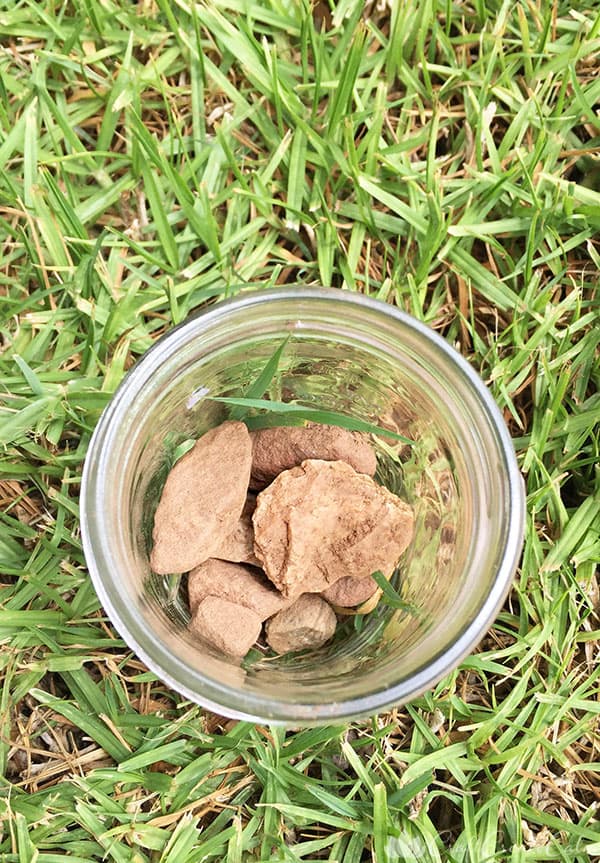 Kids can experiment with the jars to see which objects cause a sounds for the jar. A jar full of mud will have a lower tone than a jar with leaves. What kinds of sounds will your kids create with their garden xylophone?