Do-it-Yourself Mermaid Soap Gifts
We may earn money from the products/companies mentioned in this post. As an Amazon Associate I earn from qualifying purchases. For more information, read our Terms & Disclosures.

Mermaid DIY Soaps
Do your kids love all things mermaid? Make these pretty mermaid soaps for a mermaid birthday party, as gifts, or for your own use at home! My girls love mermaids right now and anything with shimmer. These soaps make bath time fun for little ones, and maybe they'll even enjoy washing there hands more often. I'm including simple instructions below so you can make your own set of do-it-yourself mermaid soaps.
Supplies
A block of glycerin soap
Orange therapeutic grade essential oil
Silicone mold in the shape of a mermaid tail
Cosmetic body safe glitter
Cosmetic grade pink & purple mica powder
Knife
Cutting board
Craft sticks for stirring
Small spray bottle of rubbing alcohol
Clear glass measuring cup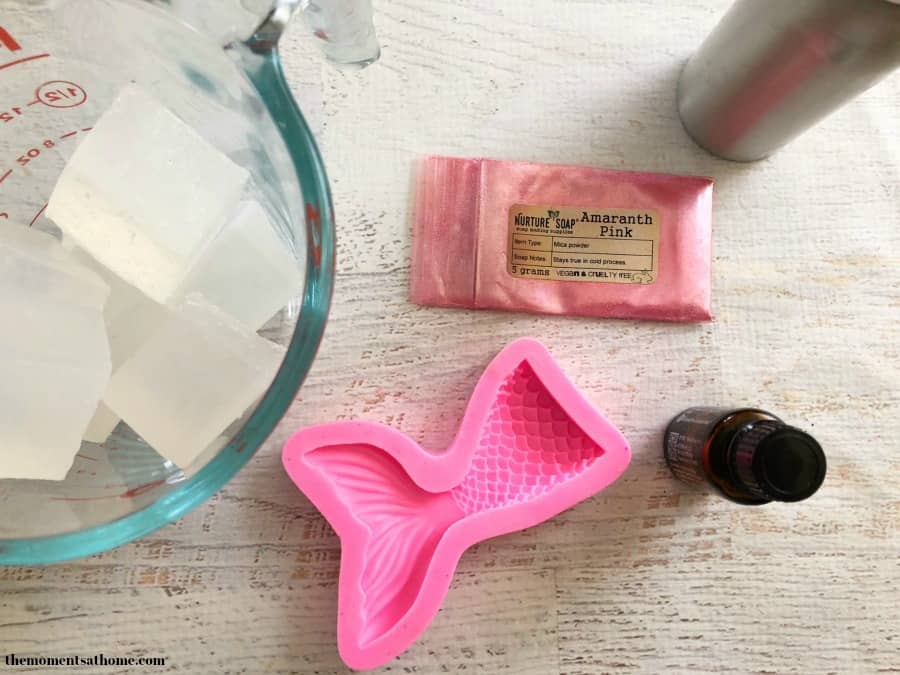 Instructions
Cut about 8 ice cube sized pieces off your glycerin soap block.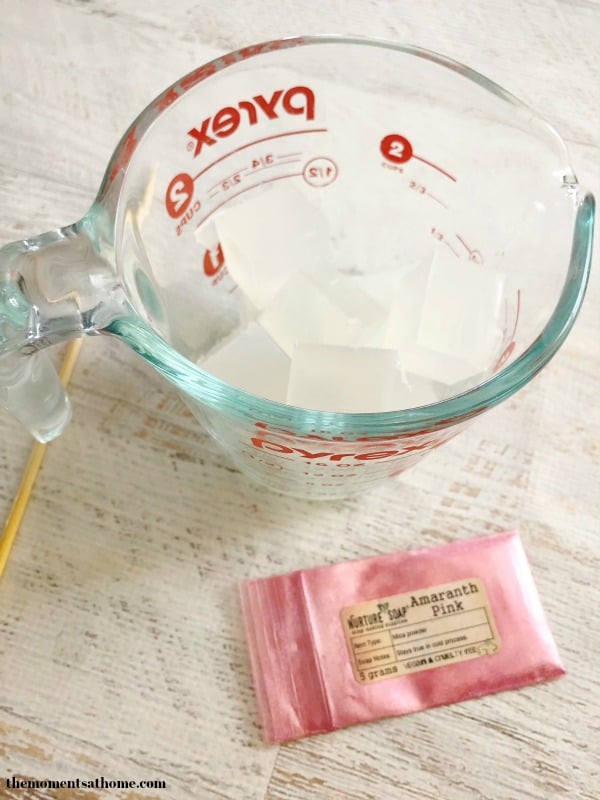 Place the 8 soap cubes into your glass measuring cup and microwave for 1-2 minutes or until melted.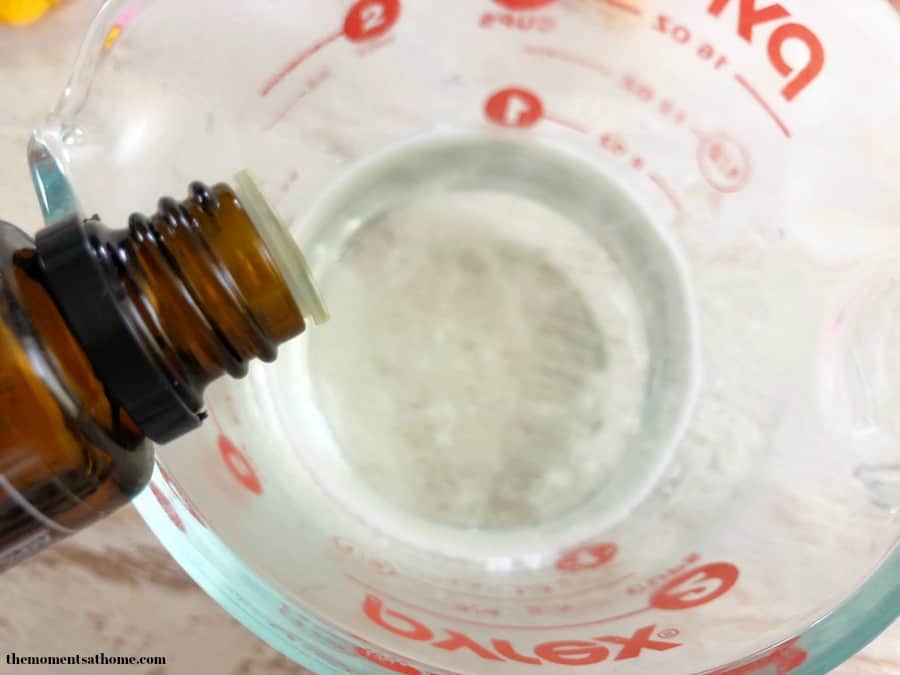 Mix in 5 drops of the essential oil and 1/8 teaspoon of the mica powder.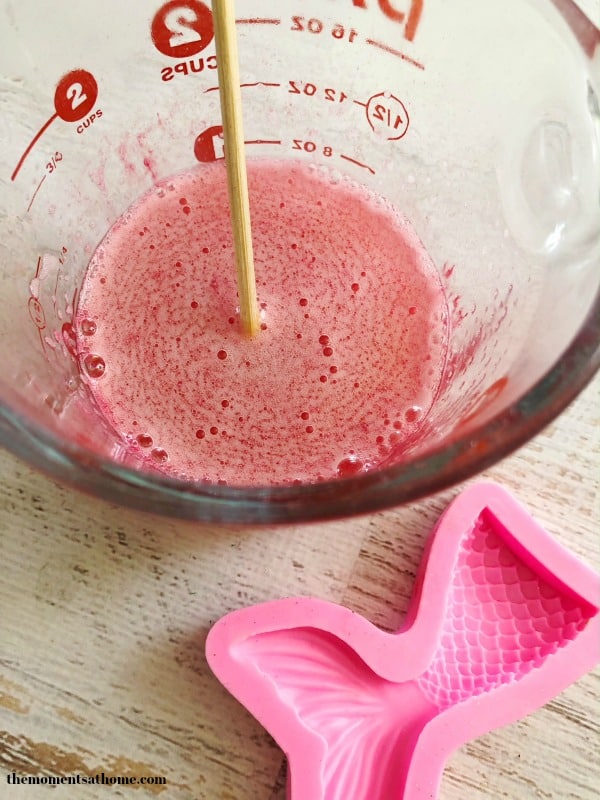 Using a pot holder, carefully pour the melted soap into the mermaid tail molds and spray the top with rubbing alcohol (this will prevent air bubbles from forming).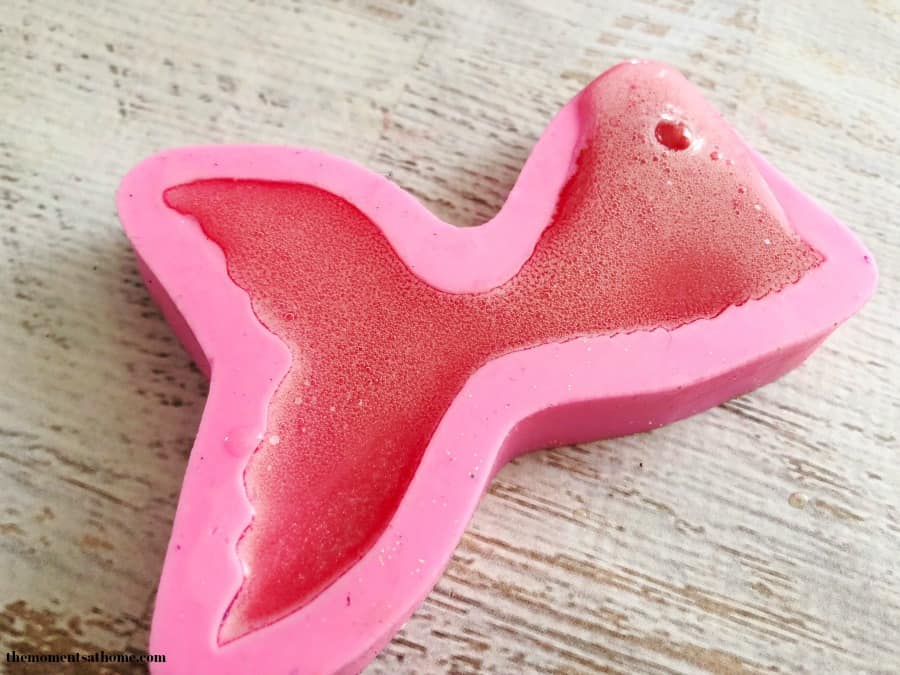 Transfer to the freezer for 30 minutes.
Carefully stretch the sides of the mold and carefully press up on the bottom to remove your Mermaid tail soaps.
*if you want the soaps to be glittery, you can rub your molds with a little body safe glitter before pouring the liquid soap in the mold.
*if you want the soaps to be multicolored, heat your soap cubes in two separate glass measuring cups and mix in your colors separately. Carefully pour one color in one side and pour the other color in the other side of the mold.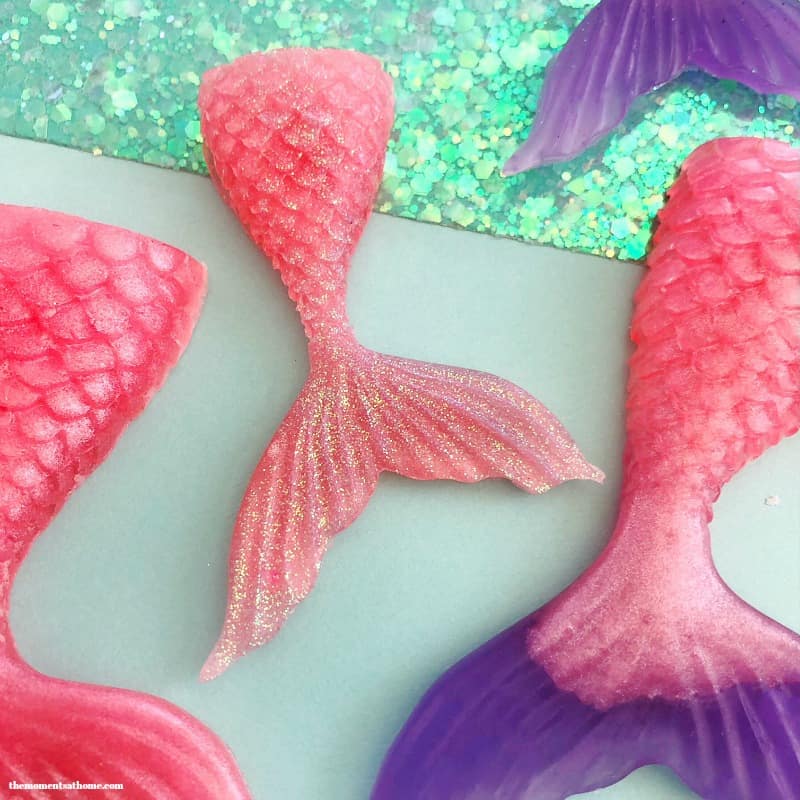 Aren't these mermaid soaps beautiful? Add them to cellophane bags for your child's next birthday party or give them as a gift for mom!