2-Ingredient Pudding Slime: Easy DIY Kid Fun!
We may earn money from the products/companies mentioned in this post. As an Amazon Associate I earn from qualifying purchases. For more information, read our Terms & Disclosures.
Have you ever made pudding slime? With only 2 basic ingredients (although you can add some fun things, if you wish!), it's incredibly easy to make…and it's edible, so it's baby and toddler safe! Learn how to make this easy lemon pudding slime and start playing today!
With eight kids, I thought we'd tried it all. But we recently discovered pudding slime and I couldn't be more thrilled! I love a non-toxic, easy to make slime that won't drive me crazy cleaning it (or keeping it out of mouths).
Bonus? I LOVE the lemon scent of this! And it's stretchy and fun, but not too gooey. Even mama loves this one!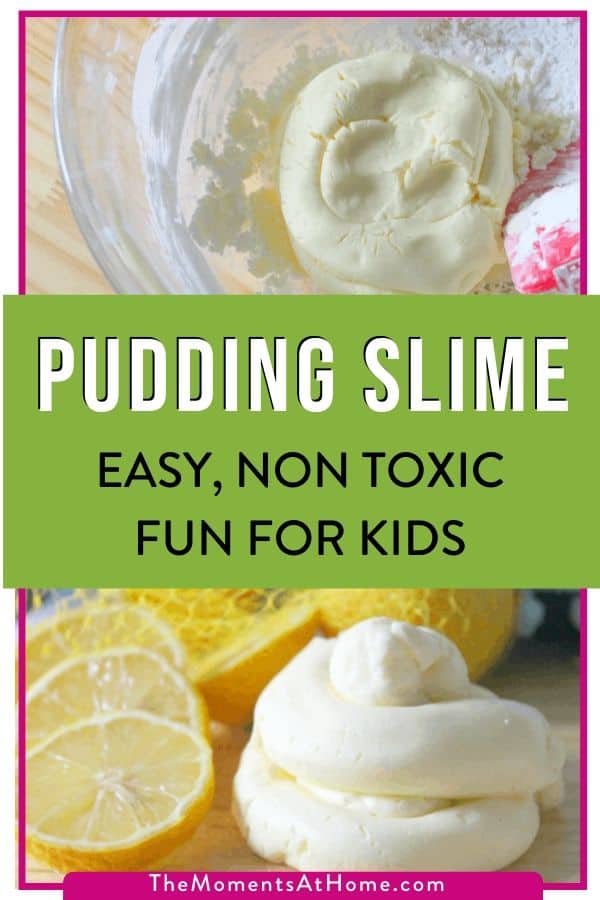 What Ingredients Do You Need To Make Pudding Slime?
Instant pudding mix
Corn starch
Water
(Optional: lemon zest)
Kids Can Make Pudding Slime Easy-Peasy!
One of the best parts is how simple it is; my kids love being able to make this all on their own (even the toddler!).
If you have a super little one, help them measure the corn starch and avoid a big floury mess — or embrace that as part of the fun!
All you do is dump everything in a bowl and stir!
It's ready to use when it holds together and is evenly mixed.
Honestly, we like to mix it with our hands, but that just made taking photos too challenging 😉
And then you play!
How To Store Pudding Slime
Keep it in a dry, airtight container. While it won't last forever, it does last quite a while and you can enjoy it regularly.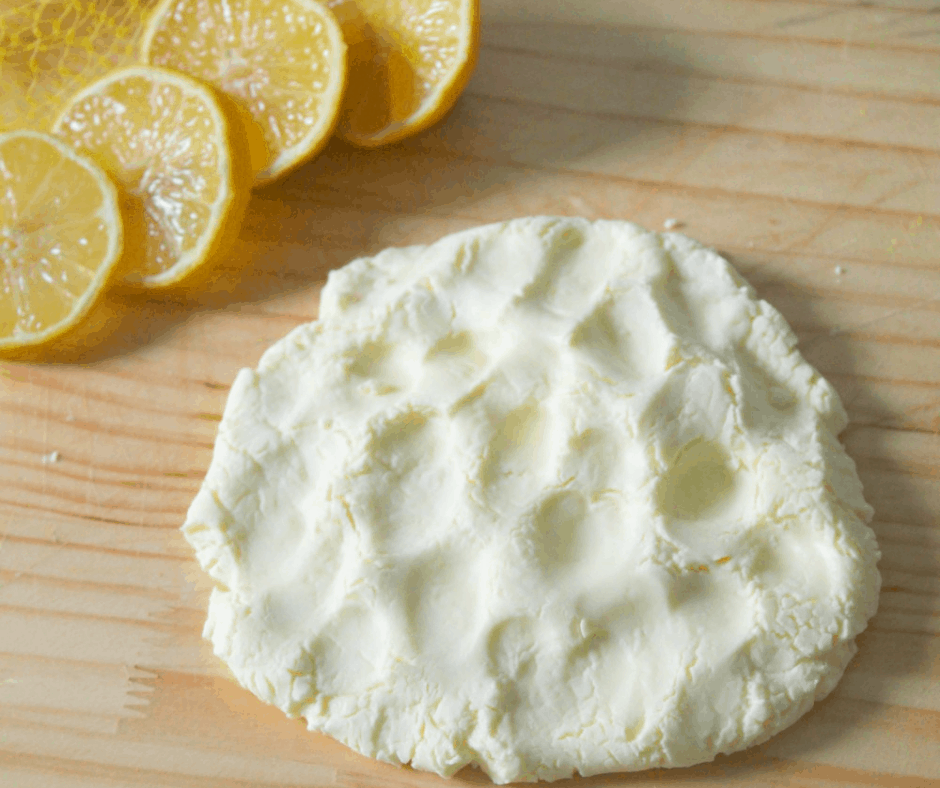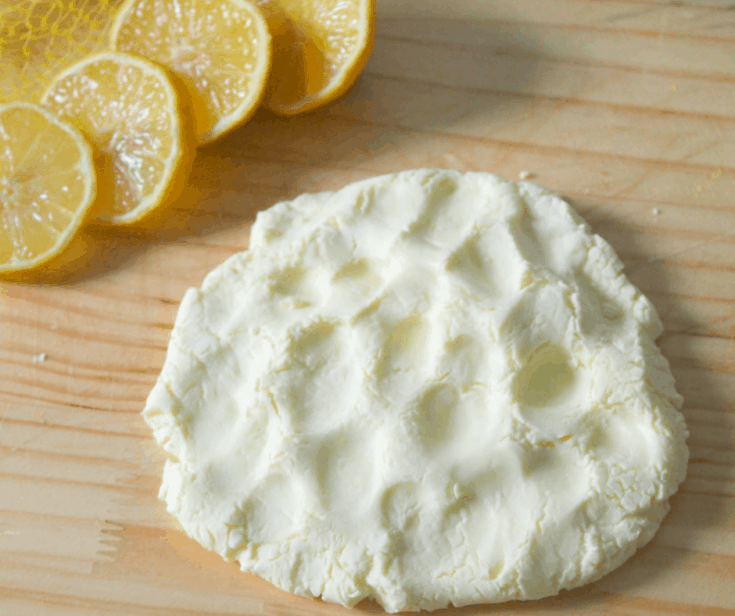 Yield:

1 batch
How To Make Edible Pudding Slime
This edible slime made with pudding mix is fun to make, super simple, and kid safe. Great for at home activities!
Materials
1/3 cup lemon instant pudding mix (must be instant, do not use stove top)
1 cup of cornstarch
1/3 cup of water
OPTIONAL lemon peels
Instructions
Pour the lemon instant pudding mix and cornstarch into a bowl and mix well.
VERY slowly add the water, stirring as you go. You will notice some clumping happen. Just break the clumps with a spoon. Continue stirring and breaking the clumps until a crumbly dough forms.
When your crumbly dough forms, take your hands and start working the mixture. Knead it and work it so it begins to form and take shape into soft and fluffy slime.
If you wish, you can grate a small amount of lemon zest into the fluffy slime mixture. All that's left is to play andhave fun with your new slime; store in an air tight container when not in use.