Puffy Paint Spider Craft for Preschoolers
We may earn money from the products/companies mentioned in this post. As an Amazon Associate I earn from qualifying purchases. For more information, read our Terms & Disclosures.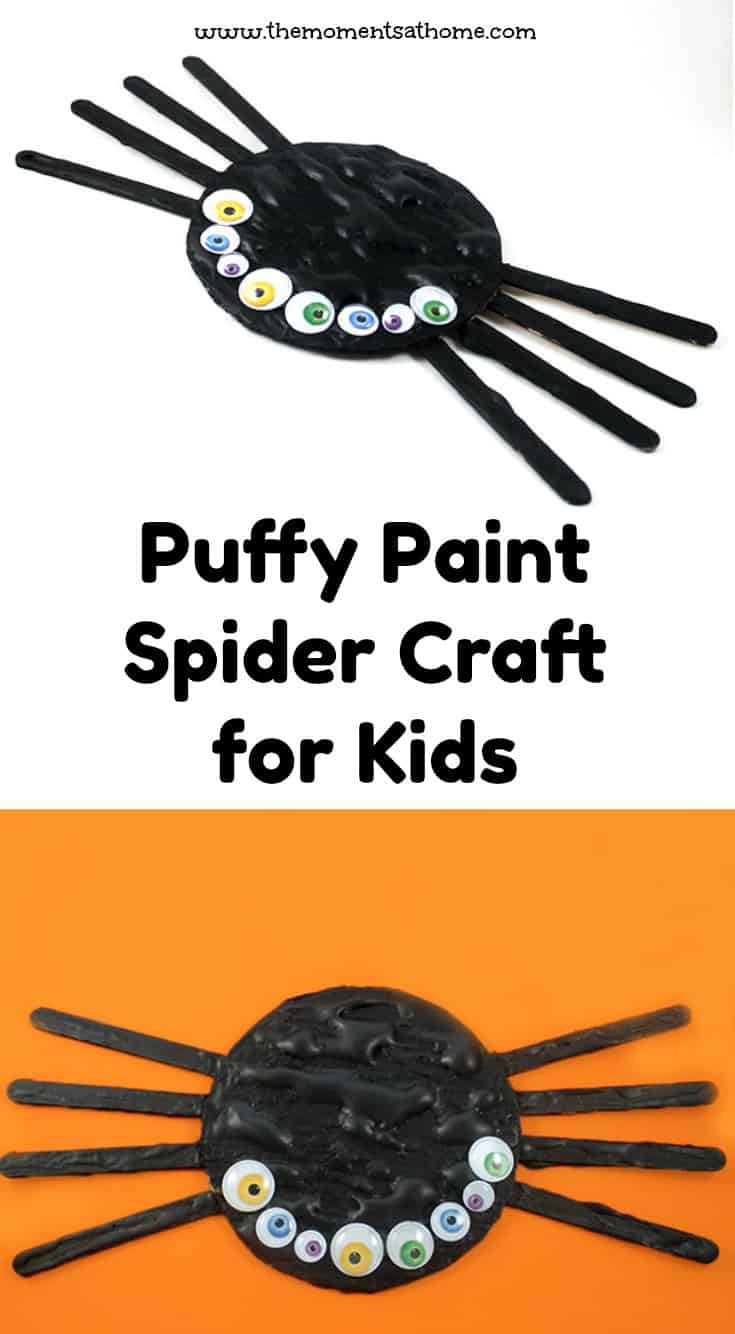 We had so much fun with our Spooktacular Ghost Suncatcher craft that this week I'm sharing this cute spider craft for preschoolers. Older kids will love to make this silly spider craft for Halloween too! My favorite part of this craft is the textures kids get to create with when they're making their little spiders. The puffy paint is a new medium to many younger kids and they love making art with it! You can mix up your
Supplies:
Cardboard or Card Stock
Pencil
Scissors
Popsicle Sticks (8)
Glue
Black Puffy Paint (Read the directions below to find out how to make your own puffy paint)
Googly Eyes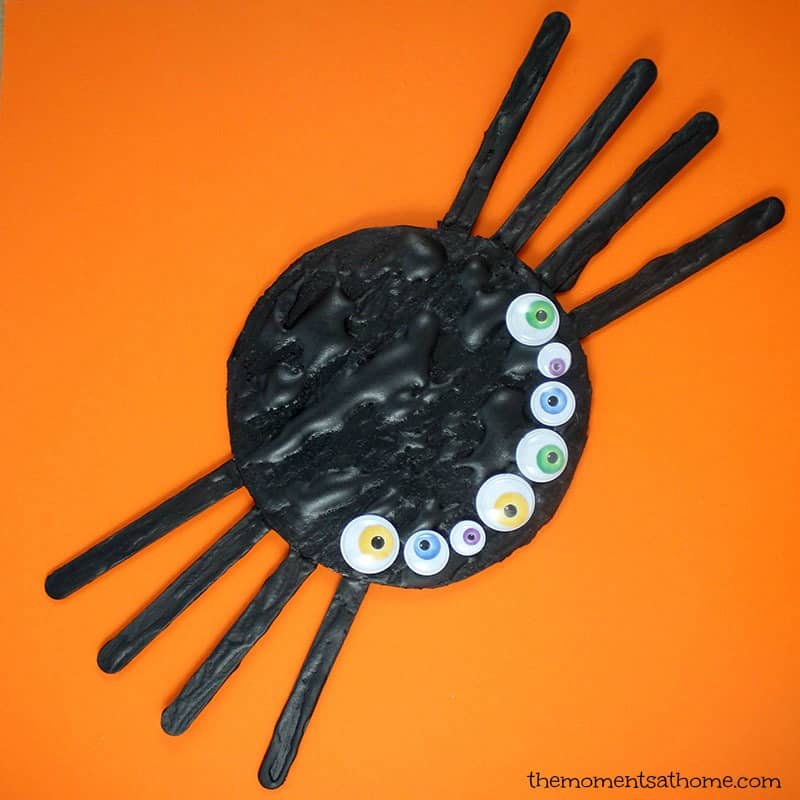 Directions:
1. Draw a circle with a diameter of about 4 inches onto a piece of cardboard or card stock. We traced a small cereal bowl to create the right size shape.
2. Cut out the circle. Your child may need help cutting the circle especially if you are using cardboard.
3. Glue four popsicle sticks on one side of the circle and glue the remaining four on the other side to create the spider's legs.
4. After the glue dries, paint the cardboard and popsicle sticks with black puffy paint. To make your own puffy paint, mix 2 tablespoons of shaving cream and 2 tablespoons of white glue. Add 1/2 of a tablespoon of black tempera paint and mix the ingredients together.
5. After the paint dries, glue on the googly eyes.
You kids will have a fun getting ready for Halloween by making their own puffy paint and creating this Cute Puffy Paint Spider craft.