Understanding Your Pregnancy Due Date
We may earn money from the products/companies mentioned in this post. As an Amazon Associate I earn from qualifying purchases. For more information, read our Terms & Disclosures.
Figuring out your pregnancy due date can be confusing. You're pregnant for 40 weeks, but you don't conceive in week 1. Here's what you need to know to sort it out and understand your pregnancy due date.
As soon as you realize you're expecting, you're going to want to know when the "big day" is. Your due date isn't an exact science, but you'll want to know when you get to meet your sweet bundle of joy!
Your doctor is going to be just as eager as you are to figure this out and determining your pregnancy due date will be one of the very first things they do with you.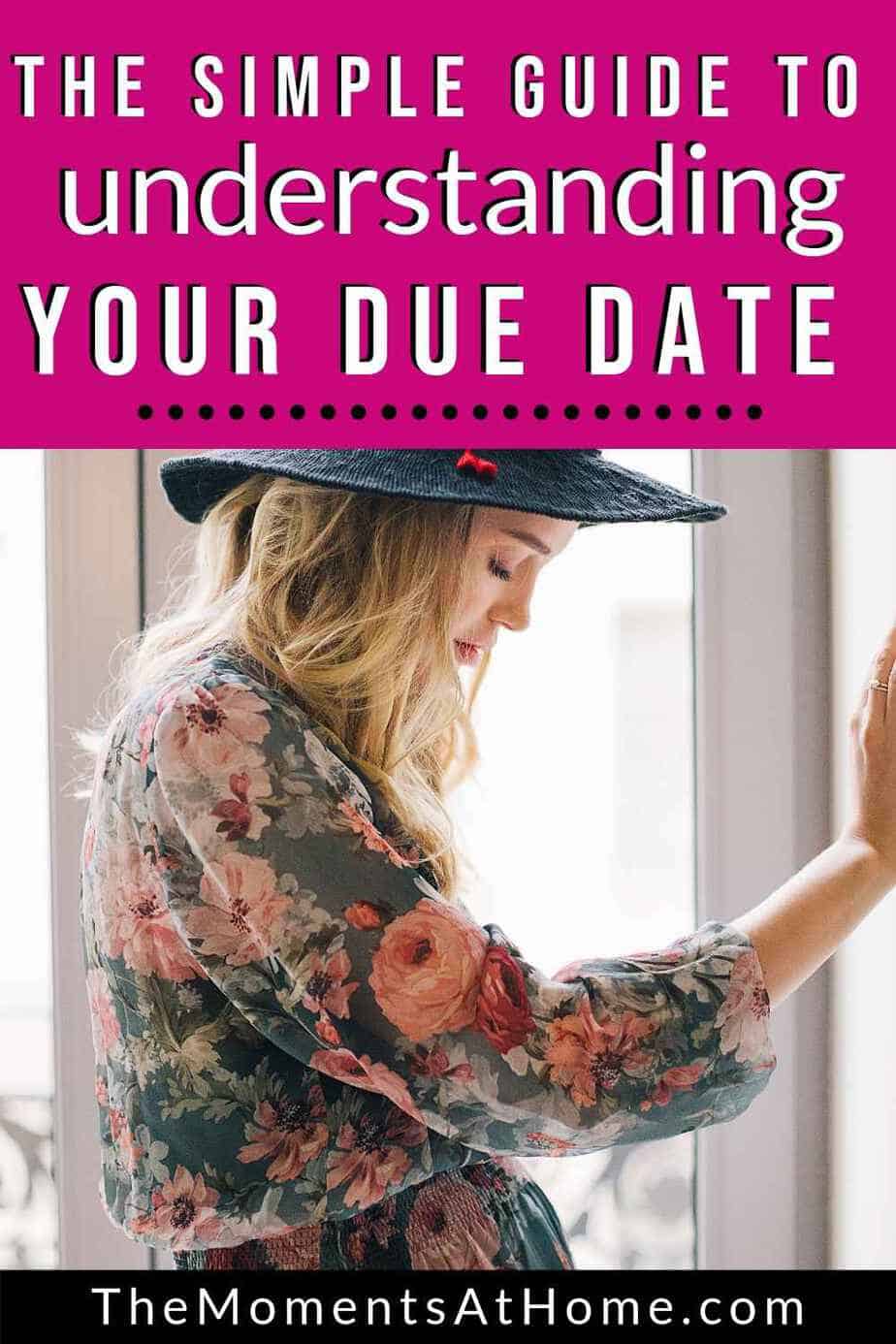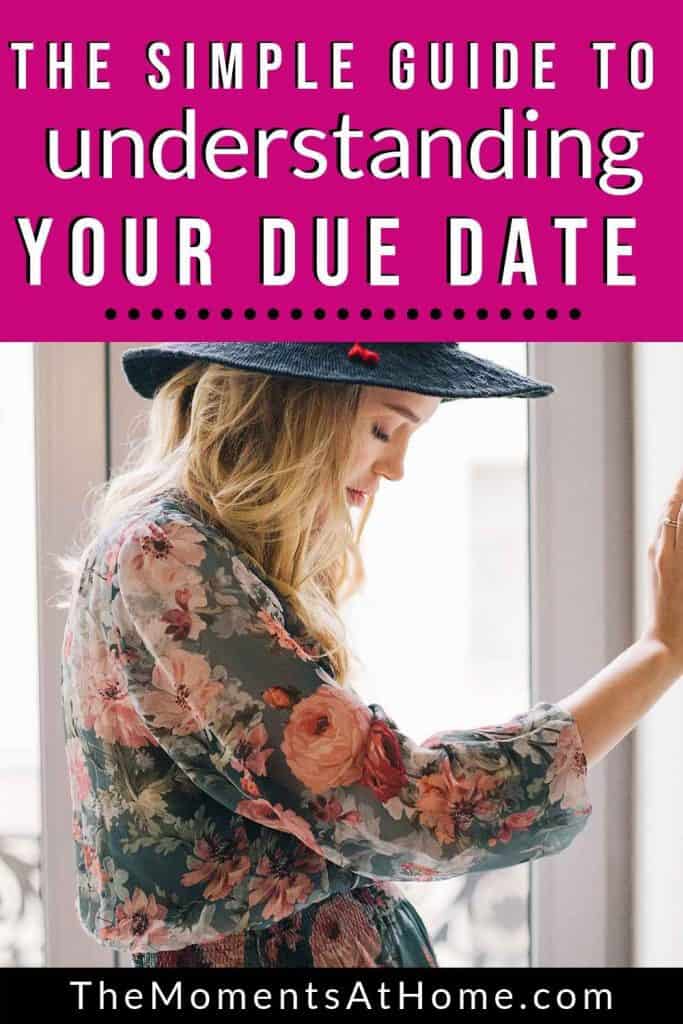 It's important to know when your baby is due so you can get prepared and so you know what changes to expect each month in your body. But it's also important so that your baby can be protected from an early delivery or so your doctor knows what interventions you might need when your go into labor early, because they'll know exactly how developed your baby is.
You can use a pregnancy due date calculator to help you determine when to expect your baby to make its big entrance into the world. However, before you can use a due date calculator, you need to have some idea of when you conceived. 
Please note: I am not a doctor and the following information is not intended to provide or replace medical advice; it is for entertainment and informational purposes only.
How to Determine When You Conceived
To determine your due date, you and your doctor will need to figure out when you conceived.
In some cases you may know when you got pregnant, but most women are not sure. Therefore, you'll need to trace it back to the first day of when your last menstrual period began and use this as a guide.
It takes about 40 weeks to carry a baby full term, or about 280 days from the beginning of your last menstrual cycle and this is how they come up with a due date.
The important thing to remember is that this is just an estimate.
It can't pinpoint the exact day you conceived or when the baby will be born, but it can be very close as long as you provide accurate information. However, if you don't have regular periods or if you have extra light periods, this can interfere with the calculations. 
Some women will continue to have a light period during the first month or even two or three after becoming pregnant. As a result, you might be pregnant and not even know it because you didn't see any change in your period since this is what you're use to.
The same is true when you have irregular periods. If you're used to going two or three months at a time without one, then you may not have any idea of when you conceived during those months.
In these cases, your doctor will need to use an ultra sound to help determine when you may have conceived based on the size and growth of the fetus. While some women are wary of early ultrasounds, if you don't know your due date this is an important concession to make.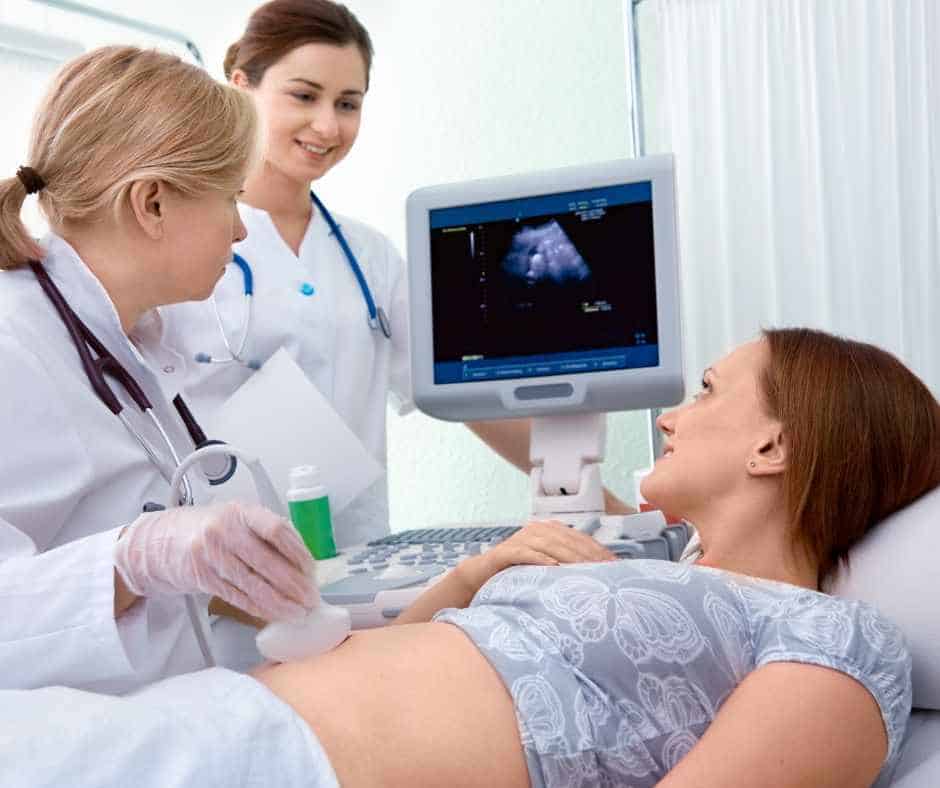 What Happens When You Pass Your Pregnancy Due Date?
Since your pregnancy due date is just an estimate, it can be wrong. And some babies just need more time than others.
The date your doctor picks is just a guide. The birth of your baby will normally occur within two weeks before or two weeks after your due date. In some cases, your doctor may change your due date based on the growth and development of your baby.
In any case, if you go two weeks past your due date, it would put you around 42 weeks and your doctor will almost certainly be considering inducing labor. The first thing he will do is an ultra sound to determine the size of the baby and then evaluate your specific situation. 
Usually, they'll set a date for inducing labor at this time and if you don't go into labor before that date, you'll report to the hospital and they'll begin the procedure.
They induce labor because if the baby gets too big, it can start causing serious problems for both baby and mom. There's no need to worry if you're receiving good medical care; just follow the plan your OB/GYN lays out for you.
Online Pregnancy Due Date Calculator
You don't have to wait for your doctor's appointment to get an estimated due date, though.
You can use a pregnancy due date calculator online and figure it out for yourself. There are several different ones to choose from but all of them use the date of your last period or the day you conceived to determine your due date. 
You'll put the date of the first day of your last period into the calculator and it will count 280 days (40 weeks) in advance to give you the date your baby is expected to be born.
If by some chance you do know the day you conceived, which is rare, you'll click that option then put the date in and it will count ahead 266 days to the date of your expected delivery. 
Pregnancy Due Date Calendar
Once your expected due date is determined, you can use a pregnancy due date calendar to divide up your pregnancy into trimesters or even weeks. This will give you a great idea of what to expect throughout your pregnancy with both your own body and the development of your baby.
For example, you can learn how fast the fetus develops each week and what changes take place. You'll learn when your baby's eyes, ears and internal organs develop, when his hair starts to grow and even when he begins to feel and move around.
You'll learn what kind of changes will take place in your body and how you'll most likely feel during each trimester. You can also check out the Pregnancy By Trimester Guide for a quick, yet clear overview.
Another great resource is Your Pregnancy Guide To Baby's Growth: Week By Week. And Mom's Month By Month Pregnancy Roadmap will tell you what to expect for your own body during this time, too.
Some calendars will even give suggestions on what steps you can take to help you feel better throughout your pregnancy. In short, it helps you understand your pregnancy from a medical point of view instead of just an emotional one. 
You can see photos of what your baby should look so you can better imagine the changes taking place and pregnancy calendars tells you the average size of baby for each week or month.
One of the great things about having a pregnancy due date calendar is that it explains everything in simple, easy to understand words. You won't need a medical dictionary to figure out what's going on. 
Being pregnant causes many different emotions to surface and its natural for you to feel anxious wanting to hold your baby in your arms.
The pregnancy due date calendar was designed to help you keep up with the growth of your baby but it can also help the time pass better. Learning about the different stages of pregnancy will help to keep you occupied and relieve some of the anxiety.
When you learn the expected due date, you can plan your maternity leave and you'll have a good idea of when your new bundle of joy will finally be in your arms. 
Keep in mind that this date is just an estimate and it can vary a couple of weeks either way. There are many variables that'll determine the outcome of your pregnancy but you'll have enough information to prepare for the arrival of your new baby.
To learn more about what to expect each trimester, check out the Ultimate Guide To Understanding Your Pregnancy By Trimester.