Halloween Spider Web Craft for Kids
We may earn money from the products/companies mentioned in this post. As an Amazon Associate I earn from qualifying purchases. For more information, read our Terms & Disclosures.

Halloween Spider Craft for Kids
Halloween is just around the corner and I've finally started decorating our fall mantel. I like to get the kids involved with decorating by giving them their own crafts to make and display each holiday. This week in our homeschool preschool we worked on our fine motor skills making a cottonball spider decoration hang from the mantel. The spiders attached to the cottonballs are a colorful addition to spooky Halloween decor at home or in a classroom.
Supplies:
Yarn
Paperclip or Plastic Sewing Needle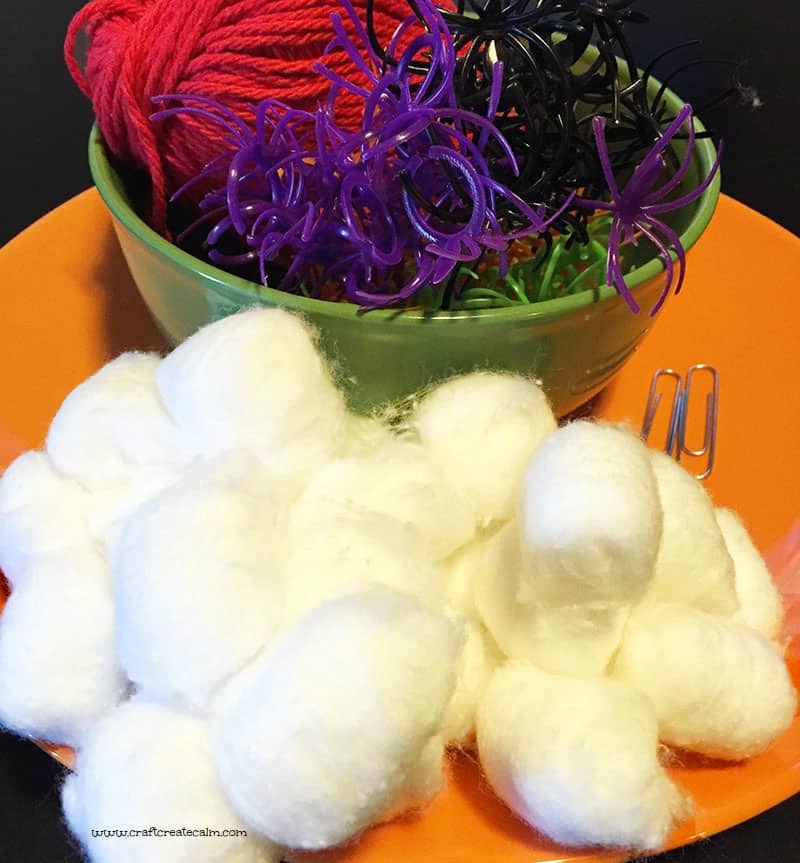 How to make a Cottonball Spiderweb Decoration
Cottonballs are tougher than I thought! If your child has trouble pushing their paperclip or plastic needle through the cotton when making this spider craft make sure they're pushing it through from one end of the cottonball to the other and not through the sides of the cottonball.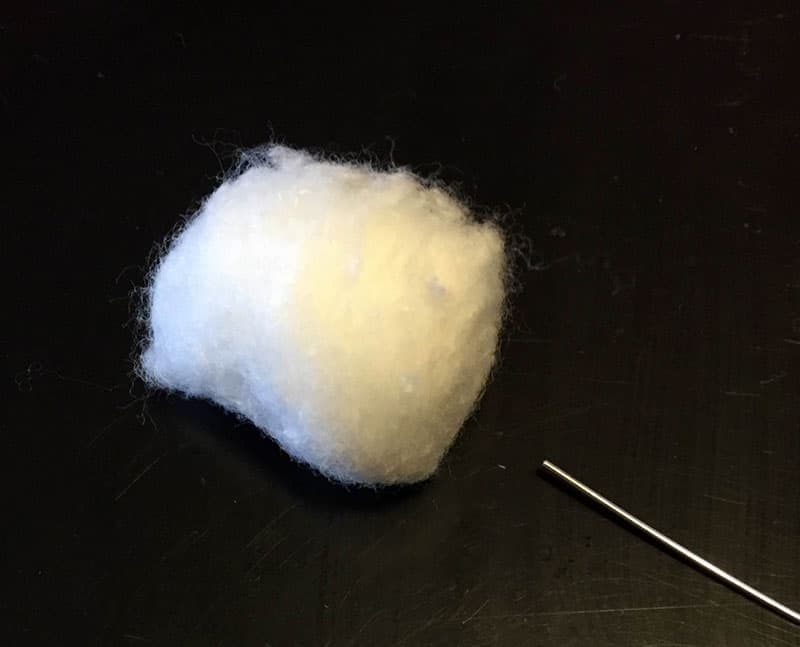 Straighten out a paperclip leaving the smallest part curved. Squeeze the smallest curve towards the paperclip to create a narrow loop. Now you should have a mostly straight paperclip with a loop on one end. Thread your yarn through this end and tie to secure. The paperclip is now your needle. If you're using a plastic needle thread the yarn through the hole and secure.
Cut the end of the yarn to your desired length (kids do best with shorter lengths of yarn; about 2 ft.) and tie a knot towards the bottom.
Push the needle through one end of the cottonball and out the other end. The center of the cottonball will push out a little before the needle breaks through. Push the cotton ball to the end of the yarn. Continue this process until the yarn is covered in cottonballs.
Pull the spider ring loop apart a little and let it close on a cotton ball. If your spider ring's loop part isn't split at the bottom of the circle you may need to use scissor to cut them before this step.