Slippery Penguins on Ice Experiment
We may earn money from the products/companies mentioned in this post. As an Amazon Associate I earn from qualifying purchases. For more information, read our Terms & Disclosures.

Slippery Penguins on Ice Experiment
Welcome back to Unit Study Fridays! Each week I get together with some great bloggers to bring unit study materials and resources based on the week's theme. This week our theme is penguins and I'm super excited to share a penguin unit ice experiment for kids.
We're experimenting with ice and textures to see how well our slippery ice penguins slide down a slope. Penguins slide on their tummies to get from place to place, but what makes them slide so fast? A smooth icy surface! Today we're going to show kids just how fast ice can slide on a smooth surface, and what kinds of textures might slow it down.
Supplies:
Rectangular ice cubes
A cookie Sheet
Black paper
White paper
Textures to pour on the surface. We used flour and Kinetic sand.
Activity:
Ice cube penguins:
Cut an oval out of the black paper slightly larger than the ice cube. Cut a smaller oval out of the white paper and glue it on the black oval. Glue both to the top of an ice cube. The penguin look lasted about half way through our experiment and eventually the ice melted and they fell off so this part is pretty much up to you.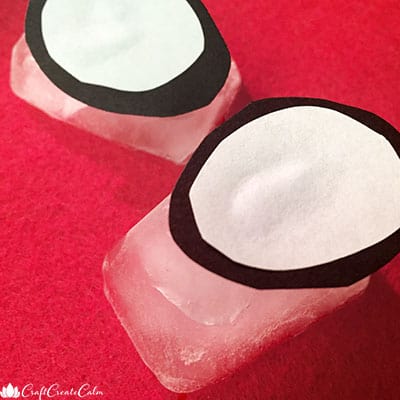 Experiment:
Set up a slightly sloped surface by propping one end of the cookie sheet on a couple books. Do not add any textures to the surface of the cookie sheet.
Have kids hold their penguins at the top of the slope and let go. How fast did they slide? Did they make it to the end of the cookie sheet?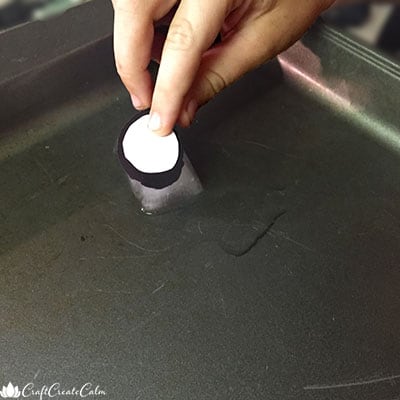 Before each test of the surface ask kids to predict what will happen when they let the penguins go. They can write their predictions in a science notebook, or just talk about them out loud.
Next add some texture to the surface of the cookie sheet and let the penguins slide down. Did they make it to the bottom? Did the penguins slide fast or slow? Why? Explain how the friction builds up and slows down the penguin. The resistance of the texture against the slippery penguin makes it slow down.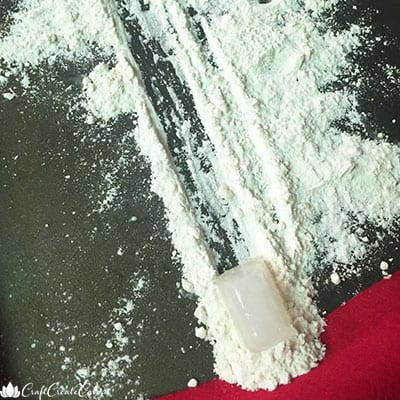 I love that this experiment can be adapted for any age. Older kids can predict the different outcomes with different degrees of sloping or measurements of texture on the surface.
Unit Study Fridays
If you liked this unit study come back every Friday for more free learning resources! You can find past unit studies on my Kids Learning at Home page. I'd also love to have you sign up for my bi-monthly email updates to be the first to know of new unit study posts!
More Penguin Unit Study Activities
Easy Penguin Craft for Kids from Playdough and Popsicles
Penguin Craft for Kids from Look! We're Learning!
Children's Books about Penguins from The Jenny Evolution
App about Penguin Lifecycle from iGameMom
Penguin High Frequency Words from Adventures of Adam
Do you want to make a Penguin? from Mrs. Karle's Sight and Sound Reading
Penguin Activities: Penguin Dress Up from Schooling a Monkey
Penguin Videos from Tales of Education at Home
Penguin Books for Kids & Activities {Printable Notebooking Pages} from The Natural Homeschool