Pumpkin Math Patterns Printable Worksheets
We may earn money from the products/companies mentioned in this post. As an Amazon Associate I earn from qualifying purchases. For more information, read our Terms & Disclosures.
Pumpkin Math Patterns Printable Worksheets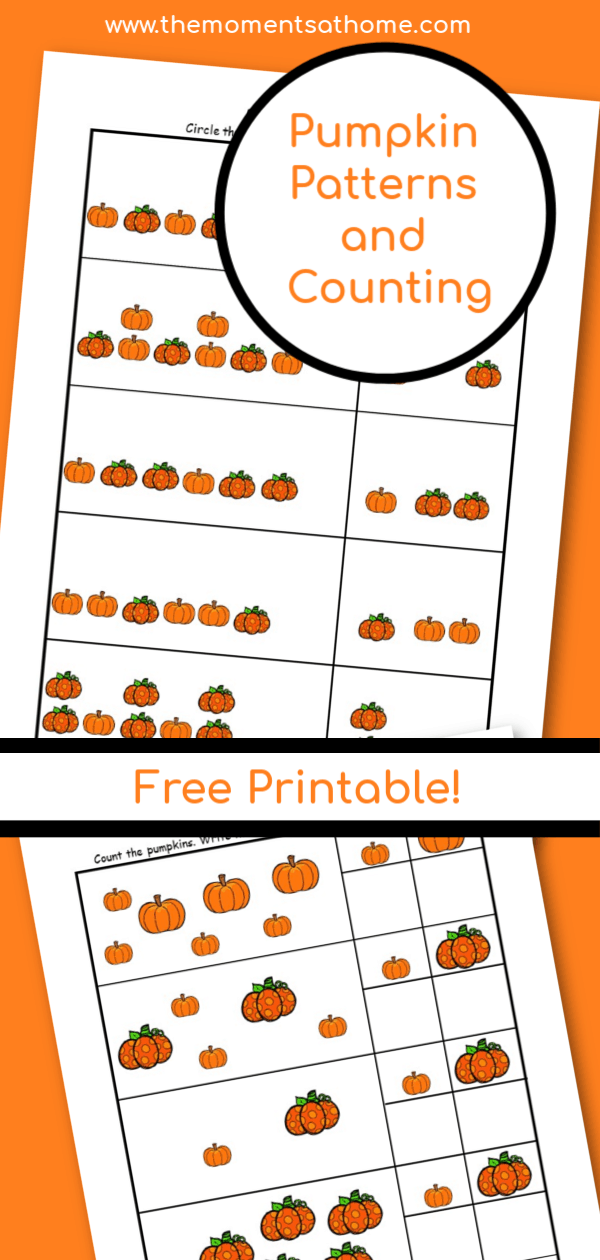 Can you believe this is my last pumpkin printable of the season? I love creating printable pumpkin worksheets for kids but it's almost Halloween and I'm ready to share the Thanksgiving posts!  Be on the lookout for a Color by Letter Turkey later this week. If you're still in Halloween mode you can print this Halloween I Spy worksheet. This worksheet is all about pumpkin patterns and designed for younger kids. Preschoolers and Kindergartners will have fun completing the pumpkin patters and counting the big and small pumpkins.
These pumpkin pattern and counting activities make great additions to fall unit studies and classroom rotations. You can print this pumpkin math pack to use too! My kids have enjoyed weighing pumpkins, painting pumpkins, making stamped pumpkin art, and feeling the gooey insides of a pumpkin during fall canter activities. You can even bake your own pumpkin seeds for a fall snack! Click the button below to download your free Pumpkin Patterns printable for kids.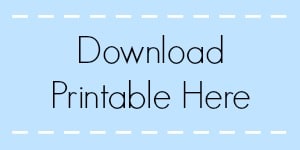 Printing Tips for this Worksheet
Like the other posts I've shared with printables for kids, I'm sharing tips for printing this worksheet. Screen shots don't produce good quality images. Your printable worksheets will look better if you download the file and save it to your computer, then open your saved file to print.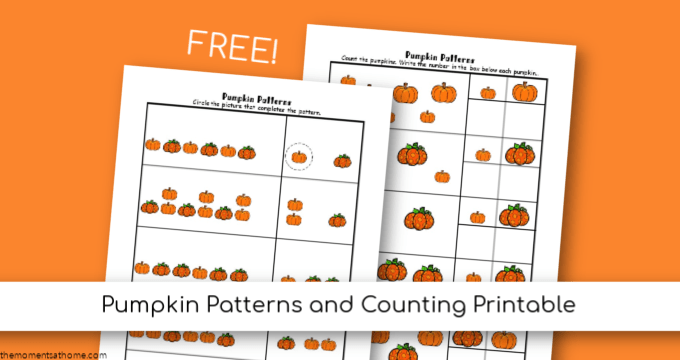 Exciting News!
I've finally launched my Teachers Pay Teachers store for printable worksheets! Most of my worksheets will remain free so don't worry! Please leave a review of my printable worksheets if you have time. I will also have paid resources up in the store every now and then too. If you'd like to sign up for my email newsletter for updates on new printable activities and exclusive worksheets please sign up using the button below.