We may earn money from the products/companies mentioned in this post. As an Amazon Associate I earn from qualifying purchases. For more information, read our Terms & Disclosures.
Think about this…Practically everything can be done from your phone, right? Heck do you even use a real camera anymore? Do you own a calculator? How long has it been since you used a paper map? But you have used an app recently, right?
The technology that is available to us today is magnificent. Developers and creators have done a fantastic job zoning in on exactly what we need. Granted phones can be distracting from real life, but when used at the correct times they can help immensely with organization and keeping life straight. They can be a downright life saver!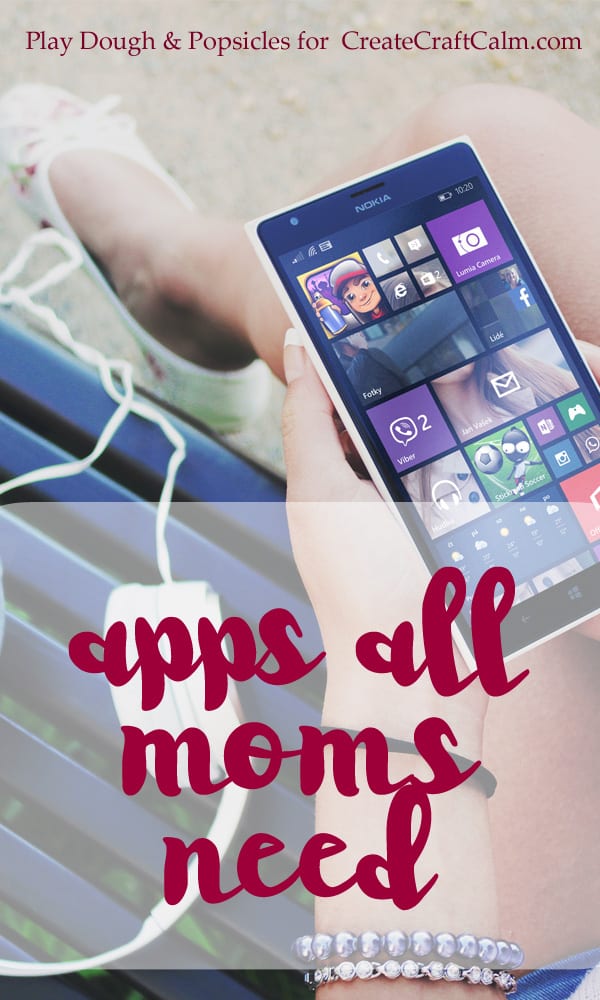 To-Do List:
Any.Do has fun colors and a simple lay out. You can set reminders and 'snooze' a task until later too. My favorite part is that there is a Chrome extension so I can see my to-do list on my computer as well.
Wunderlist is similar to Any.Do but much more intense. If you have an absolutely crazy life, this one may be for you. Just like Any.Do you can view/edit your list from practically any device. There is a place for notes, create categories, share with others, and there is the option for reoccurring to-dos which I think is pretty neat.
HabitRPG takes checking off your to-do list to a whole new level. Not only are you being productive but with HabitRPG you are playing a game. Every time you check something off you can go up a level, battle enemies, etc. If you are one who needs extra motivation to get things done, this is for you.
Shopping & Coupons:
Snip Snap helps if you forget a coupon at home, or never had one, Snip Snap allows you to scan the bar code and redeem a coupon on the spot.
ZipList: This app helps you by creating your master grocery list. Things that you buy over and over. PLUS it organizes the list based on aisles in the particular store. YES!
Grocery IQ is similar to Zip List but it also tallies your grocery bill up as you go. That way you are not surprised by the cost when you get to the register. How many times has that happened to you?
RedLaser is a comparison shopping app. You can scan the product and it will tell you if a competitor has a different price.
Paying Bills:
Mobilligy is an app that you can use to keep track of and pay most of your bills. It won't make paying bills any more fun, but at least it's done efficiently.
If you are looking for a more budget friendly app,  Mint Bills is a great complement to Mobilligy and can help with more than just paying your bills.
Relaxing:
First I grab my pair of noise cancelling headphones and listen to some calming music that I have set up in Spotify. Spotify is also great for any time you need music. I have playlists set up for everything from cleaning, driving, and even a morning play list!
If I need more relaxing than this, I try Breathe2Relax. Using controlled breathing can help de-stress quickly and efficiently!
Keep Tabs On Your Kids:
When your kids are little video monitors with apps are genius. Gone are the days of opening the door to check on them and waking them up. You can pull up your app and see them without waking them up! Everyone knows, you don't wake a sleeping baby!
Follow my Footprints  is perfect for when your kids are a little older and have phones of their own. You can see, in real time, where their phone is located. Where their phone is, they are most likely also.
Other Important Apps
A weather app is critical. I check every night and every morning. I use our local news channel's weather app, but The Weather Channel app is excellent as well.
Whether you are pregnant, trying to get pregnant, trying not to get pregnant, or just want to keep track of good ole aunt flow, Ovuline has an app for you! I've used all of them at one point or another and I really like them. They allow you to keep track of things you didn't realize you needed or wanted to!
When I need a few minutes to get something done or we are in the line at the grocery store, sometimes it helps to give my daughter a turn on my phone. A few apps that I love for her are: PBS Kids, Sprout, ABC Mouse, or KidloLand.
These apps can help with all different aspects of busy mom's life. Most of them are free, so it's not costing anything for you to be a little more organized.
You really can say 'There's An App For That'! Do you have a favorite app that didn't make our list?