Books about Reindeer for Kids
We may earn money from the products/companies mentioned in this post. As an Amazon Associate I earn from qualifying purchases. For more information, read our Terms & Disclosures.
Books about Reindeer for Kids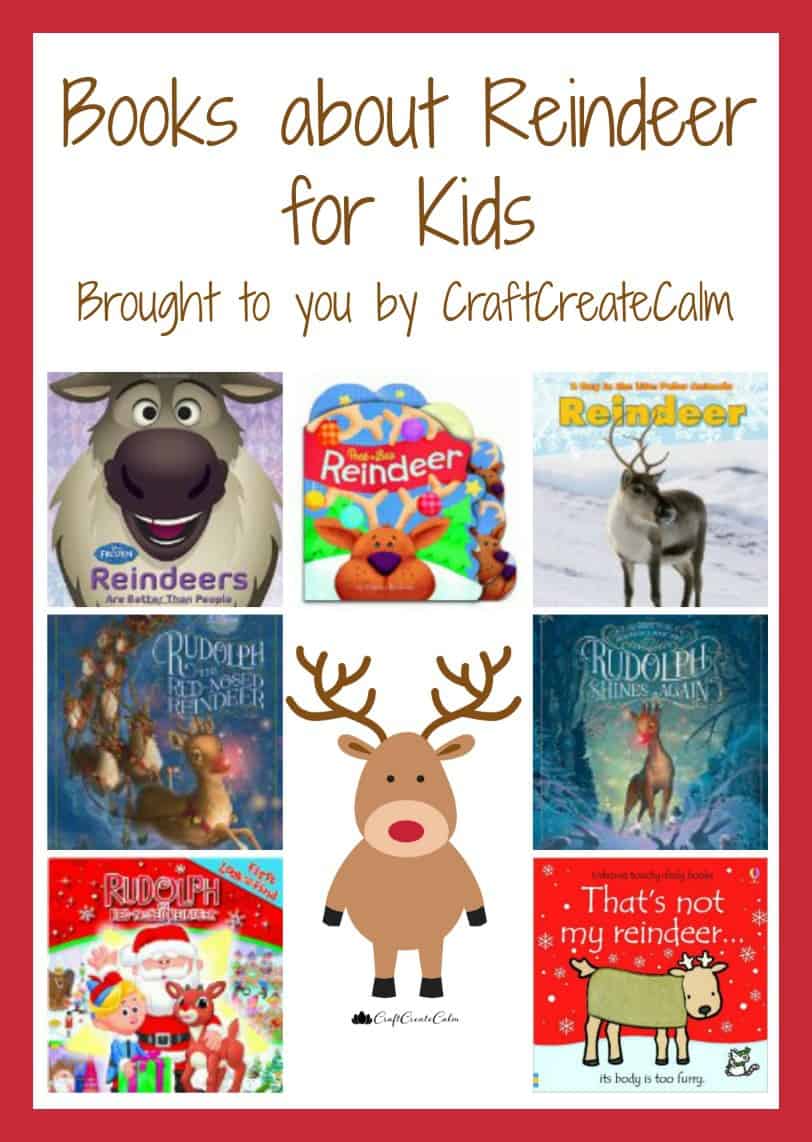 Reindeer are magical creatures that can pull a sleigh through the air on a snowy December night, and children of all ages delight in stories of Santa's reindeer. I've teamed up with 30 other book lovers to give you the Winter Holiday Book Series hosted by The Jenny Evolution.
Reindeer Books for Babies, Toddlers and Preschool

Peek-a-Boo Reindeer (Charles Reasoner Peek-a-Boo Books)
Read the story poem and peek through tiny windows to see Santa's flight crew preparing for their special night! There are so many Peek-a-Boo Books to choose from, be sure to take a look!
A cute rhyming book about Santa's eight reindeer.

Rudolph the Red-Nosed Reindeer Pop-Up Book
Special pop-up edition of the traditional Rudolph the Red Nosed Reindeer story.
Meet Bob, a silly tiny reindeer who will introduce your child to seven delightful holiday stories. Created by popular children's author Sandra Boynton.

That's Not My Reindeer (Usborne Touchy-Feely Board Books)
We love our Touchy-Feely Board Books! Kids feel a new texture on each page as they look for their reindeer!

Rudolph the Red-Nosed Reindeer Rudolph Soft Book
This soft cover book is made to be durable around children and is great for infants.

Frozen Reindeers are Better than People (Disney Frozen)
Young children will love hearing Sven the reindeer's ode to Kristoff in this adorable Frozen board book  that has two plush antlers attached to its cover!
Kids love sliding the reindeer back and forth to help Santa deliver presents in this fun early learning and counting book!
First Look and Find: Rudolph the Red-Nosed Reindeer
Seven different look-and-find scenes that feature Rudolph the Red-Nosed Reindeer and his friends. Book recommended for 18 months and older.
Picture Books about Reindeer

Rudolph the Red-Nosed Reindeer
The original story of Rudolph the Red-Nosed Reindeer written in verse by his creator, Robert L. May with new and beautiful illustrations.
In this follow-up to Rudolph the Red Nosed Reindeer, readers learn the magic in helping others. Rudolph's nose loses its shine, will he be able to help Santa once again?
Olive and her unusual reindeer skills are just what Santa needs! This cute story about a dog who travels to the North Pole to help as a reindeer from well-known author Vivian Walsh.

A New Reindeer Friend (Disney Frozen) (Little Golden Book)
Anna and Elsa head outside to find flowers for their first royal ball and end up rescuing a baby reindeer! This Little Golden Book will be a favorite for your child!
Non-Fiction Books about Reindeer

Reindeer (A Day in the Life: Polar Animals)
In this book your child can follow a reindeer through its day as it eats, sleeps, and cares for its young.

Reindeer (Arctic Animals: Life Outside the Igloo)
This factual book about reindeer describes the physical characteristics, behavior, and environment of reindeer.
Reindeer Gift Sets

Elf on the Shelf Reindeer Pet with Bonus Polar Patterned Christmas Outfit – Direct From North Pole in Official Gift Box
Did your Elf on the Shelf come back with a reindeer friend? This bundle has everything you need to bring your reindeer home, with warm clothes to go out and play in the snow, and a nice book to cuddle up and get cozy by the fire. Get your Elf a Cozy Pajama Set too!

Olive the Other Reindeer (Paperback & 7″ Plush Toy)
Your child can have an Olive the Other Reindeer of their own to cuddle with as they listen to the story of a dog who acts as a reindeer!

Hallmark Rudolph the Red-Nosed Reindeer Interactive Story Buddy 2.0 Bundle
Bundle includes 1 story buddy, 1 storybook, 1 read-along audio CD and free access to digital story time on Hallmark.com
I have more exciting books to recommend!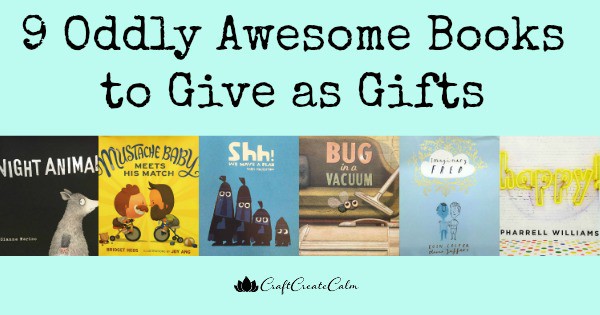 9 Awesomely Unique Picture Books for Kids
Be sure to check out the other Winter and Holiday Children's Books in this Series!