Best Travel Activity Books for Kids of any Age
We may earn money from the products/companies mentioned in this post. As an Amazon Associate I earn from qualifying purchases. For more information, read our Terms & Disclosures.

Best Travel Activity Books for Kids of any Age
Road trip are super fun but they can also be a little boring when the days on the road are long. Check out my favorite travel activity books for kids! Toddler to teen and every age in between will find something to keep the road trip boredom away on this list of travel activity books for kids.
Road Trip Books for Kids

Scribble and Doodle On the Go!
ALEX toys brings us another fun spiral bound scribble pad for preschoolers. No need to color inside the lines with this cute activity book!

Kids Travel Journal (Interactive Notebook)
A great travel journal for tweens that is more than just writing! Kids 7-12 can plan their packing list, write about their trip and sketch pictures of what they saw along the way.

Boredom Busters: Games for the Road 
No pens required for this game book! This book includes word games, board games, memory games, counting games, spotting games, and solo games for different ages.
How to be an Explorer of the World
A travel book that is mature enough for your older kids, this book is a great boredom buster and travel journal in one for teens. Kids can look at their travels with a scientific approach analyzing, recording and discovering.

Get Going America! Write and Wipe Games to Go!
Write and wipe books are great because they're mostly mess free! Kids can enjoy this write and wipe book of games over and over during the road trip. Hint: Bring along extra dry erase markers so each child can have their own color during games.
Kids love doodle books and this one is no exception. Full of doodle prompts about interesting, fun and weird places around the world, kids will enjoy passing the time drawing.

License Plates Across the States
Do you remember the license plate game? This books includes stickers for kids to play the game and is full of puzzles, mazes and word searches to keep kids occupied.
A travel themed Mad Libs. Great for kids to learn grammar while having fun!
A travel journal full of writing and drawing prompts for kids to be inspired.

National Geographic Kids Ultimate Road Trip Atlas
This road atlas for kids covers all fifty states and includes maps, games and activities. Great for tweens!

The Everything Kids Travel Book
Kids can create their own postcard or invent their own car in this book packed with games and activities for kids.
If you enjoyed my list of great road trip books for kids you'll love the links below!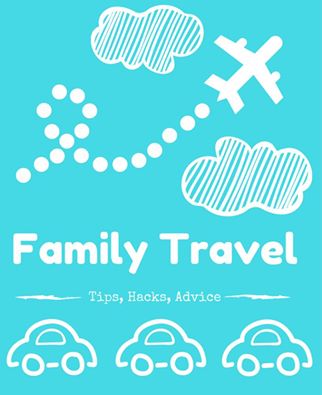 Travel Activities for Kids
Tips for Taking Kids on Long Flights from MamaSmiles
Best Travel Games from MissJaimeOT
How to Avoid Boredom on A Long Trip For Extrovert And Introvert Kids from Living Ideas
Road Trip Books for Kids from CraftCreateCalm
Getting the Energy Out on a Road Trip from Royal Baloo
Record where you've been World Map Craft from The Diary of a Frugal Family
Best Cameras for Family Travel from Kid World Citizen