Paper Plate Thankful Turkey Craft for Kids
We may earn money from the products/companies mentioned in this post. As an Amazon Associate I earn from qualifying purchases. For more information, read our Terms & Disclosures.

Paper Plate Thankful Turkey Craft for Kids
Can you believe it's already November? I'm sharing a cute turkey craft for kids made with a paper plate and markers. It can't get much easier than this for a craft teaching gratitude! This is a project I did with my kids when my blog had just launched. I feel like now is a great time to share our thankful turkey craft because I am so thankful for you, my readers!
How often do you express gratitude? I'm guilty of going about my day and not thanking those close to me for all their kindness. Kids mirror their parents and showing them that you are thankful for the little things will open their eyes to what they feel gratitude for each day.
Small Acts of Kindness
Community helpers are popular as a homeschool unit theme and Thanksgiving is the perfect time to show the helpers in your community that you are thankful. Here are some ideas to model kindness and gratititude for your family.
Leave a thank you note in the mailbox for your mail carrier
Thank the garbage truck driver by gifting him or her a cup of coffee
Bring much needed supplies to a teacher's classroom
A small gesture of kindness can change someone's entire day!
Paper Plate Turkey Craft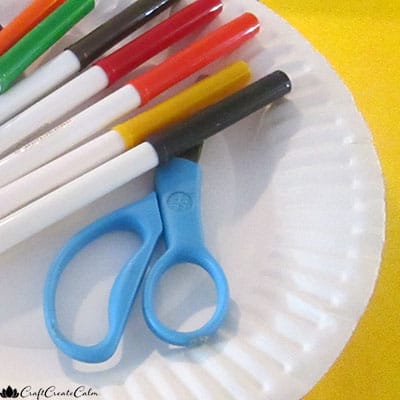 Supplies:
1 Paper plate
Decorative edged scissors (optional)
Directions:
Cut the paper plate in the shape of a turkey using the ridges as the tail. I cut along the inside circle about 3/4 of the way around and then out at an angle on each side to create the turkey shape. I went around the outside edge of the tail with the decorative scissors once the turkey shape was cut.
Color the body of the turkey brown
Color the tail with stripes of color
Write what you're thankful for on the turkey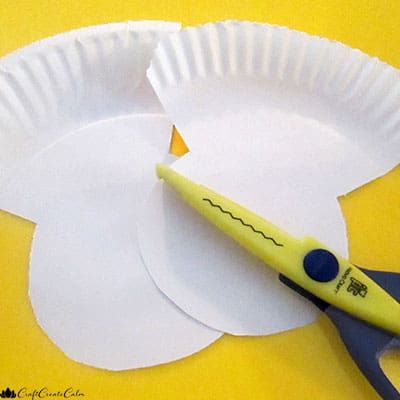 When I did this craft with my kids I had them write what they were thankful for in each other. It was so nice to hear all the kind words they had for one another, and I think it really helped them to feel special.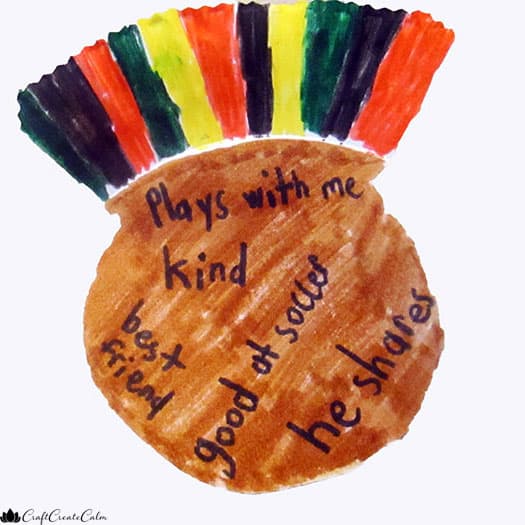 More Activities about being Thankful and Random Acts of Kindness
Random Acts of Kindness for Teens from Living Ideas
Random Acts of Kindness in your Homeschool Day from Royal Balloo