DIY Princess Ornament for Kids
We may earn money from the products/companies mentioned in this post. As an Amazon Associate I earn from qualifying purchases. For more information, read our Terms & Disclosures.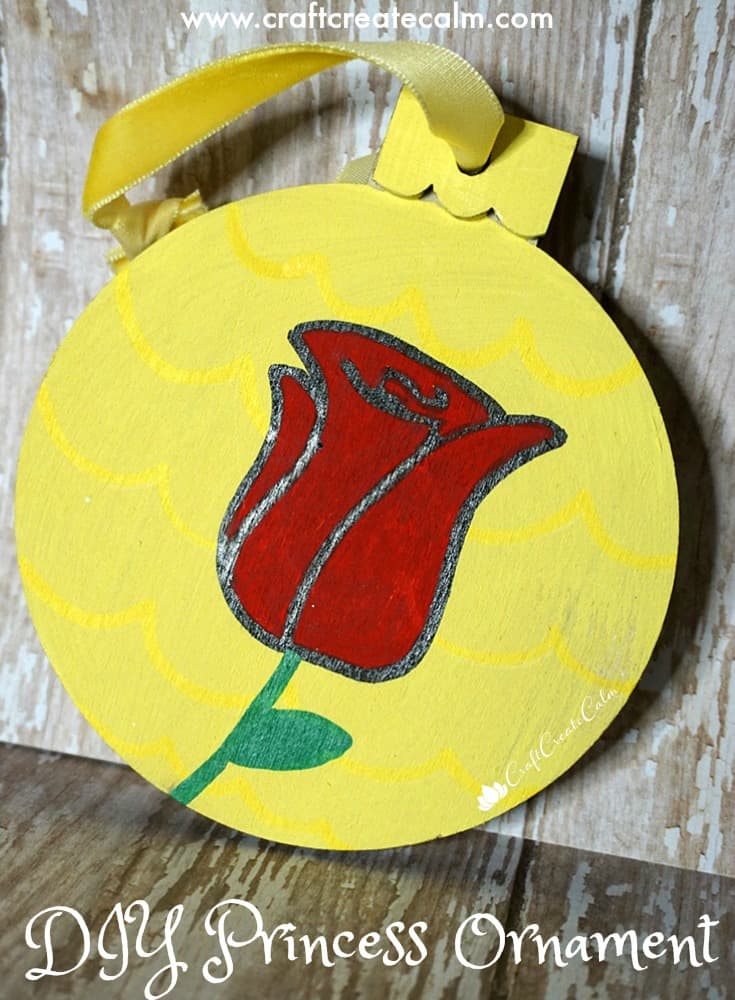 We love making our own ornaments each year as a family. Looking back through the years of diy Christmas ornaments as we're decorating the tree is always a favorite time for the kids. Today I'm sharing a diy princess ornament inspired by the story, Beauty and the Beast. There are many versions of the popular story, and for this ornament we're going to paint the princess with a yellow dress.
Do you make your own ornaments for your tree? I would love to do a Christmas full of homemade ornaments, but for now we have a beautiful mix of store bought, homemade, and decorations passed down from my grandmother. Decorating the Christmas tree each year as a family brings back fond memories of crafting during cozy fall and winter evenings.
DIY Princess Ornament
Supplies:
Paints/Paint Markers
Ribbon for Hanging
Instructions:
Start by painting the entire ornament a light yellow color and wait for that coat to dry, it should just take about five minutes. This step is easiest to do with regular craft paint and a paintbrush.
Next take a darker yellow paint marker and draw little ruffles all across the ornament, these represent the ruffles on the princess's dress.
Now we are going to move into the drawing the rose. Either freehand the rose or if you don't feel comfortable with that you can trace it with pencil first or search rose stencils online. Add a stem and leaf to complete painting the diy ornament. Let it dry for about 5-10 minutes.
Tie a ribbon to the ornament for hanging on the tree.
You can make a beast inspired ornament to go with this one by using blue paint for a coat, and adding yellow seams and buttons with your paint marker. There are endless possibilities for diy ornaments using different paint colors and getting insired by your favorite characters.