Dr. Seuss Activity for Kids Inspired by Books
We may earn money from the products/companies mentioned in this post. As an Amazon Associate I earn from qualifying purchases. For more information, read our Terms & Disclosures.
Oh the Thinks you can Think is a classic Dr. Seuss story with fun imaginative characters and silly rhymes. (Just like the free printable waiting for you!)
This book encourages your child to use their imagination and think differently than they would usually think.
Our family has long loved Dr. Seuss' classic books. I think I've read Green Eggs And Ham about 7,349 times…at least.
There are so many great stories by Theodore Geisel (aka Dr. Seuss) that get kids (and adults) thinking about important life lessons in addition to teaching reading, rhyming, and creativity. The Sneetches is one such tale.
Now, onto the fun…
Your Fun Dr. Seuss Activity Printable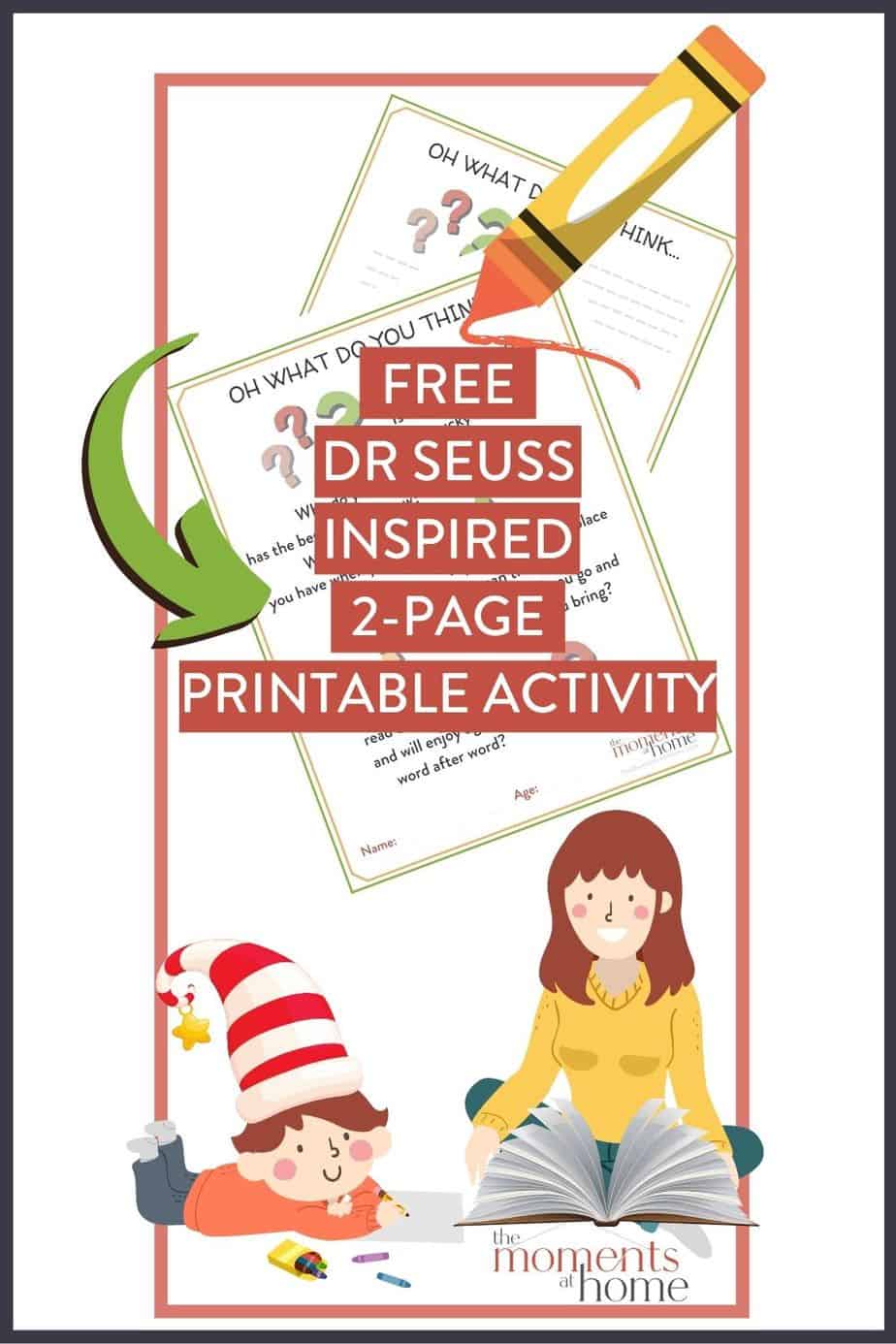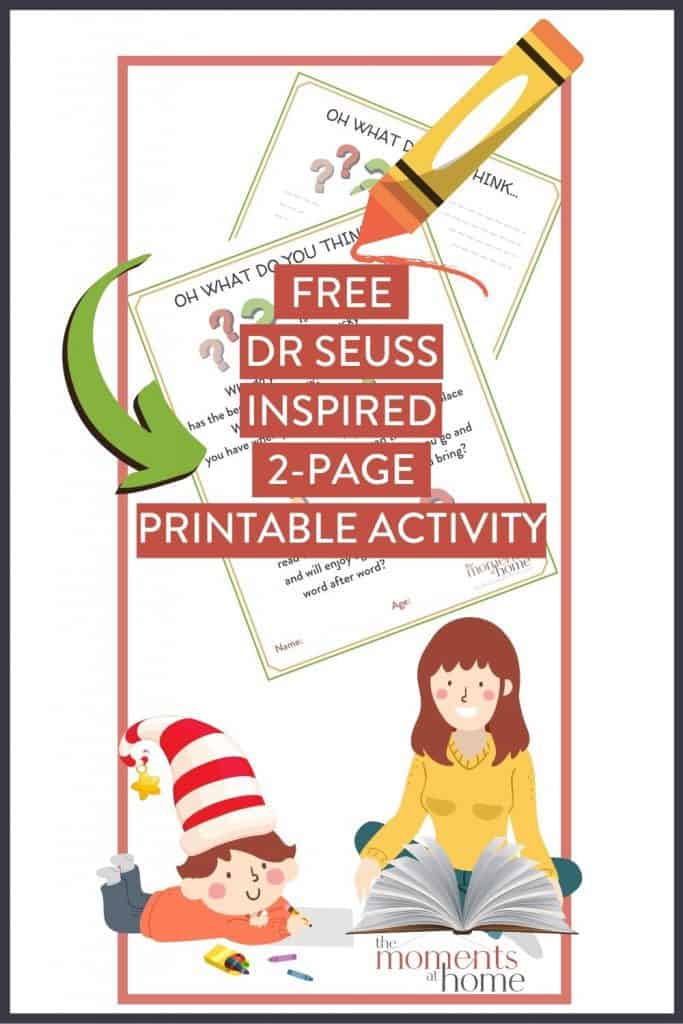 You've probably seen the cute interview pages kids come home with after school asking them questions about their favorite things right? Or maybe your kids are fully homeschooled and it's up to you to create these keepsakes?
We are a homeschooling family and while my kids may bring these types of memory makers home from their enrichment classes, I knew I could come up with something fun and crazy, inspired by our favorite Dr. Seuss books.
How To Use This Free Dr. Seuss Activity For Kids
Sign up below to have your free Dr. Seuss inspired activity delivered to your inbox
Print out the PDF file
Interview your kids or have them answer independently
If you want to, save the page and do it year after year so you can enjoy how their answers change
Help your kids create their own rhyming questions to ask others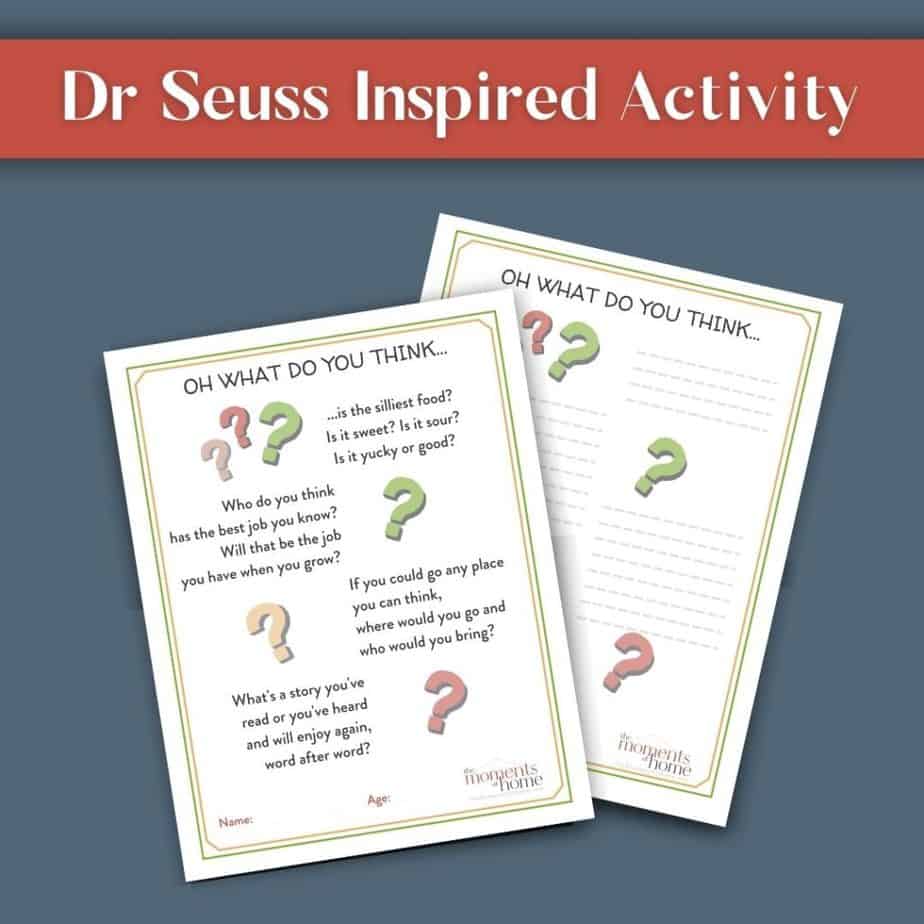 Or, if you prefer to purchase them for only $1 instead of joining our email list, you can do so in our shop (and check out our other awesome printables for your kids while you're there!)
If you'd prefer to purc