Exploring Tide Pools with Kids+Free Printable
We may earn money from the products/companies mentioned in this post. As an Amazon Associate I earn from qualifying purchases. For more information, read our Terms & Disclosures.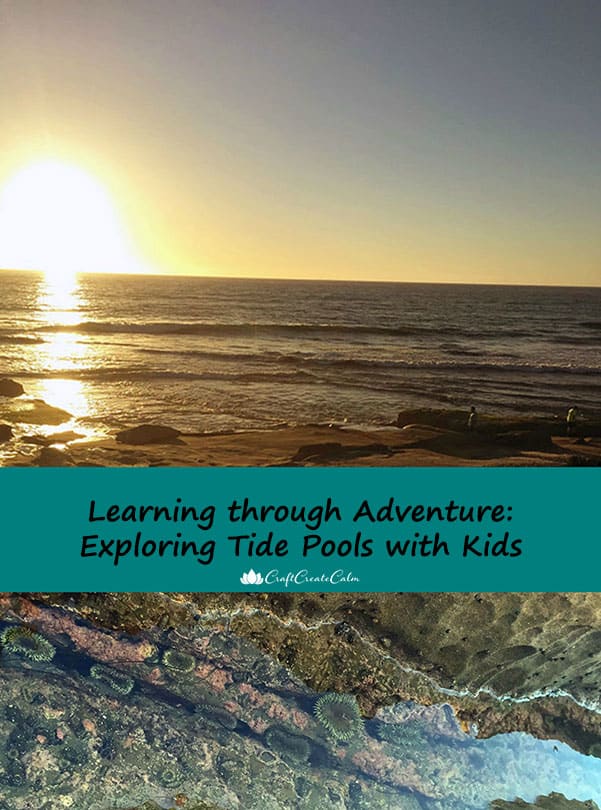 I think the shore is a magical place for kids to learn and explore. There are so many creatures with all different colors, shapes and sizes. Tide pool exploration may be my favorite way to get up close and personal with some of those critters that are usually hidden by the waves. Tide pools are usually in dips on rocky shorelines, and are located between high and low tides. They are accessible for exploration only when the water is at low tide.

Download my FREE PRINTABLE! Kids will love to draw sea life in the small port-holes that look into the ocean. Fill them with fact or with imagination! Download the FREE PRINTABLE below.
I went to the Sea and what did I See?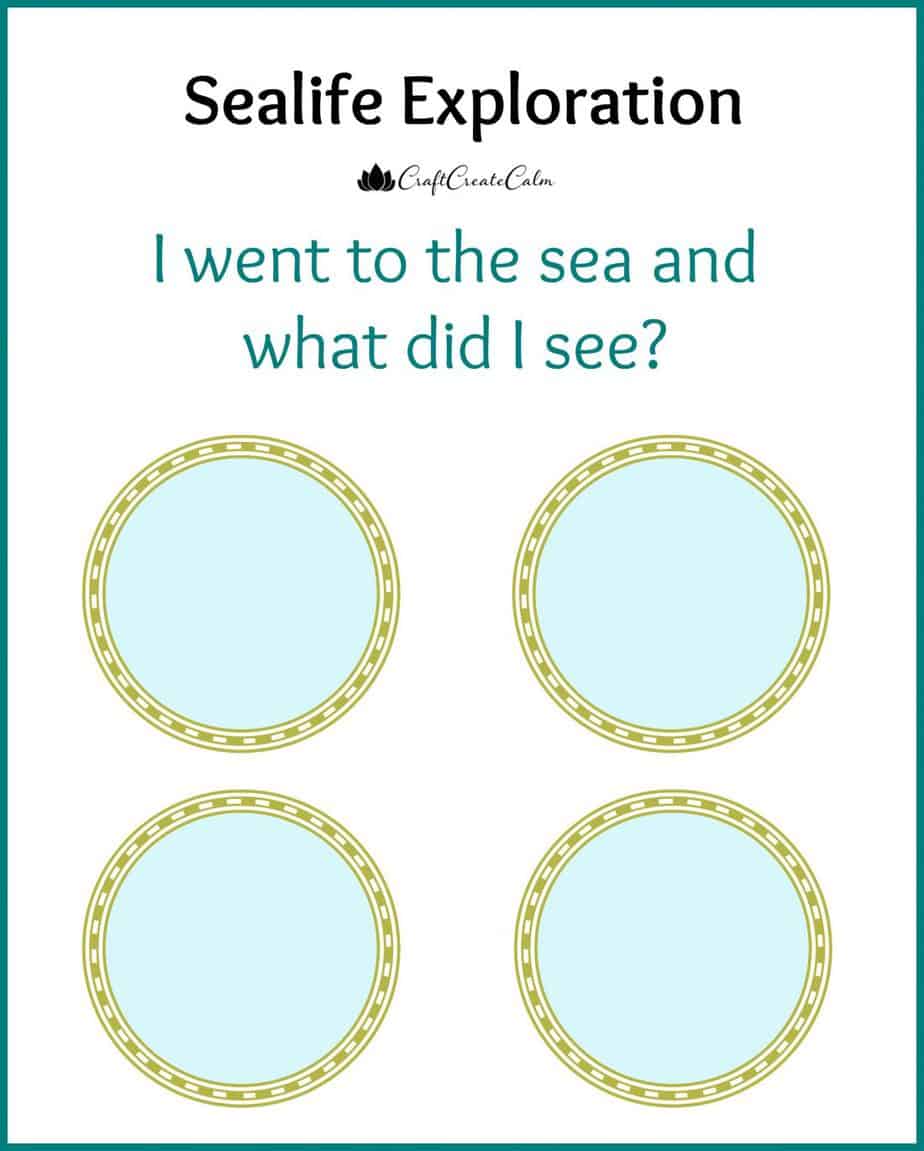 Living in a tide pool can be tough. The tide washes over the pool sending creatures scrambling, the sun warms the water in the pools at low tide, and oxygen fluctuates with the tides. Exploring tide pools with kids can be a fun outdoor learning experience. Older kids can learn about the food chain, tides, and the different sea life, while younger kids will find joy in the vibrant colors, shapes and sizes of the creatures.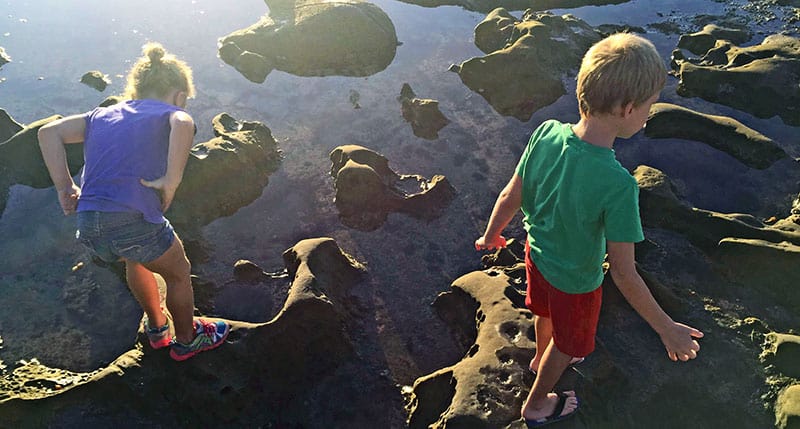 My four kids hopped from rock to rock with excitement, comparing animals they saw inside the pools. The younger kids squealed at the sight of tiny fish darting back and forth, and a discussion on sea urchins prompted a quick research into if they would sting when touched. The sun was setting as I explored the tide pools with my family, and I couldn't help but think that at that moment, it was a magical experience. They were learning through adventure, a hands on look into the real life of tide pools.
Looking for even more Learning through Adventure? This post is just one in a series hosted by Bambini travel! Many talented bloggers, educators and adventures got together to bring you the series, Learning Through Adventure.