Valentine's Day Ideas for Kids
We may earn money from the products/companies mentioned in this post. As an Amazon Associate I earn from qualifying purchases. For more information, read our Terms & Disclosures.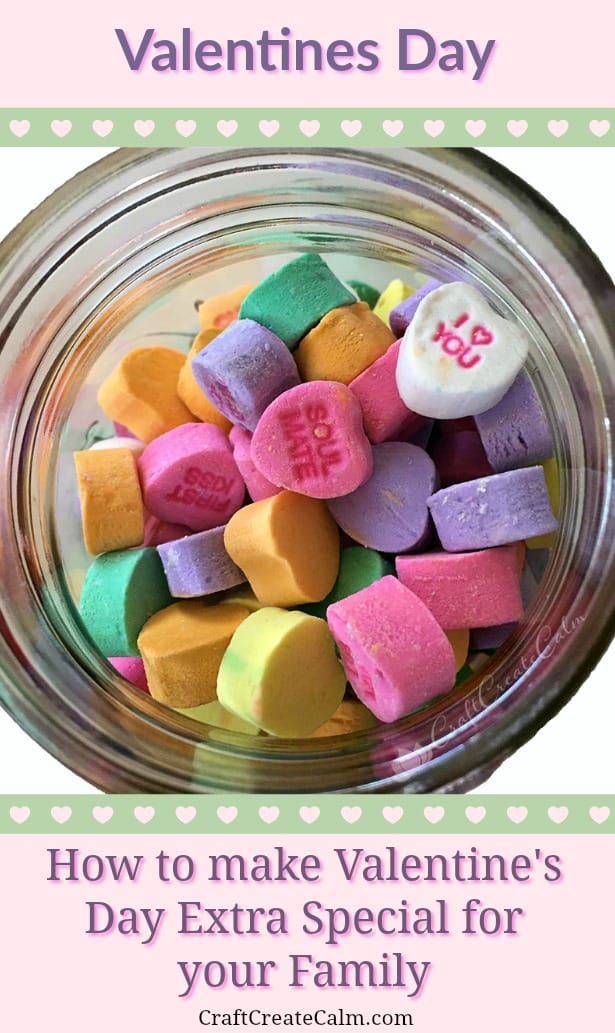 Valentine's Day Ideas for Kids
I love to make each holiday extra special for my kids, which is why I'm writing about fun Valentine's Day ideas for kids! I've listed a few of my favorite Valentine's Day traditions below; I hope you enjoy them!
Good Morning I Love You!
I'm not a morning person, but I make exceptions on certain holidays, and Valentine's day is one of those holidays. Before my kids wake up I set the table with heart-shaped donuts on heart themed plates. The donuts are available at our local grocery store bakery and I usually pick them up the day before Valentine's Day. In the past I've used paper plates and cups, or I've picked up themed plates they can re-use.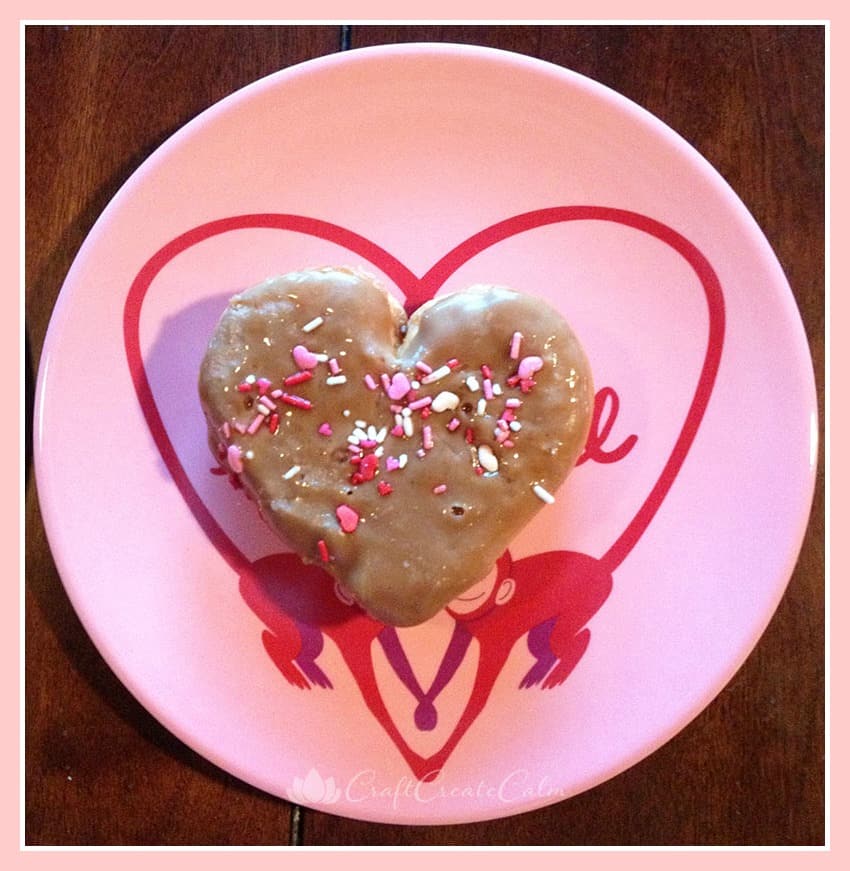 More morning Valentine's Day ideas for Kids:
 After School Candy Surprise!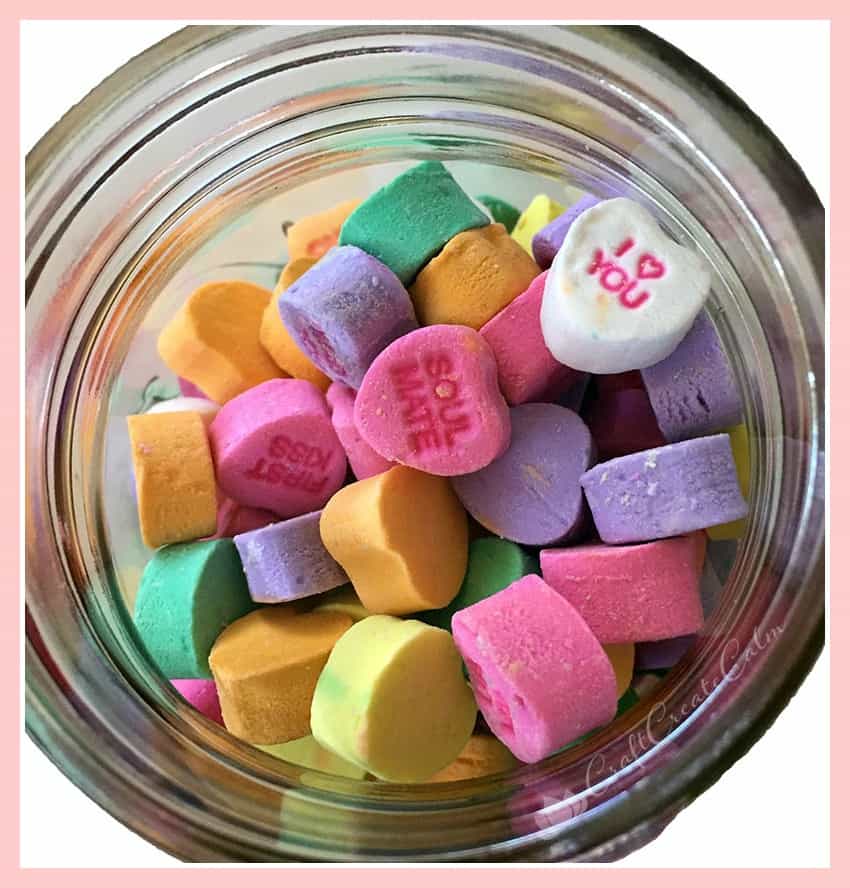 Fill a jar with SweetHearts for your kids to use for a Valentine's Day Tic-Tac-Toe game (free printable below), science experiment, or treat. I have all these ideas and more pinned to my Valentine's Day Pinterest Board!
FREE PRINTABLE VALENTINE'S ACTIVITY! CLICK HERE: Valentine's Tic-Tac-Toe
Cuddle close for a Movie Night!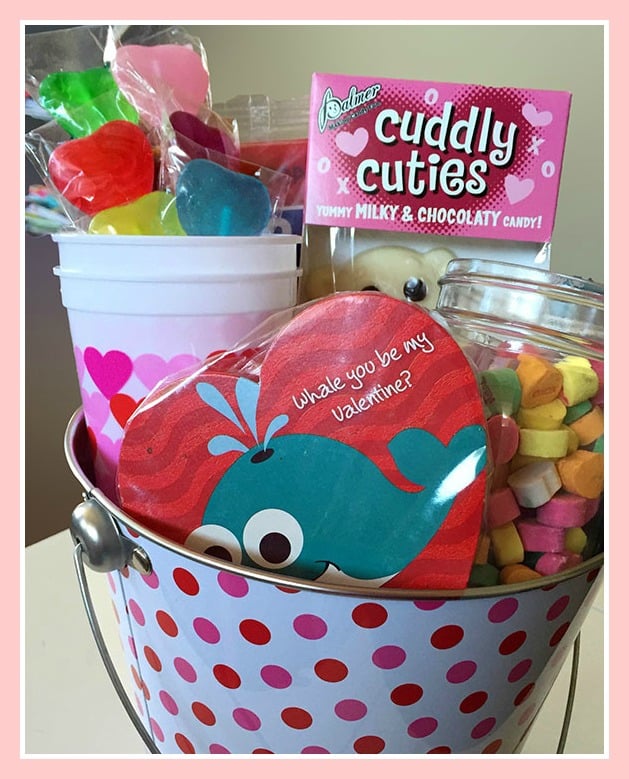 Valentine's Day Themed Movie Night
Gather your cozy blankets and cuddle up on the couch for a movie night! Fill a party pail with popcorn and other fun party supplies and snacks for an unexpected Valentine's Day surprise. Here are some ideas similar to what I've filled our movie night pail with for this Valentine's Day:
Movie ideas for a Valentine's Day themed Family Movie Night: