How to Catch a Leprechaun Trap Ideas
We may earn money from the products/companies mentioned in this post. As an Amazon Associate I earn from qualifying purchases. For more information, read our Terms & Disclosures.
Those sneaky leprechauns are always trying to steal gold…or do they leave us the gold? Let's find out by catching your St Patty's Day visitor in your very own leprechaun trap.
If you're wondering How to Catch a Leprechaun, it's as easy as making one (or more!) of these fun traps…plus, it's a great way to celebrate St.Patrick's Day and practice engineering while laughing together.
I've rounded up a few of my favorite leprechaun traps that you can make at home for St. Patrick's Day. Check them out and don't forget to download this month's free St. Patrick's Day I spy printable.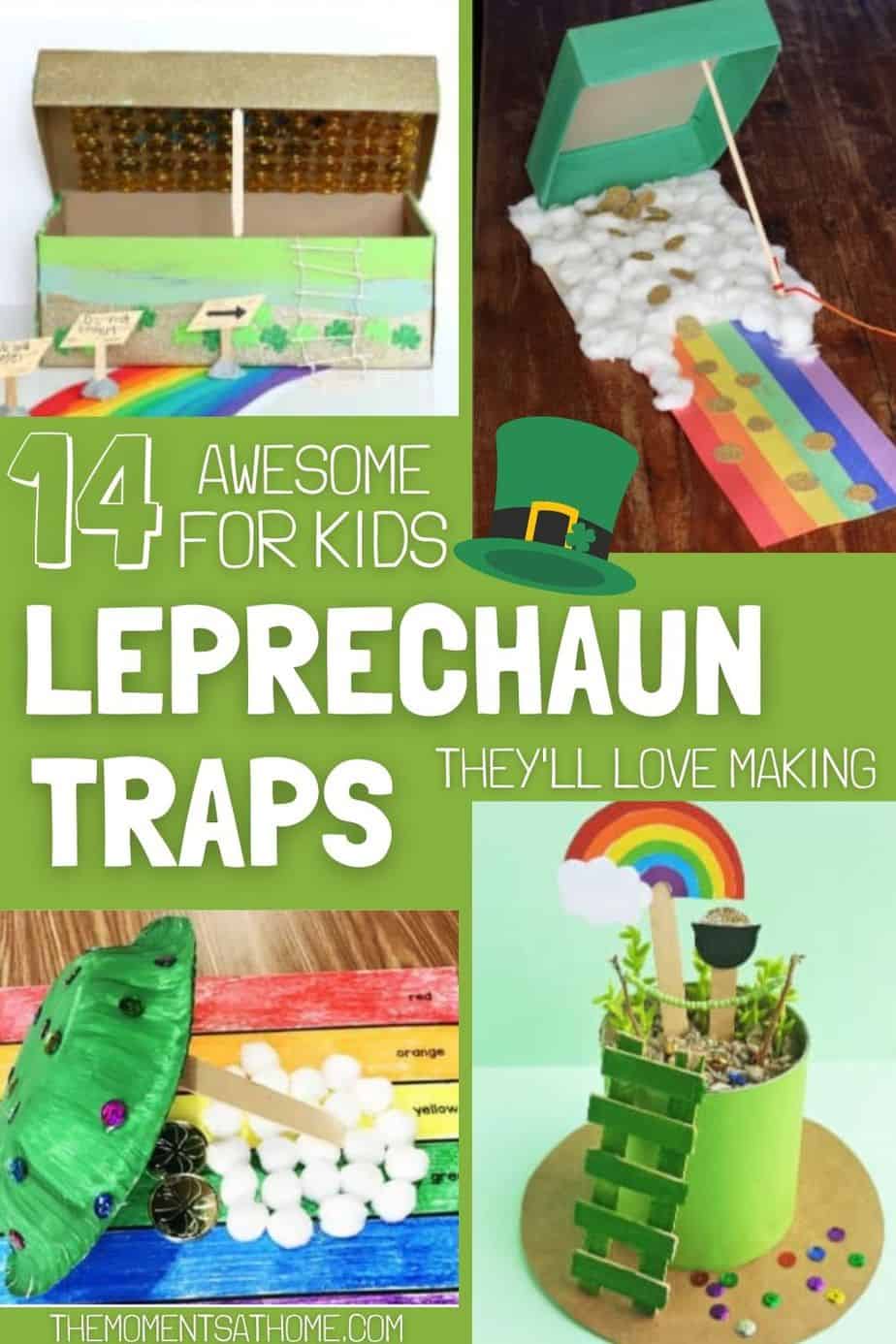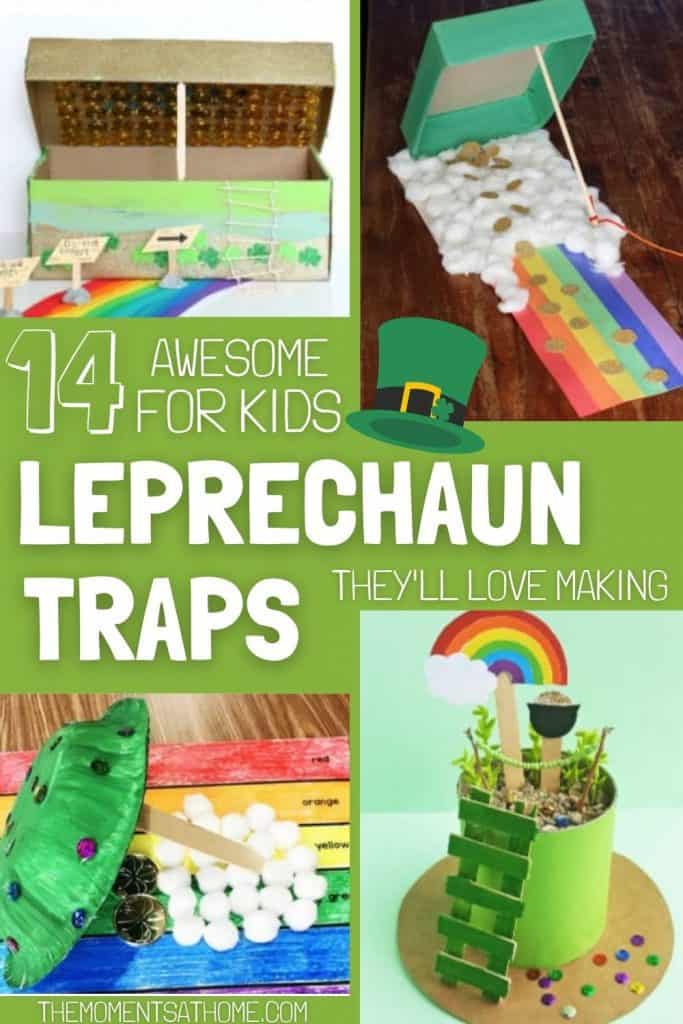 Going for Gold Leprechaun Trap from Mosswood Connections – This trap is one you can build outside with natural objects. I love that it looks just like a place leprechauns and fairies would visit.
Fun and Easy DIY Leprechaun Trap from Crafty Mama in ME – Leprechauns might just fall for this trap made out of a cardboard box and other supplies you have around the house.
LEGO Designs make a Leprechaun Trap from Brain Power Boy – We LOVE legos so this trap had to make the list. I can't wait to try this with my own kids!
Leprechaun Trap from J Daniel 4s Mom – This is both a cool trap idea and planning guide for designing your own leprechaun trap!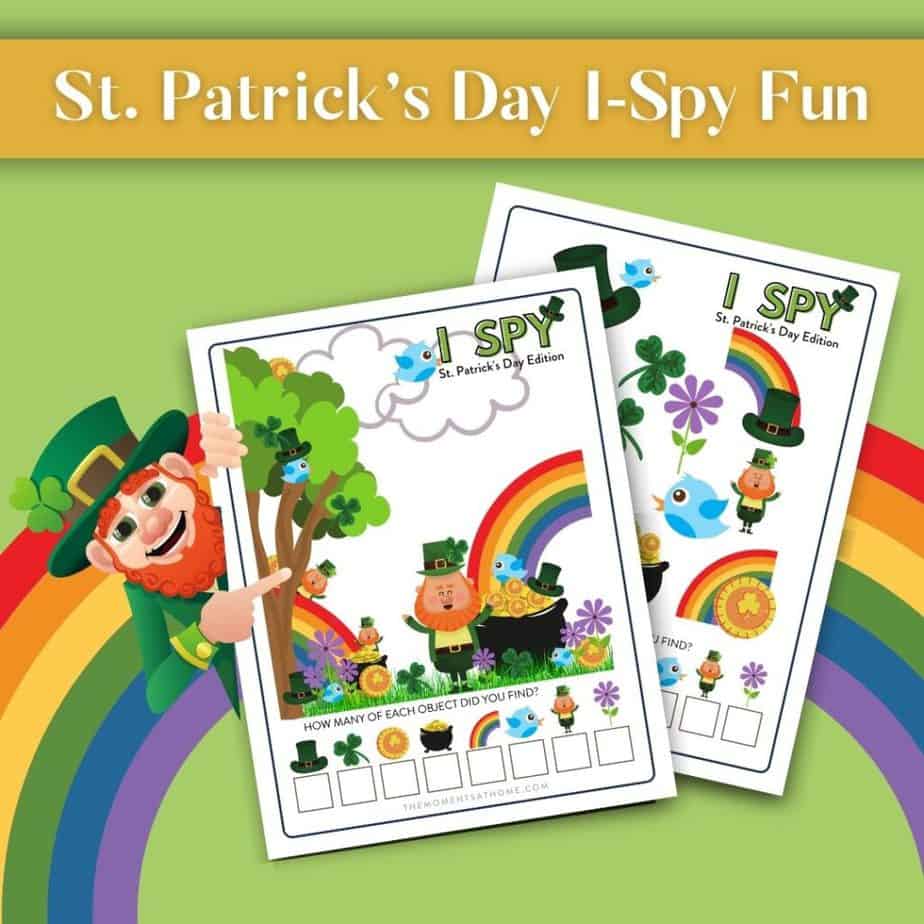 Or, if you prefer to purchase them for only $1 instead of joining our email list, you can do so in our shop (and check out our other awesome printables for your kids while you're there!)
Awesome Leprechaun Trap Ideas from Planning Playtime – Three traps in one! This trap is so cool you just have to see it for yourself.
Leprechaun Trap Ideas from Buggy and Buddy – A classic leprechaun trap idea that allows for a big imagination.
Make Your Own Leprechaun Trap from Mommy Evolution – This cool trap is covered in shamrocks and green gem stickers!
Leprechaun Trap Project from Simply Kinder – Learn colors with a free printable while constructing this trap.
Catching a Leprechaun from East Coast Mommy Blog – Another classic trap but this one used a special bait!
Cereal Box Leprechaun Trap from Crafts by Amanda – You may have to stay close to catch the leprechaun with this trap. Its pretty walkway of rainbows and gold coins will attract the leprechauns from all around!
Literacy Snack and Leprechaun Trap from Primary Playground – Use food to build a trap…but can you keep from eating the yummy building supplies?
How to make a Leprechaun Trap from Messy Little Monster – This is a trap for leprechauns that won't even know they've been tricked! Looks like the perfect spot to rest awhile.
Catch a Leprechaun from Crafty Moms Share -The hearts alone on this sweet trap are enough to convince a leprechaun to stick around.
How fun are all those leprechaun trap ideas? We can't wait to build our own trap for St. Patrick's Day too!