2-Ingredient Lemon Pudding Pops
We may earn money from the products/companies mentioned in this post. As an Amazon Associate I earn from qualifying purchases. For more information, read our Terms & Disclosures.
Homemade pudding pops are a delicious, easy to make summer treat that kids and adults alike will love! With only 2 ingredients, they are also very easy to make. Best of all, they can be made gluten-free, dairy-free, and even sugar-free.
The hot days of summer are the perfect time to make this delicious, tart, and totally chill treat.
Not quite as easy to make as our 2-ingredient fizzy popsicles, these pudding popsicles are nevertheless pretty simple (and still only require two ingredients!)…and well worth the few extra minutes of effort!
You can make them and surprise the kids, or invite your little helpers to join in the fun.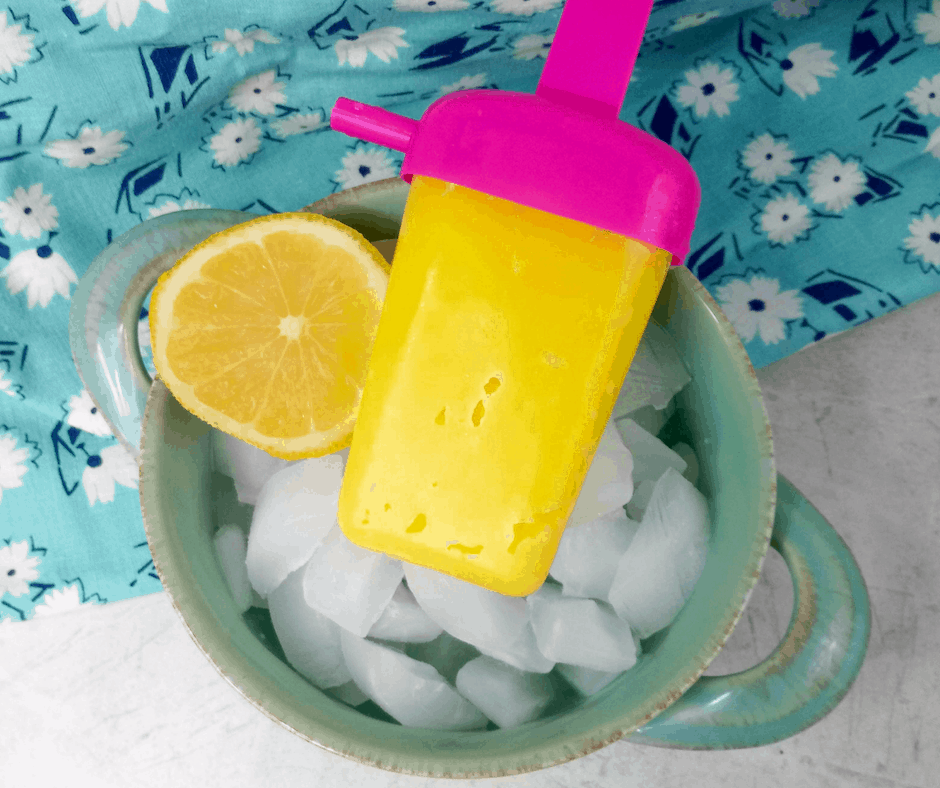 Ingredients For Lemon Pudding Popsicles
Lemon Jello pudding mix (you can use instant or the cook and serve kind)
2 cups cold milk (you can use traditional milk or, if you use almond milk, it does stay runnier and may be easier to use to freeze!)
Popsicle molds
Tips For Making Easy Peasy Pudding Pops
Here are some tips for making your easy peasy two ingredient instant pudding popsicles…from the best add-ins to dairy free alternatives, we've got you covered!
Can I make this dairy free?
You can swap out the traditional milk for almond milk, rice milk, coconut milk, or even soy milk.
Be sure to check the pudding box you choose, too, to make sure it's allergen friendly if that's an issue.
Can I add anything else to this recipe to jazz up the pudding pops?
Totally! Some diced strawberries are a great idea…strawberry lemon popsicles are very refreshing.
You could also add mini gummy bears, sprinkles, or even skittles for some color and a fun surprise!
Dipping them in a chocolate or white chocolate shell right before serving takes this up a notch, too.
How long do the pudding popsicles take to freeze?
Usually 6 hours gets them solid, but making them the night ahead to be safe is always best.
What if I have a different type of pudding?
This works FABULOUSLY WELL with pretty much ANY pudding type: vanilla, chocolate, pistachio…just follow the same steps!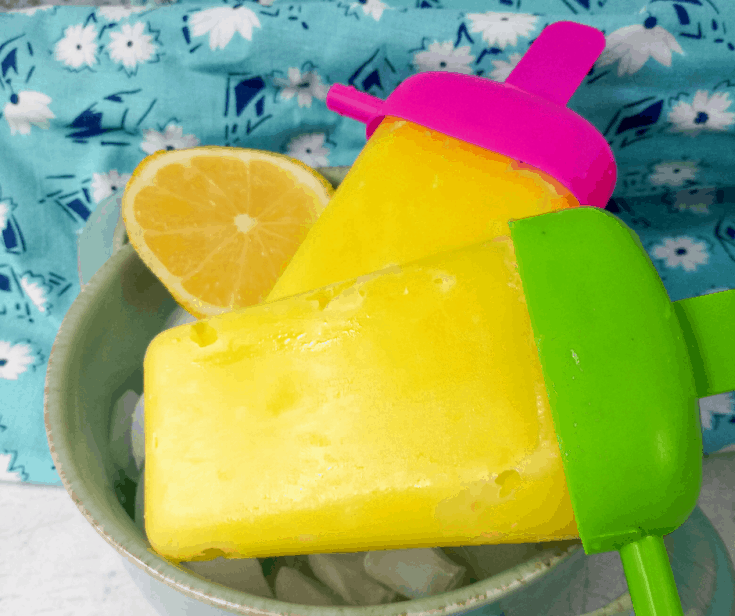 Two Ingredient Lemon Pudding Pops
Total Time:
10 hours
5 minutes
Easy two-ingredient summer treats!
Ingredients
1 box lemon Jello pudding mix (you can use instant or the cook and serve kind)
2 cups cold milk
Popsicle molds
Instructions
Follow directions for making pudding, located on the side of the pudding box.
If you don't mind it being thick, you can make with cold milk from the Instant pudding box or follow the stovetop directions on the cook and serve pudding box.
If you want the mix to remain runny to keep it simple, use almond milk with the Instant pudding mix as it won't thicken.
Mix together pudding ingredients in a large bowl.
Grab your popsicle mold and fill about 3/4 full of pudding mix. Add in any surprises if you'd like (see blog post for suggestions).
Once done, place in freezer to harden.
Let sit overnight in the freezer, although 4-6 hours in the freezer is usually sufficient, though.
Notes
**For a dairy free alternative, use almond or other milk of choice

It does stay runnier, but it will still freeze.