Pretty Winter Art Projects for Kids
We may earn money from the products/companies mentioned in this post. As an Amazon Associate I earn from qualifying purchases. For more information, read our Terms & Disclosures.
These very pretty winter art projects are great for preschoolers, kindergarteners, elementary students…or any teen or adult who is young at heart and wants to do enjoy releasing some creative, artistic energy.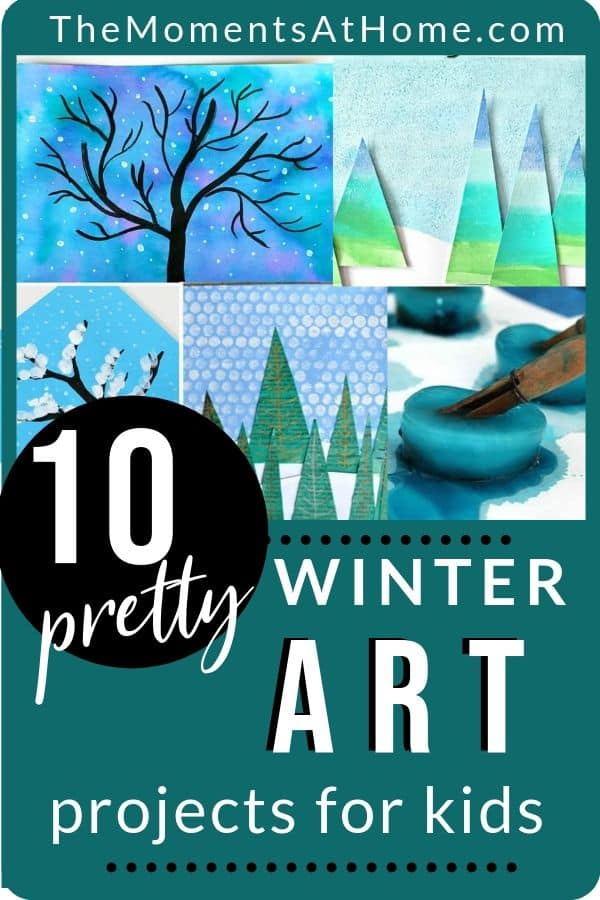 Teaching Kids about Art at Home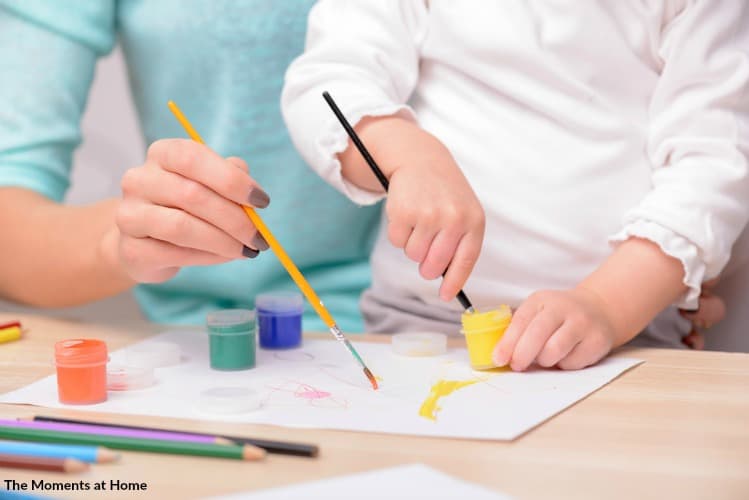 Creating art with kids can be a teachable moment that seems more like fun than learning. Whether you homeschool or teach at home to supplement on site schooling, taking these opportunities to connect with your kids can make the time spent together making winter art more memorable for your whole family.
Use watercolor paints to explain the terms transparent, opaque, and translucent.
Cut trees from paper and discuss basic shapes.
Combine paint colors to teach about the primary colors, secondary colors, and tertiary colors on the color wheel.
Remember to focus on creating art and not correcting your child when their vision isn't the same as what you see in a project. The magic of childhood comes from their unique view of the world around them!
10 Pretty Winter Art Projects
Winter is such a beautiful season with frost on the trees, snowflakes on the ground, and gray skies. Everything seems so calm and still in nature as preparations for a bustling spring season arrive. I love preserving the beauty of winter by doing art projects with my kids.
This roundup of ten pretty winter projects is full of fun art that your kids and you can create on a cold winter afternoon at home. So heat up the hot cocoa and get your art supplies out now, or pin these projects for later.
Pretty Winter Art Projects