Printable Math Activity Inspired by Ten Apples Up On Top!
We may earn money from the products/companies mentioned in this post. As an Amazon Associate I earn from qualifying purchases. For more information, read our Terms & Disclosures.
Happy Monday! It's another week for our Virtual Book Club for Kids and this week's theme is Dr. Seuss! We're reading Ten Apples up on Top and other fun titles by Dr. Seuss. This week the Virtual book club co-hosts are picking different books and sharing fun  activities to go along with the stories. Be sure to scroll down after reading this post for more activities based on this week's theme! This week I'm sharing a printable number activity for kids.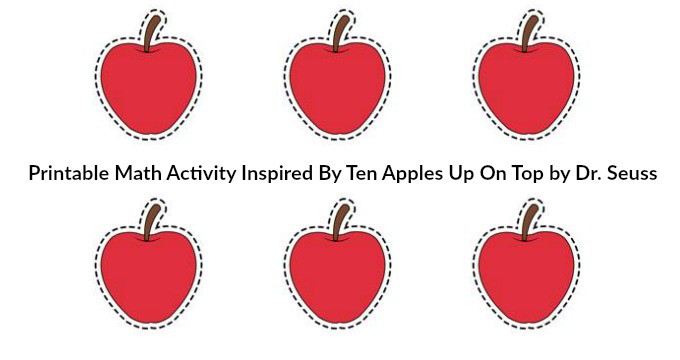 If you haven't joined our weekly virtual bookclub for kids you can join here. You'll gain access to future book club books, themes, and craft supply lists. Plus you can share your own book themed activities in the group!
This Week's Virtual Book Club for Kids Book
Ten Apples up on Top! by Dr. Seuss is a silly book about three friends, a lion, a tiger and a dog get together and balance apples on their heads. Count how many apples they can balance while doing silly tasks! Kid will be laughing while they're counting the apples in this fun beginner book.
Apple Counting Activity
This week I'm sharing a fun printable acitivity for kids. It's great for fine motor skills and object counting practice. Cut the apples from the paper and "stack" them. Count how many apples are in the stack, or make more than one stack and add the apples together for an early learning math activity.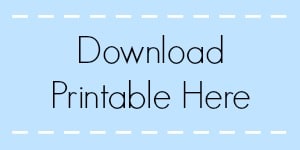 More Activities Inspired by Dr. Seuss!
Green Eggs Letter Recognition – Still Playing School
Alphabet Puzzles – Sea of Knowledge
Would You Eat This? A Green Eggs & Ham Activity – Sunny Day Family
Horton Hears a Who Listening Activities
Dr. Seuss Sensory Play with Kinetic Sand – The Educators' Spin On It
Lorax Cause and Effect Matching Game – Inspiration Laboratories
Green Eggs and Ham Game: Color Word Egg Sort- Growing Book by Book
Color Mixing Truffla Trees Art Project – School Time Snippets
Color My Feelings With My Many Colored Days Teach Beside Me
Wacky Wednesday Visual Perception Activity- The OT Toolbox
Read Cat in the Hat with DIY Thing Puppets – Preschool Powol Packets
Exploring Shapes and Silhouettes – The Shape of Me and Other Stuff – To Be A Kid Again