Planning the Perfect Family Thanksgiving Dessert Table
We may earn money from the products/companies mentioned in this post. As an Amazon Associate I earn from qualifying purchases. For more information, read our Terms & Disclosures.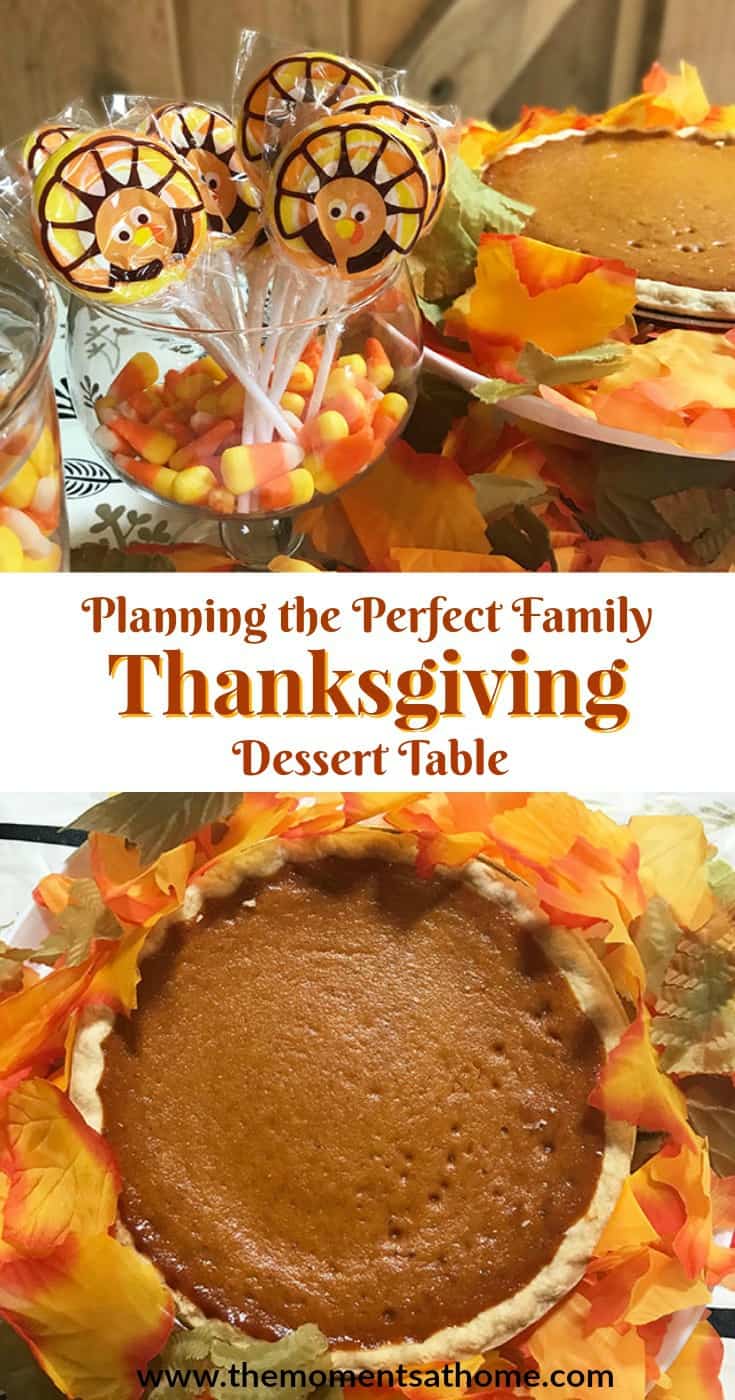 Turkey is usually the star of Thanksgiving dinner but I think kids love dessert even more thank mashed potatoes and cranberry sauce. Planning the perfect family Thanksgiving dessert table is easy and fun! I ordered most of the items shown from the Oriental Trading Company and received product in exchange for this post.
Supplies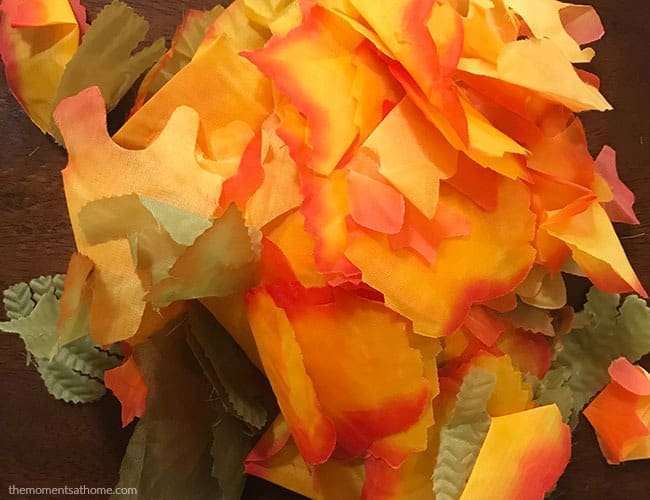 Creating the Perfect Desert Table
Start by considering your table placement. The dessert table should be in a place where it's on display for guests to see all the delicious food they'll be enjoying, but out of the way of kids playing. I like to place the dessert table up against a wall and put the food close to the back of the table. This way little hands can't reach the pies and candy easily.
Next add a neutral colored tablecloth. This will be the backdrop of your table-scape and shouldn't take away from the deep colors of pumpkin pie or brightly colored candy.
The three glass jars will hold the gold plastic utensils, candy corn, and turkey suckers. Pour a small amount of candy corn into the bottom of the glass you'll be using for the suckers. This will hold them in place and prop them up a little over the top edge of the jar.
Pour the remaining candy corn into a second glass jar.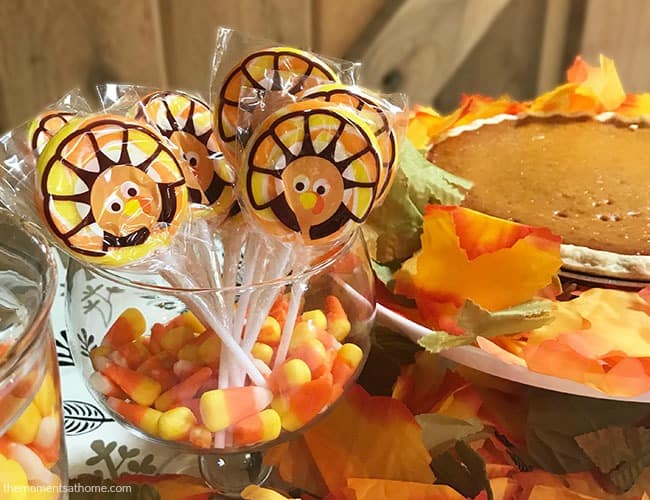 Instead of taking the time to bake pies I bought a ready-made pumpkin pie at the grocery store. While I love to bake and make treats for my family I know that Thanksgiving gatherings take a lot of preparation and pies aren't something I want to worry about in addition to the rest of the meal. If you have family bringing dessert items ask ahead of time what type of dessert it is so you can have the cake stand, pie plate, or other necessary items ready on the table. I left the pumpkin pie in it's foil dish and added decorative fall leaves around the plate. Lastly, I put leaves around the base of the glass jars to add color to the fall table.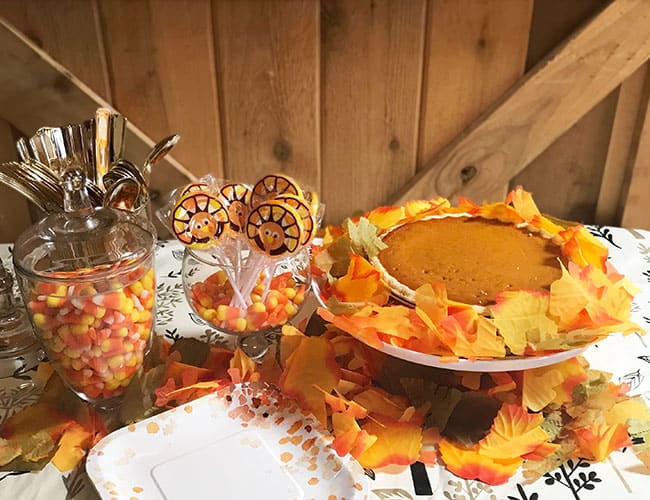 Shortly before dessert time I placed the paper plates on the table. I love watching the kids run to the table and fill their plates with all the yummy treats they've been waiting for all evening!