Books about Wind for Younger Kids
We may earn money from the products/companies mentioned in this post. As an Amazon Associate I earn from qualifying purchases. For more information, read our Terms & Disclosures.
Want to study wind with your preschooler, kindergartener, or younger elementary student? This list of books about wind for younger kids is the resource you've been looking for!
Learning is supposed to be an adventure when you're a child! These books about wind will help your child understand that beautiful force of nature and experience the weather element they cannot see — and give you fun ideas for how to enjoy a windy day together and marvel at how amazing this world really is.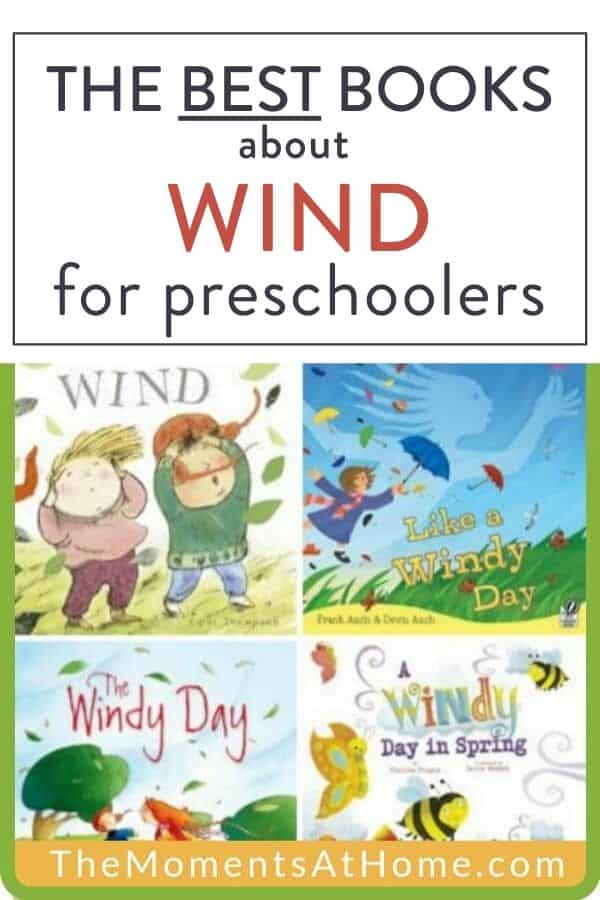 Do you hear that? The wind blowing through the trees, swirling whirling kite flying weather? Read and learn about wind with these books about wind for kids!
Fly like the wind with a girl who imagines herself being just like the wind blowing through the countryside, through the town and to the seaside.
A a colorful book showing kids what happens when it's windy.

A Windy Day in Spring (Springtime Weather Wonders)
Join a puppy and kitten as they feel the warm breeze on their faces. This board book is great for toddlers!
This story is full of colorful illustrations and rhyming verse that tells a story about how the wind almost blew everything away!
Curious George is still getting into mischief in this kite flying kid's story. Great as a read aloud!
Kids will enjoy reading about the sensory response to weather in this adorable board book.

Kite Day: A Bear and Mole Story (Bear and Mole Stories)
Build a kite and watch it fly in the wind with Bear and Mole in this cute story for preschoolers.
Read and learn about the wind!
Doing A Weather Unit Study?
Books about wind make a great addition to a weather preschool unit. We recently read books about rain and made our own rain gauge at home!
My kids get a little nervous when the weather is windy outside so I make a storm fort for them to snuggle up in with some pillows, blankets and books. Small flashlights make the storm fort even more fun for the kids!
Preschool science can be fun and playful using brightly colored books and a little imagination! For more learning fun for kids, visit the Kids Learning at Home page, a resource just for you and your awesome kids!